Hannah Parr is a German artist best known for her colorful paintings, often dark and playful at the same time, reflecting her own personal energy. Hannah was born in 1984, in Berlin. She graduated with honors Graphic Design from Central Saint Martins College of Art and Design.
Hannah Parr's Sketch Book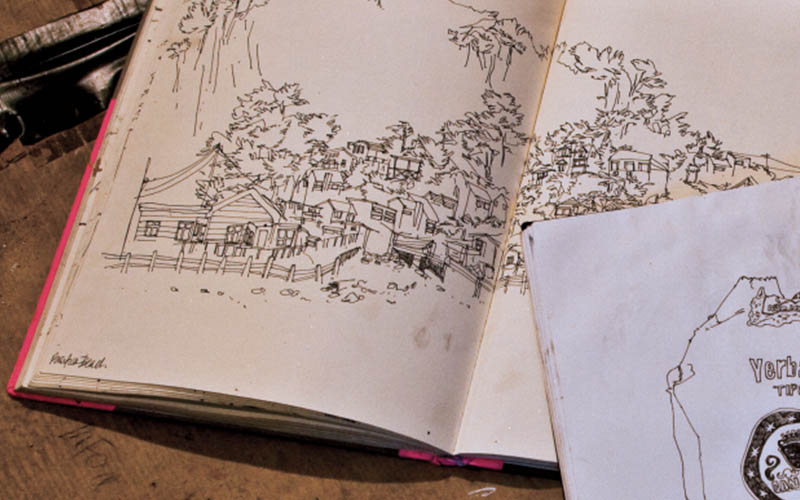 This young artist's approach is to create a new life for abandoned objects, using them instead of canvas, in a whole new context. She found pleasure and satisfaction in searching and discovering the forgotten beauty of these discarded pieces.
Hannah's paintings often indicate her personal engagement in the process – making visible the combinations of color and movement. This is where is most notable her preference is to use classical techniques with a completely contemporary execution. Her 2011 exhibition in Mother Drucker, titled My Family and other animals, brought her attention from the art world. Hannah presented her animal paintings on wood and silkscreen prints. As the author said herself, they are all semi-autobiographical.
Artworks from My Family and other Animals exhibition

Hannah Parr lives and works between Berlin and Santo Domingo.
All images copyright © the artist