Hanne Kroll explores the abundance of nature and enchanting power of its life force that animates all the living beings. Her interest is the relationship between humans and animals, but her central subjects are just the later. There is a specific focus on structure and composition in her work, that compensates the absence of human figures. The texture play on the surface signifies the dual relationship, always implying that the nature of the subject is quite compelling.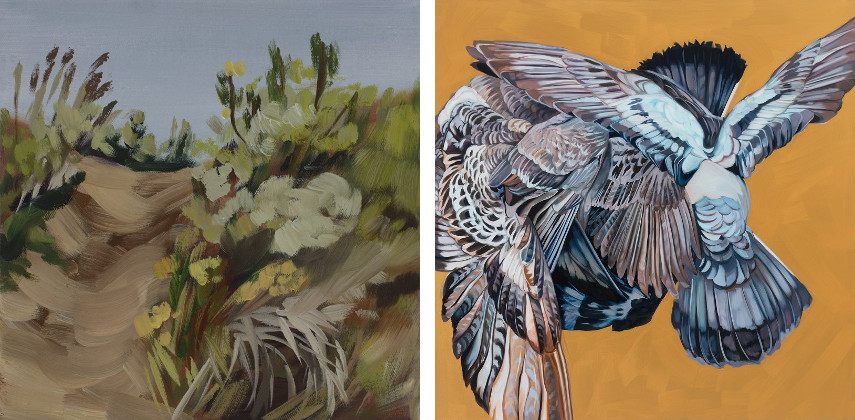 Diverse Education and Painting
Kroll was born in Munich, Germany in 1980. Her diverse education gave her the opportunity to explore her interests from many different points of views. She studied at the University of Augsburg, where she graduated with MA in Art History and Art Pedagogy and psychology. She worked as a painting teacher at the Berthold Brecht Univeristy of Augsburg and enrolled to Academy of Fine Arts in Munich in 2007. Few years after enrolling at the Munich academy, she entered the Academy of Fine Arts in Nuremberg.
The artist makes colorful paintings and dynamic sculptures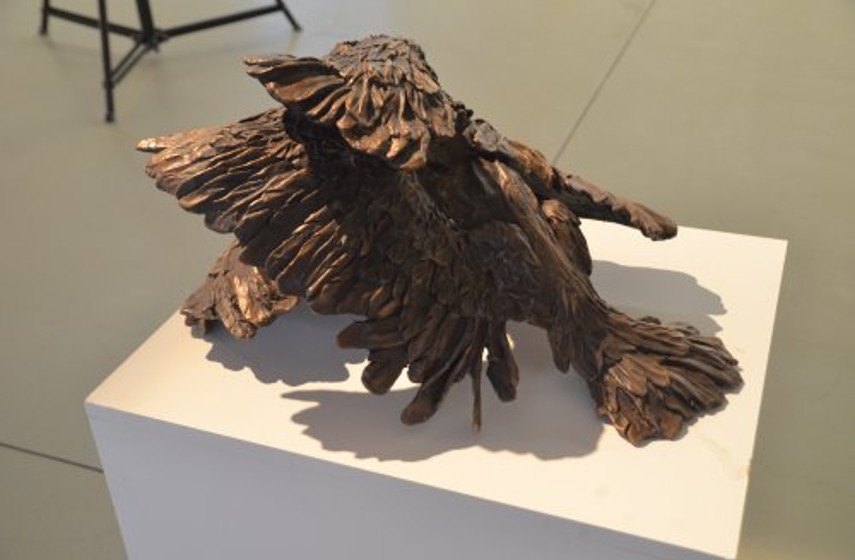 The Animal Life
Animals are the central subject of her paintings and sculpture. Whether they are portrayed alone or in duo, they present lively items that ornate the space they enter. The artist is specifically interested in the surface of the paintings and the materials she uses for her sculptures. Her themes vary, but the animal life is what she chose as an endless supply of effective motifs. Along with animals, Kroll paints landscapes using large brush strokes and simple color palette.
Animals are the central subject of Kroll's work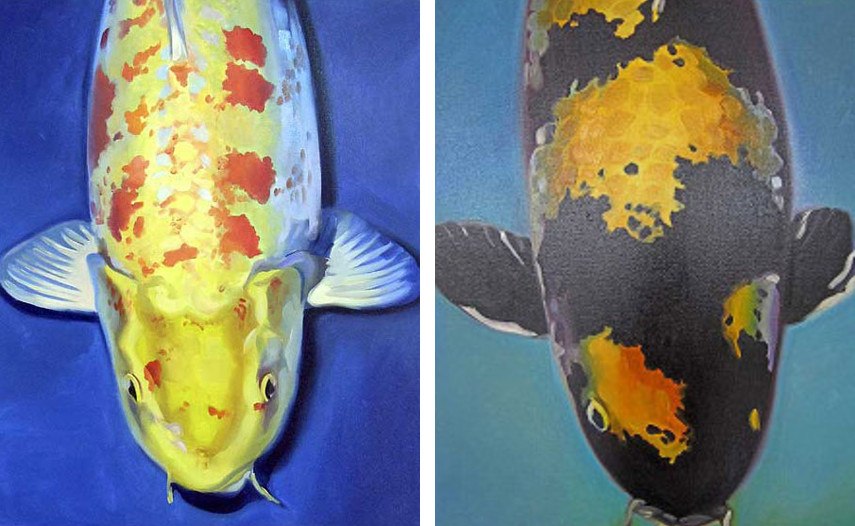 Simple Pieces with Emotion
The paintings are minimalistic in their subject. They are simple, though full of color and movement. Hanne Kroll paints floating Japanese Koi fish, still and noiseless in a colorful tranquillity, or happy dogs and flapping birds. The animals are full of zest and vigor, or calmness and harmony. They are made with the subliminal presence of emotion, with an attractive embellishing effect.
The artist is represented by Galerie Hegemann.
Hanne Kroll lives and works in Attenhausen, Germany.
Featured image: Hanne Kroll - Bilder 3
All images © Hanne Kroll