One of the genuine pioneers of contemporary photography, Harald Kirschner has indebted his medium in a way only a few other artist managed to do in their time. Through producing brutally honest images exclusively in a black and white style, Kirschner has been fascinating the audience for decades now, never failing to capture true emotion inside his frame. This artist is known for his old school approach that borders documentary photography, exploring the concepts such as vitality, variegation, diversity and individualism, as well as the effects they can have on the world around us and on what we like to believe is our collective identity.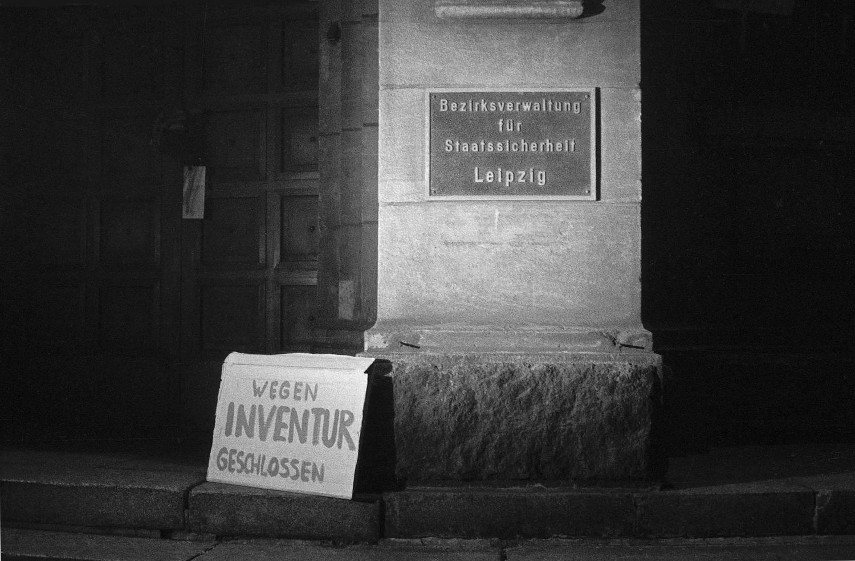 A Level Above Standard Documentary Photography
Harald Kirschner was born during the war year of 1944, in the heart of Liberec, Czech Republic. After his family managed to adjust after the horrors left behind by The Second World War, Kirschner had a typical childhood and was showing glimpses of artistic potential from an early age. After he made a choice to study photography, Harald started attending classes at the Academy of Visual Arts in Leipzig, a German town that will prove to be an ideal location for the young photographer and will serve as a home for the entirety of his career. This institution gave him a chance to perfect his skills and learn everything he could about photography, from different kinds of lighting to the effects of slightly changed angles. Kirschner graduated during the year of 1973 with flying colors and then came the time for the young man to pursue his artistic ambitions with a photographer's degree under his belt. Ever since that beginning, Harald wanted to concentrate on everyday objects and scenes, without seeking something fantastical or impossible - he desired to archive sights he believed will soon be fully forgotten and disregarded. These types of concepts led many critics to associate Kirschner with the movements of documentary photography - which actually is not that far fetched, although Harald experimented with many movements and ideas during the years. The photographer focused his efforts and cameras to neglected these and subjects, often investigating how the cultural diversity of everyday life can affect these locations. Kirschner started exhibiting his works very soon but mostly desired to get noticed by the more professional circles, never truly aspiring to reach the publicity or the attention of popular masses. For that precise reason, the name of Harald Kirschner was always on the lips of people who wanted to be professional photographers or those who simply admired the academic approach of making images.
A Technique That Is Permanently Black and White
Many of the images Kirschner authored attempted to preserve lost states, to provide us with a small gap that overlooks a place as it once was. They reveal the gaps and ruptures in constructions or the way the once crucial structures are treated nowadays - industrial railways, factory chimneys or WBS-70 blocks of buildings that remain present among other newer estates. That kind of romantic approach really fits in well with Harald's technique of white and black images, a method that he persistently stuck to for the entirety of his professional career. Although Kirschner's photos are regularly concentrated around individuals, his work often leaves a strong taste of solitude. This loneliness might be attributed to the colorless style, but it's more due to Harald's sense for composition and general photographic skill - he knows how to manipulate the emotions placed inside his images. Some of the most impressive projects Kirschner authored so far are Leipzig-Grünau (1981 - 1991), Hall (1986 - 1990), Leipzig-Plagwitz (1990 - 1991) and Abandoned Places Eiger Nordwand from the year of 2007. All of the above-mentioned projects are extensive in nature, covering impressive albums of over two hundred photographs that start to make full sense only when they are placed together. They are an urban and social long-term studies whose subjects were fascinating Kirschner on every level of their being - that is actually one of the rare necessities Harald requires before starting a project, he needs to be fully consumed by an idea in order to fully commit himself to it.
No matter what he captures with his trusted camera, the images of Harald Kirschner always have a strong note of solitude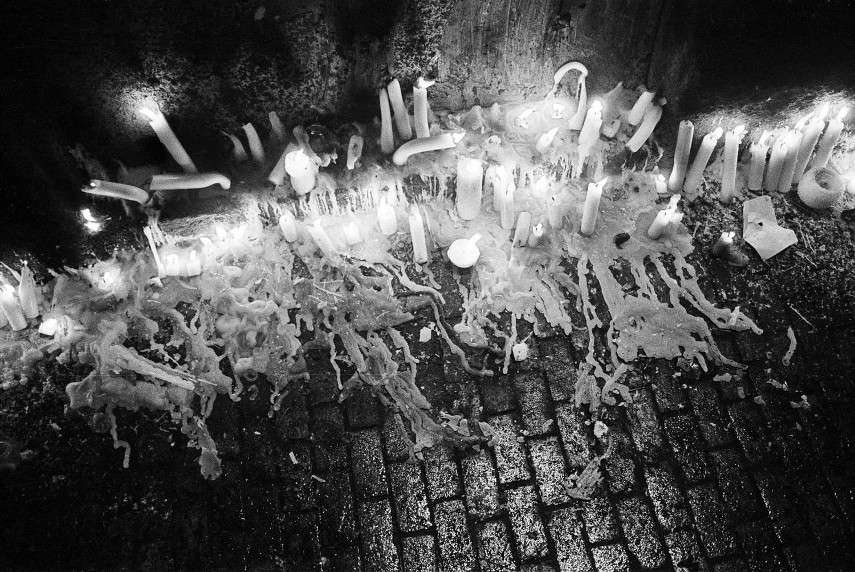 Representing the Old School Photography
Harald Kirschner manages to find the beautiful in everything he captures inside his trusted camera's frame, from enraged protests to ruined buildings with its walls cracked and damaged. What Kirschner ultimately attains and contains is the anonymous essence of the location, he carves its current state in history as if he was chiseling it in stone. This legendary artist is still active in the scene of photography, constantly participating in festivals, workshops and lectures - that is only the last of the countless aspects of his work that can safely be described as a career of a true old school photographer.
Harald Kirschner lives and works in Leipzig, Germany.
Featured Image: Harald Kirschner - Leipzig, 30 October 1989 - Image courtesy of Harald Kirschner
All images courtesy of Harald Kirschner