Harmony Korine is a famous American versatile artist - film director, producer, screenwriter and  actor. He is best known for writing Kids and for directing SpringBreakers, Gummo, Julien Donkey-Boy and Mister Lonely. His film Trash Humpers premiered at Toronto International Film Festival and won the main prize, the DOX Award, at CPH:DOX in November 2009. His another great hit, called Spring Breakers was released in 2013. In addition to his success in filmmaking, Korine is also a talented visual artist who has produced many authentic abstract paintings and photographs.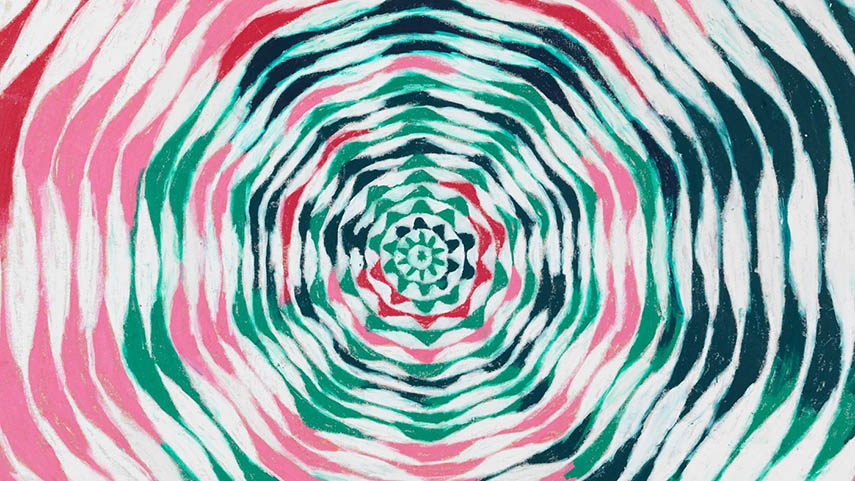 Harmony Korine Growing Up Between Nashville And New York
Harmony Korine was born in Bolinas, California in 1973. As a child, he watched movies with his father, who used to rent Buster Keaton films and took him to see Even Dwarfs Started Small in the theater. Korine spent his childhood in Nashville, attending Hillsboro High School before moving to New York City to live with his grandmother. Living in New York City was an important experience for young Korine, as it allowed him to experience the big city with all of its fame and glory. Harmony also spent some time living with his parents in a commune, which helped to inspire the commune setting of Mister Lonely. As a teenager, Korine frequented revival theaters, watching classic films by celebrated directors such as John Cassavetes, Werner Herzog, Jean-Luc Godard, Rainer Werner Fassbinder, and Alan Clarke.[1] His plan for the future was to create his own movie style, which will be based on his unique visual talent and his appreciation of various dark and puzzling issues.
As a teenager, Harmony Korine frequented revival theaters, watching classic films by celebrated movie director and writer circles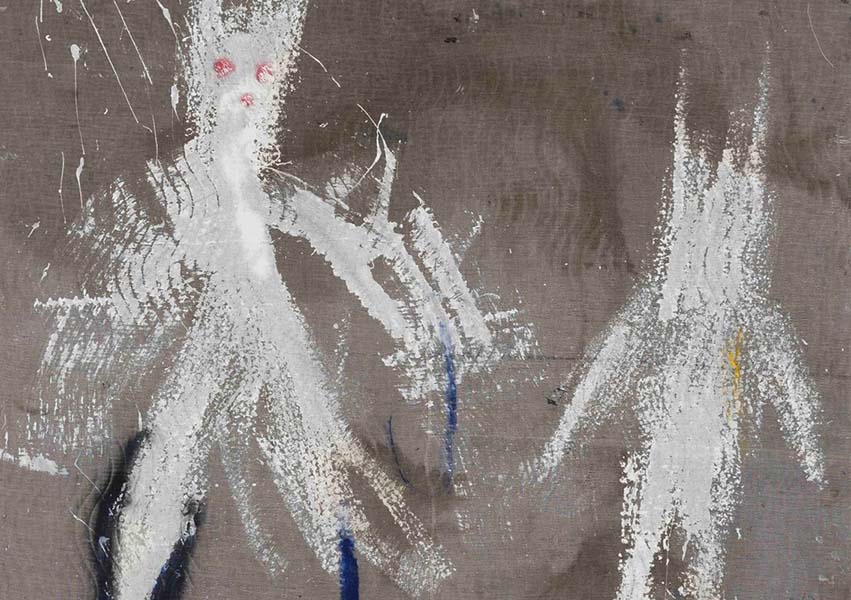 Popular Artworks and Movies Inspired by Dark and Absurd Humor
Much of Korine's work is focused on the dark humor and absurdism involved in dysfunctional childhoods, mental disorders, and poverty. He is also known to incorporated surrealist, non-linear forms and elements into his work and present them in an experimental way. For instance, the artist used to mix Polaroids, Super 8 and 35mm, during the making of his legendary film Gummo. Another common features of his movies are blackface, tap-dance, and minstrelsy. I'm a huge fan of vaudeville – like Fanny Brice, Eddie Cantor, and Al Jolson... There's this random tragedy associated with the decline of the vaudeville entertainer, which is a theme in Gummo that I completely stole from vaudeville, claimed Harmony in one of his recent interviews. Like vaudeville, the narrative of Korine's work is usually abstract and works by free association. Korine compares this unique concept to an album of private photos. On their own each photo would be seemingly random and devoid of context, but because they are combined in one volume and presented in a certain succession, a narrative occurs. Improvisation is also an important filmmaking technique and concept for Korine, as a way to maintain his movies fresh and authentic. Korine doesn't like to infuse his scripts with too many meanings and messages, as he finds it belittling to the taste and intelligence of his audience. With his puzzling films, Korine strives to retain a margin of the undefined, which is an important technique used by many famous contemporary film directors, such as David Lynch.

Like vaudeville, the narrative of Korine's work is usually abstract and works by free association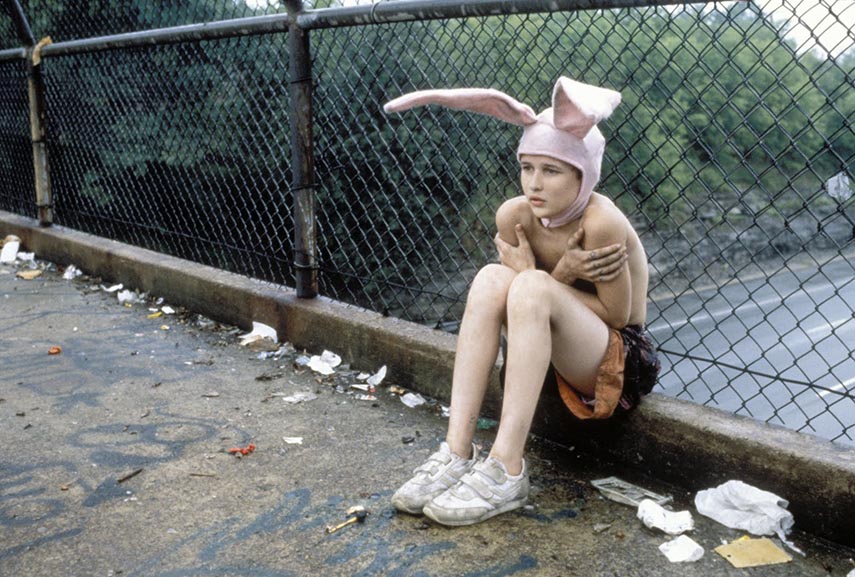 Paintings and Photography of Harmony Korine
Korine's films of the past twenty years merge reality with fiction. He also tends to combine shaky footage with precise editing, which creates unusual effects and holds the viewers' attention to the split second. The artist's eclectic mix of the unusual and the outlandish is present in his paintings as well. He uses brushes and art paint in favor of squeegees, as well as leftover household paint, and masking tape. Korine creates loosely sequential images that mimic the sonic and visual leitmotifs typical for his films. In his Starburst series of paintings, the artist sticks overlapping segments of masking tape to the center of the canvas and he also uses a broom to spread primary colors - red, yellow, and blue. After the colors dry, the tape is removed in orde to reveal bright, irregular shapes, exuding spontaneous and explosive energy. Harmony's another famous series entitled Loop Paintings is the result of a process also related to filmmaking. In order to create this series, Korine cast many young men and women, made them up as elderly people, and photographed them. He then laid down the resulting photographs on canvas in the specific order that recalls experiments such as Eadweard Muybridge's depictions of motion and Andy Warhol's paintings. Other works of Harmony, some painted and re-painted over the course of several years, are typically inhabited by mystical creatures reminiscent of Goya's ghastly Caprices. The overall hypnotic effect of Korine's paintings is triggered by lifelike randomness and impulsive energy. In addition to his alluring paintings, Korine has also released a number of photographic collections. For instance, In 1998 he published The Bad Son in conjunction with Taka Ishii gallery in Tokyo, documenting his various photo shoots with Macaulay Culkin. A couple of years later, in 2002, his Pass the Bitch Chicken was released, a collaboration with artist Christopher Wool, which consists of Korine's photographs heavily edited by Korine and Wool.[2] More recently, in 2009, he directed Pigxote in conjunction with the Vanderbilt University Fine Arts Gallery and released by Nieves.
The artist uses a broom to change the usual approach and spread primary colors - red, yellow, and blue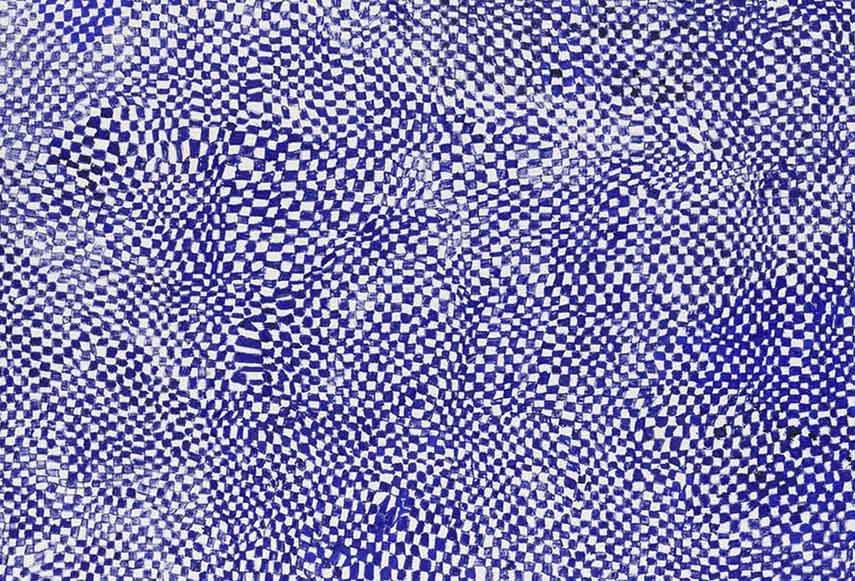 From Movie Making to Fine and Applied Art
Harmony Korine doesn't cease to surprise his audience with news, such as his recent works such as music video pieces, as well as many solo and group exhibitions held around the world. In 2010, Korine collaborated with New York Visual Artist Bill Saylor on the book Ho Bags.[3] The book consists of drawing and paintings in which Korine and Saylor drew over each others works. In 2011, Korine collaborated with the New York brand Supreme, releasing a set of two skateboard decks featuring  his original artworks. The artist's long and successful career is truly remarkable because he managed to interconnect his artistic ideas used in movies and painting in order to create an entirely new universe, typical for its exciting and intense motifs of dark and absurd humor combined with hypnotizing visual patterns.
The artist is represented by Gagosian Gallery.
Harmony Korine lives and works in Nashville, TN.
References:
Korine, H., A Crack Up At The Race Riots, Drag City, 2013
Gonzales, M., The Collected Fanzines, Drag City, 2008
Kohn, E., The Collected Interviews: Conversations With Filmmakers, University Press of Mississippi, 2014
Featured image: Harmony Korine's Portrait - imaga via pinterest.com