Rick Berkelmans is a Dutch illustration artist, better known under the name Hedof. He gained international acclaim through his numerous exhibitions and commercial projects, and is instantly recognizable by his refreshingly clever designs.
Berkelmans was born in 1986. He runs a one-man design studio in Breda, the Netherlands, called Hedof. In his illustrations, Berkelmans combines odd but strong shapes and vibrant colors, using a variety of printing techniques to pack the designs with an extra punch.
Illustrations by Hedof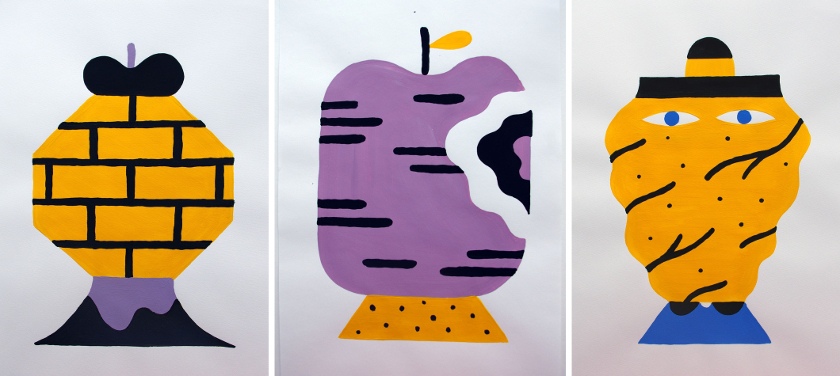 Berkelmans has worked on an immense number of commercial projects, and among his clients were such names as Heineken, Nickelodeon, KLM Airlines, Ikea, Sony PlayStation, Google, Red Bull, Facebook… His works were exhibited in galleries in countries all over the world, as well. Hedof's first exhibition took place in. Titled Set Your Game Up, the group show was held at Subwalk in Arnhem. The first one-man exhibition came two years later, in 2011. Printer Galactik was organized by the Andenken Gallery from Amsterdam. Rick is represented by the Vertical Gallery.
Acrylic on Paper
Hedof lives and works in Breda, the Netherlands.
Featured image: Hedof portrait - Image source The Birdhouse Project
All artwork images courtesy of the Vertical Gallery