Heiko Zahlmann is a German artist famous for his site-specific installations. He is also known by his graffiti pseudonyms Daddy Cool or RKT One. Born in 1973 in the city of Hamburg, Zahlmann has been active in urban areas of his native country and beyond for more than two decades. In 1999, he founded the studio collaboration getting-up in Hamburg together with the artists Gerrit Peters and Mirko Reisser (DAIM).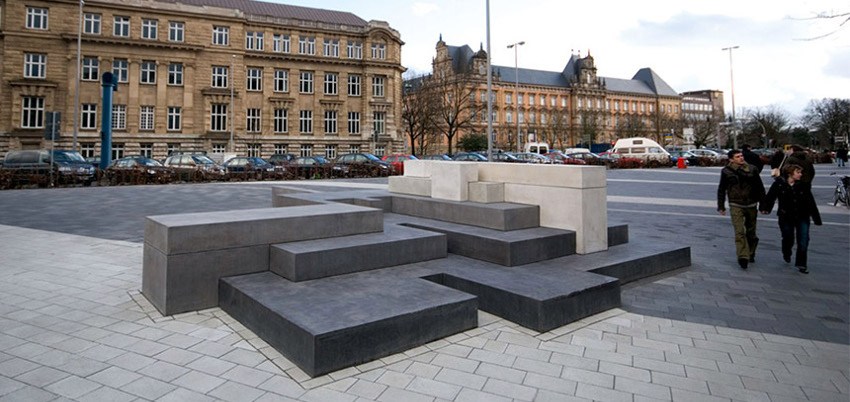 Between Architecture and Sculpture
Over the years he has developed a style that fluidly moves between architecture, sculpture, painting and drawing. He converts letters in highly abstract and reduced forms often using solid walls instead of traditional canvases for his artworks. This stands for permanency, stability. and urbanism. Working in situ, his walls refer to the area and its surrounding. Writing still forms the base for the now three-dimensional shapes, but in its highly abstract form recognizable only at a second glance. He has exhibited his work at Galerie Borchardt, Hamburg; Galerie Schau Fenster, Berlin; David Bloch Gallery, Marrakesch, Marokko; Neues Museum Weserburg, Bremen; Ernst Barlach Museum, Ratzeburg; and Galerie K31, Lahr, among others.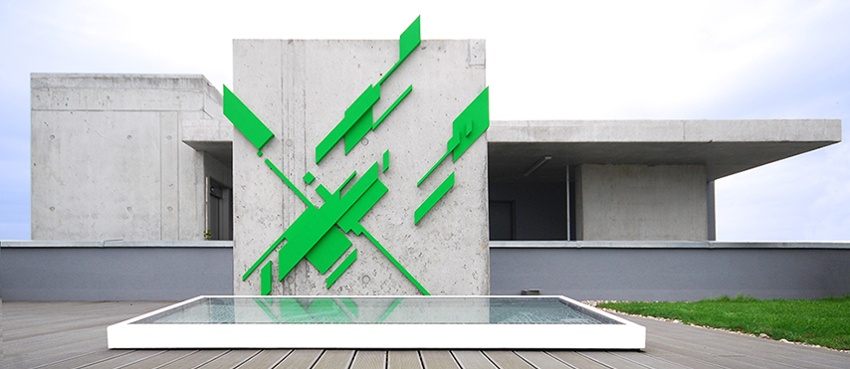 The artist is represented by BC Gallery and MAGMA Gallery.
Heiko Zahlmann lives and works in Hamburg.
Featured image: Heiko Zahlmann - Corian, 2012
All images copyright © the artist