Heiner Meyer is a German Pop Art painter and sculptor, known for his masterfully superimposed works created from a huge variety of sources in layers, one on top of the other. He has been delivering freeze-frame glimpses of our modern consumer psyche for nearly forty years.
Pop Art Paintings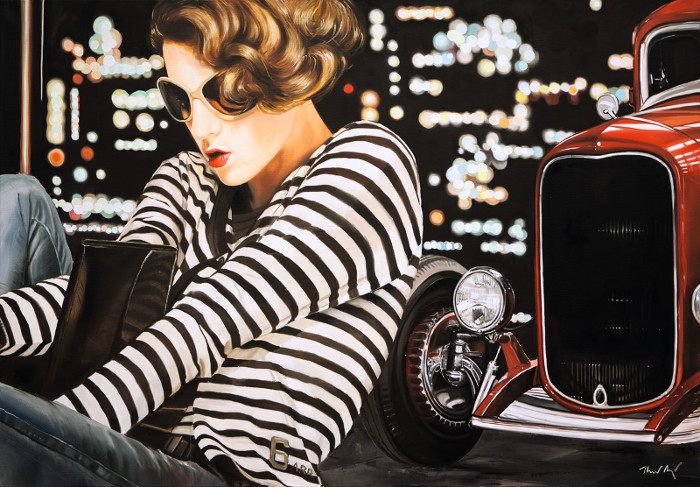 Born in 1953 in Bielefeld, Meyer studied liberal arts at the HBK Braunschweig with Professors Karl Schulz and Malte Sartorius, where he graduated with the master student award in 1981. While studying, the artist worked as an assistant of Salvador Dali. After his graduation, he moved into his first studio in Bielefeld.
Daydream, 2011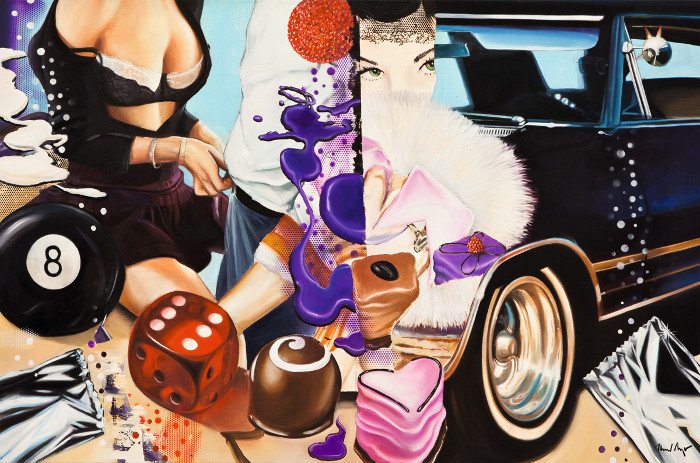 In garish Pop-ish colors, Heiner Meyer's work explodes the superficiality of contemporary life in images of pop-media consumerist glamour, with which the artist conflates images from the history of European art. Classic Greek sculptures, portraits of movie stars from the fifties, Mickey Mouse and other comic-book characters, butterflies, and cubes are the recurring motifs in Meyer's artworks.
Meyer's Nickel-Bronze Sculptures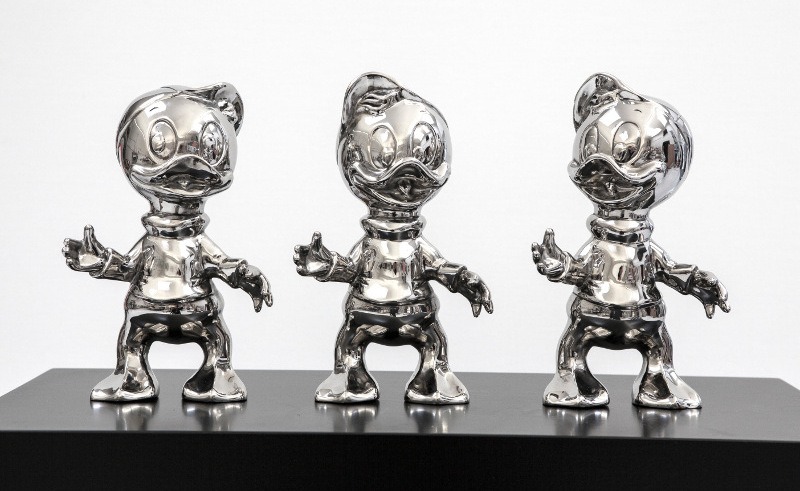 He has traveled extensively and been featured in exhibitions worldwide. During his career, the works of Heiner Meyer have been presented worldwide in more than 200 collective and solo exhibitions. His oeuvre can be found in a large number of public and private collections. In addition, over 30 books and catalogs have been published about Meyer's work.
He is represented by Galerie Fluegel-Roncak, located in Nürnberg, Germany.
Heiner Meyer lives and works in Bielefeld.
All images courtesy of Galerie Fluegel-Roncak