A young yet already well-recognized author, Helen Marten is an English artist based in London who works in the mediums of sculpture, video and installation art, as well as in the combinations of the three. In what is one of the most interesting short analysis we've heard in a while, Jörg Heiser had described Helen's work with the following words: Marten treats physical stuff the digital way: she drags and drops, compresses and unpacks, crashes and reboots. It should be noted that Marten won many awards for her work over the years, crowned by the Turner Prize in 2016[1] which is both her most recent and significant recognition. Helen also won the 2016 Hepworth Prize, the Prix Lafayette in 2011 and the 2012 LUMA Award.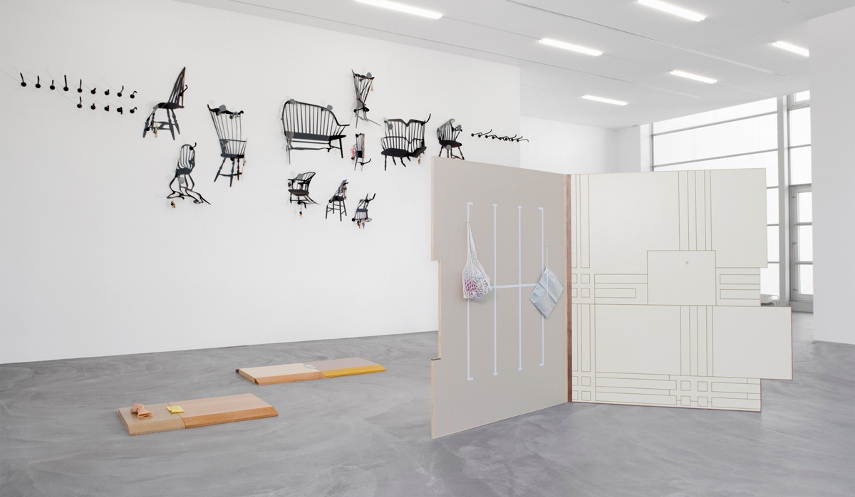 A Unique Installation Artist
Helen Elizabeth Marten was born in the year of 1985, in Macclesfield, a town and civil parish in Cheshire, England. In order to achieve such a high understanding of art making practices she possesses today, she attended classes at two different institutions - the Ruskin School of Drawing and Fine Art at the University of Oxford and Central Saint Martins. Here, she started developing her unique installation vocabulary which heavily depends on references and abstract constructions. Helen uses sculptures, screen prints and her own writings as tools that give her installation artworks the aforementioned references which range from contemporary to historical commentaries. Some of these messages are mundane while some other are enigmatic, depending on the goals of the particular piece at hand. As for the installation that won her the Turner Prize, Marten used a range of handmade and found objects drawn from daily life such as cotton buds, coins, shoe soles, limes, marbles and eggs. This gathering of objects called Brood and Bitter Pass had a playful intent and it represents a poetic visual puzzle that invites the viewers to a game or a riddle to be solved - a feature which definitely helped Helen win the main prize at the competition.
Helen Marten won the Turner Prize in 2016 thanks to her artwork called Brood and Bitter Pass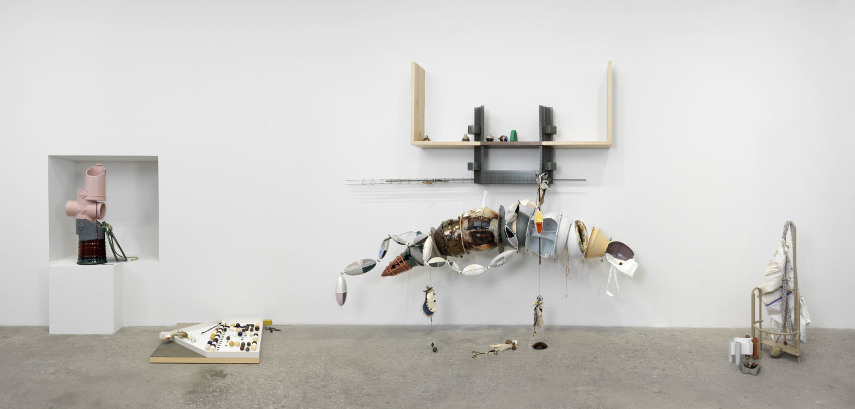 Collections and Honors
Over the course of the last few years, the work of Helen Marten had found its way into numerous private and public acquisitions. Her art is included in the prestigious collections of Astrup Fearnley Museum of Modern Art in Oslo, Fondazione Sandretto Re Rebaudengo in Torino and the Museum of Modern Art in New York, among many others. There's no reason to believe her artworks will not continue to be included in these and many other collections as Helen seems to be going nowhere but up - especially now after she won both The Hepworth Prize and The Turner Prize in 2016. As a part of a review for Helen's show called The Plank Salad, Adrian Searle stated an interesting observation which actually provides a valuable insight into how someone analyzing the work of this artist feels: Marten makes you want to look very closely at the things she makes and the traces she leaves. Her way of thinking, with its word salads and trap-door metaphors, is dangerously infectious. I hate the idea of artists as rising stars because they all too often turn into next year's burned-out asteroids. But imagine what Marten might do with an asteroid. Rarely have I been so struck.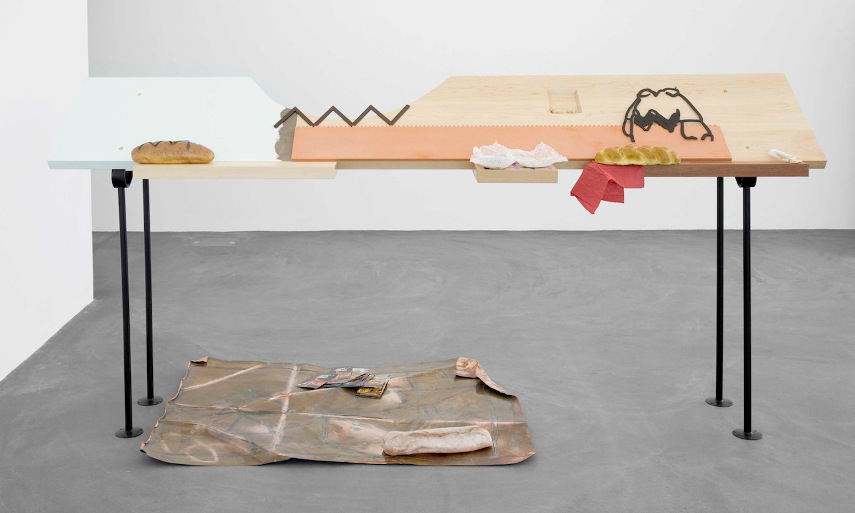 What Separates Helen Marten
Helen Marten's playful and inventive way of art making is a genuine refreshment to the European scene, so it comes as no surprise that many prestigious awards found a way to her in the recent past. Ultimately, what differents Marten from the rest of her colleagues (and the rest of us, to be honest) is that she thinks differently from everyone else. [2] Where we see ordinary and mundane objects or even rubbish, she sees artistic materials and all the potential hidden within them. This allows her to make works that are incredibly extraordinary and innovative to a point we can't wait to see what Helen has in store for us next.
Helen Elizabreth Marten lives and works in London, United Kingdom.
References:
Nick Glass, Turner Prize 2016 awarded to Helen Marten, CNN Style, December 6, 2016
Adrian Searle, Helen Marten: an artist who thinks differently from the rest of us, The Guardian, December 5, 2016
Featured image: Helen Marten - Photo of the artist, 2015 - Image via interviewmagazine.com
All images used for illustrative purposes only.