Helene Jousse is a German artist who focuses her creative efforts on exploring the boundaries and limitations of abstract sculpture. Unlike painting which is itself a traditional medium as well, sculpture has never been that responsive to artistic modernization, seemingly rejecting to bow down before the requirements bestowed upon it by abstractive concepts that far better served those artists who preferred to paint instead to sculpt. However, there are still quite a few artists out there like Helene Jousse that try and prove that sculpture may not only be as compatible with abstraction as painting but maybe even more suitable for such concepts.
An Abstract Approach to Sculpting
One of the most remarkable statements ever spoken out loud concerning sculpture are undoubtedly the words of Michelangelo: Every block of stone has a statue inside it and it is the task of the sculptor to discover it. It is said that this legendary Italian artist that in many ways serve as a trademark of Renaissance has been known to walk around the piece of marble, observing it for days prior to taking away the first bit and trying to envision what sort of figure might be trapped within. It is rather easy to picture Jousse going through the same routine, only where Michelangelo sought to make a perfect mimesis imitation of a human body, Helene goes for a more immersive and conceptual approach to making sculpture. Another difference in the creative strategy is that Helene does not seem as if she imagines the entire piece to the unessential detail, but rather enables the creative process to take its toll and resolve the mystery of what will ultimately happen with the piece. Her pieces are remarkably abstract and ordinarily do not reveal what they describe, except for the characteristic pieces Jousse makes that represent human noses or one-thirds of a person's face. Prior to becoming a professional artist, Helene Jousse has been working and perfecting her stay under the trusted wings of Alain Vuarchex Brigitte Terzieff, a fellow sculptor known within the art circles for his unique psychological method of sculpting. As will his most prized pupil do in the future, Alain Vuarchex Brigitte Terzieff has tried to extract irreducible point of the human body in order to find and examine the ideal blend of balance and imbalance.
Helene Jousse aims to set free both the soul and the body from the stone's tight grip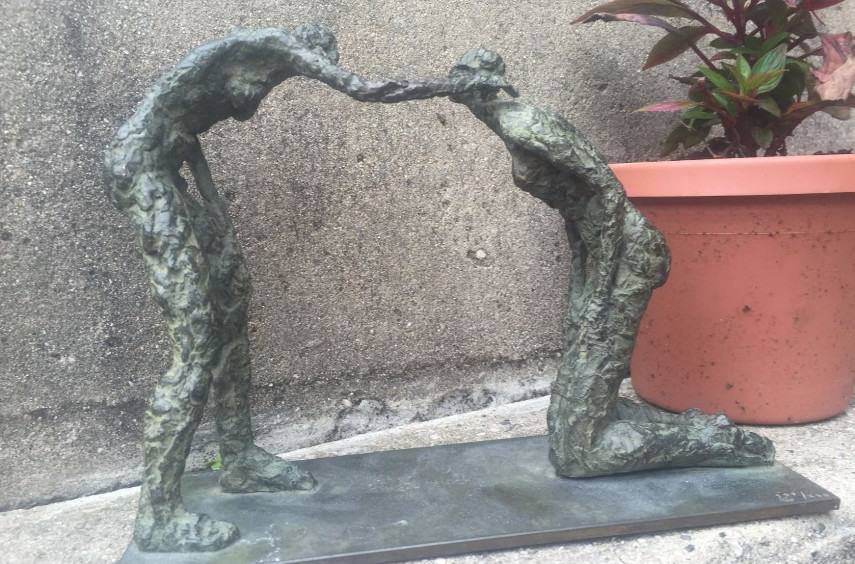 Another Look at Jousse's Art
In an effort to fully explain her artistic goals and ideas, Helene Jousse stated: Choose a face. Look at it from up close, long and unblinking, in a way only children are capable of. Wait until the contours start disappearing. Watch that new geography, narrow and strange forms from the chin to a forehead. Browse for new mental hollows and bumps that are neither lips nor nose. And then tell me where does this incredible view without the eyes take you, to what place of obstinate humanity. It's that place that I am looking for. As you can see, Jousse's entire outlook on the medium of sculpture is rather different from what most of her contemporary artistic emulators try to stick to - she desires to transform spiritual and conceptual ideas into stone! Not an easy feat to say the least, as such ideas are much more comfortable within the means of painting. In a sense, Helene Jousse seeks for a way to depict both the body and the soul, to find a balance between the worlds of psychology and physicality, two sides of the human nature coin that are simultaneously unable to exist without each other yet are distinctively different from it's very cores. Her incredible sculptures have been exhibited on many occasions, with the permanent displays at the Albano Gallery in Nantes and Martine Moisan Gallery in Paris really sticking out. Helene also exhibited in Hegemann Gallery in Munich and Zabbeni Gallery in Switzerland but has been known to take her sculpture to as far as Singapore as well.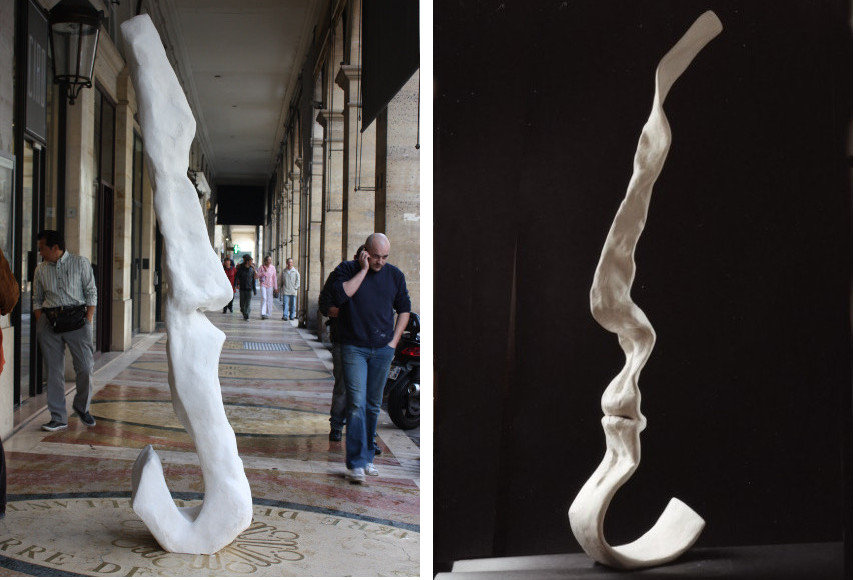 Liberated Pieces of Sculpture
The unpredictability of Helene Jousse is probably her greatest artistic asset. The uncertain outcome that lurks and hangs in the air may seem like it burdens the creative process as it compromises the artistic vision, but it actually serves as the ultimate form of freedom and inner reconciliation. Helene's artworks are so refreshing and powerful that it's pretty hard to find her a worthy rival - her sculptures truly manage to successfully depict the looks of both the soul and the body, without over-compromising either one. Such mastery is to be admired and appreciated, as there really are not too many artists such as Helene Jousse out there.
This artist is represented by Galerie Hegemann in Munich.
Helene Jousse lives and works in Paris, France.
Featured Image: Helene Jousse - Untitled pieces - Image via 15sardines.com
All images courtesy of Helene Jousse