As someone who has come a long way with his intimate and detailed portraits of people, Hendrik Beikirch has recently decided to start exploring narratives that have historical elements of the Soviet realism. Although he mostly uses a limited black and white color palette, his paintings leave the sense of honesty and humanity. Besides working on canvas and paper the artist also uses walls of the buildings as an art space, so he can be defined as the member of the urban movement as well. Widely spread personalized works transferred to large-scale pieces show the power of mixing street and fine art.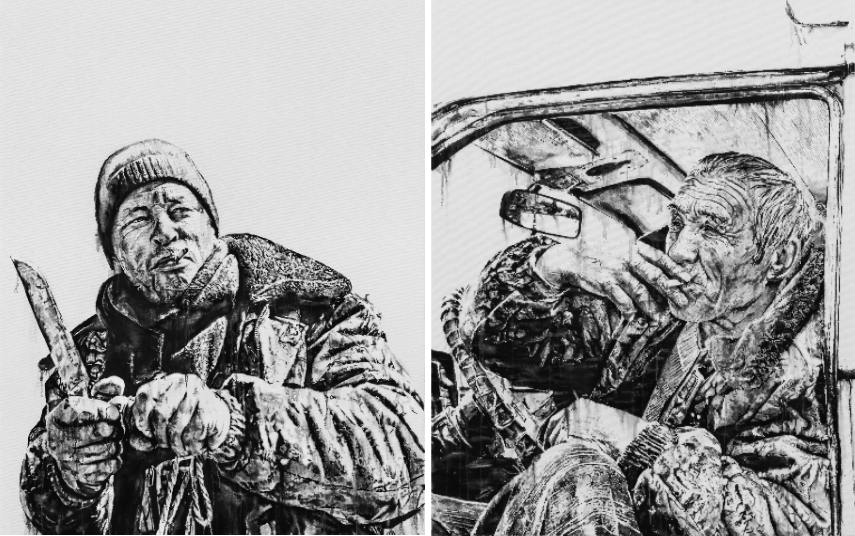 Hendrik Beikirch's Education and Approaches
Hendrik also known as ECB, was born in 1974 in Kassel, Germany. In 1989 the artist made his first mural with a spray can, and during the 1990's he became popular in the street art scene. In 2000 he graduated art education at the University of Koblenz-Landau. He is one of those artists, who always look for new approaches, constantly upgrading processes. In his case, Beikirch is focused on putting together public and private, individual and societal. The audience can see an experiment in his works, in which he tries to incorporate indoor techniques and compositions made on canvas, over to the outdoors, and vice versa, where outdoor spaces become interior elements. By making monochromatic and highly detailed portraits of anonymous characters and persons he achieves to make viewers wonder about their history.
Beikirch is focused on putting together public and private, individual and societal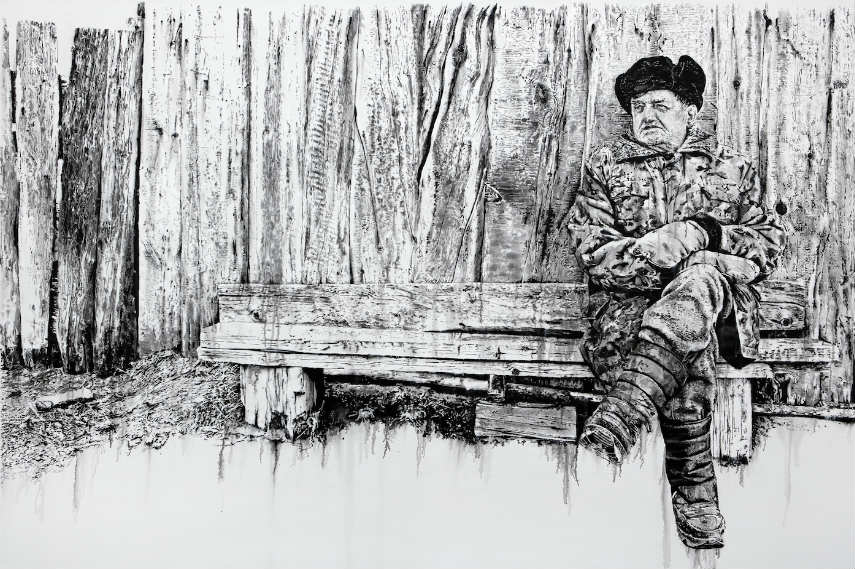 The Mural in Morocco and Other Projects
ECB is famous for incorporating facial expressions like lines of wrinkle and traces of the living experiences in his art, thus exploring the visual image of humanity. Though he sometimes elongates or compresses the imagery, his intention is to stay true to photorealism as much as possible. With the help of the foundation Montresso from Jardin Rouge, he created the series called Trade - Tracing Morocco. It consists of paintings of the locals that he met and spoke with, with a mission to preserve and elevate their stories, which are disappearing. His project Treasures represents the continuity of his artworks inspired by the traveling. Here he shows the unique Siberian characters with faces deprived of the smoothness of youth. In 2012 ECB created a 70-meter-long portrait of a fisherman in South Korea, now being Asia's highest mural. The travels to Canada, USA, Mexico, Thailand, Australia, and India are used as places for both work and pleasure.
His intention is to stay true to photorealism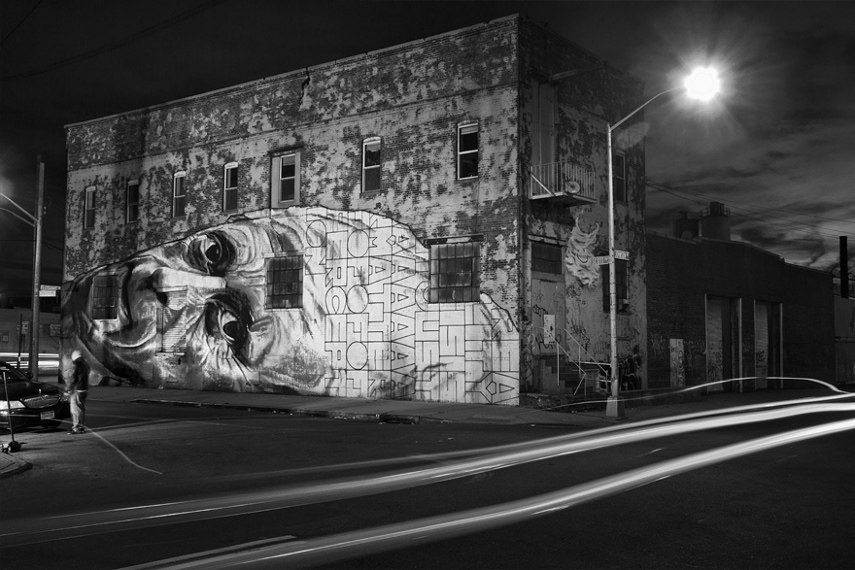 Exhibitions
ECB works have been shown around the world. For example, in 2013 he has displayed his art at the CityLeaks Festival in Cologne, and in 2014 at the Cultura Nova in Heerlen. Besides there, his pieces were part of the collections at the 101exhibit, Miami, at the Kolly Gallery, Zurich, in 2017 at the Galerie Droste, Wuppertal and in many other locations worldwide.
The artist lives and works in Koblenz, Germany.
Featured image: Hendrik Beikirch making art - Photo via graffuturism.com
Other images courtesy of Galerie Droste and the artist; All images used for illustrative purposes only