Artists have explored a large variety of themes and unanswered questions through art, both widely recognized and personal. Leaving their product for the viewers to interpret, it is the one quality of art that makes it possible for the artist and the person looking at the depiction to communicate, causing an endless flow of information and thought. Demonstrating this continuous stream in his works, Henri Deparade emphasizes the very notion of interchange on several levels as he blends the background with the figures in constant movement across the canvas.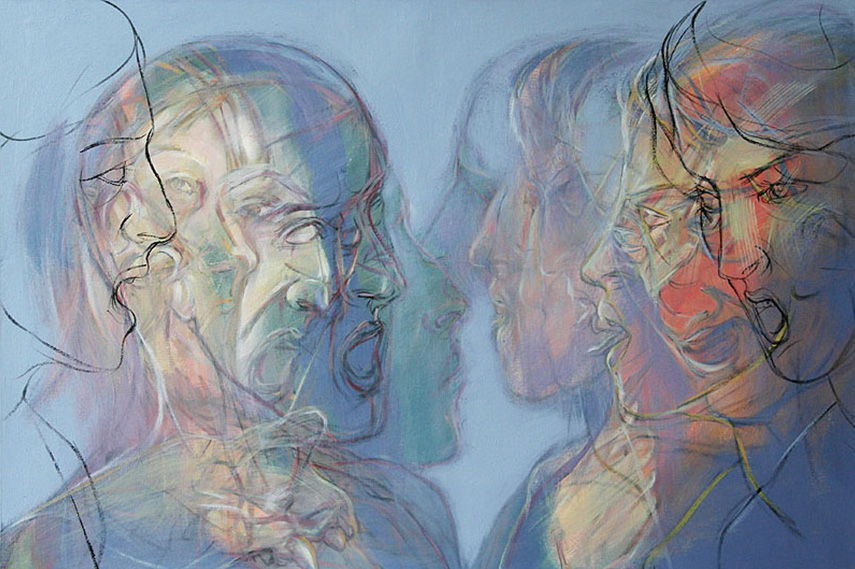 Recognition of Talent
Currently a professor for sketching and painting at the HTW (Hochschule für Technik und Wirtschaft) in Dresden, Henri Deparade followed a 20 year-long road of art exploration before reaching his current title. Starting his studies at the University for Art and Design in Halle "Burg Giebichenstein" in the department for painting and graphic in 1972, he graduated in 1977 and had worked as an artistic assistant before becoming a professor. Exhibiting prolifically during his career, he participated in nearly 200 shows which include group and solo shows, international art fairs, as well as being a part of various art projects. His work has been included in public and private collection that can be found in Germany, Switzerland, Austria, USA, Belgium, and Italy.
Exhibiting prolifically, Henri Deparade participated in nearly 200 shows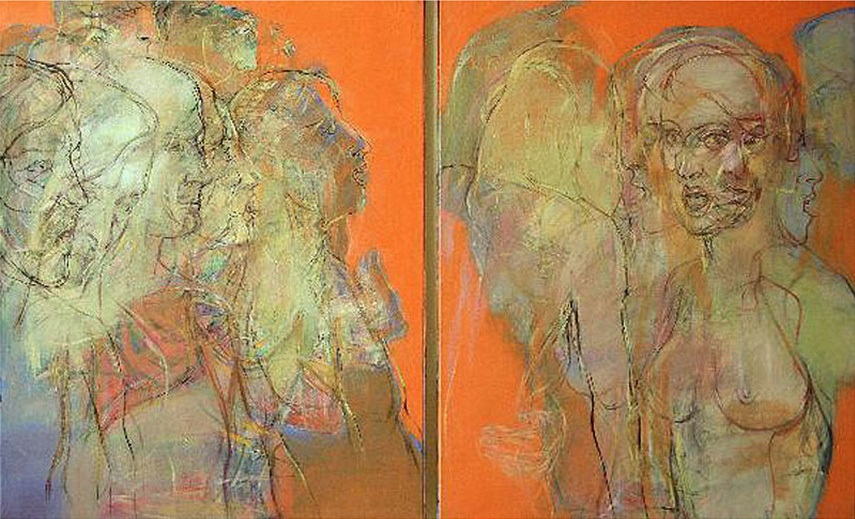 Merging the Forms
Although largely opened to interpretation, the work of Henri Deparade always features intertwining of elements with an uncanny allure, standing as a metaphor for the dialogue between different styles and techniques. Constantly in motion, his figures demonstrate a parallel drawn between several different entities: there's often a battle for coexistence within the canvas between male and female figures; all of Deparade's subjects blend with the background, forming a certain unity between man and the space around him, though the two remain distinguishable; the figures are sometimes portrayed with two or three faces, showing different states of one's mind and character, all of which assume their own space and merge with it. Naming his pieces after Greek mythology, the artist makes yet another comparison between the current times and the somewhat dark past of the western culture.
Deparade's figures demonstrate a parallel drawn between several different entities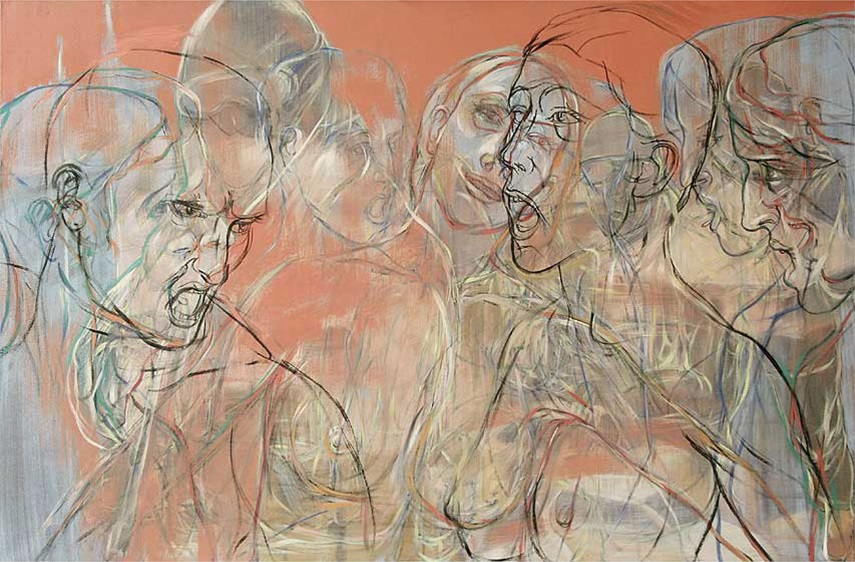 Exploring the Possible
By naming his paintings based on Greek mythology, Deparade undoubtedly questions whether we are bound to the same fate and whether such a notion exists. Seeing the inscribed path of preset artistic means, he seeks the balance in the freedom of artistic portrayal, connecting the many layers of one's subconsciousness with the other side of faith through unrestricted motion. However you may choose to interpret the vivid images of Henri Deparade, each one offers a remarkable experience, allowing one's thought to drift in the realization of the painting.
Henri Deparade lives and works in Dresden, Germany.
Featured image: Henri Deparade. Photo via htw-dresden.de.
All other photos courtesy of Galerie Hegemann.