Art Nouveau was an artistic movement that marked the end of 19th century and welcomed modernism as a dominant direction in creation. Even though it lasted for no more than 15 years, some great artists, including Henri Privat-Livemont, found their most suiting visual language right during those years. Known as one of the best post-Mucha Art Nouveau stylists, Privat-Livemont reached fame with his unique posters, often made for the needs of casinos and theaters. He decorated the Theatre Francais and the Hotel de Ville from 1883 to 1889, and was very versatile as an artist, working as a painter and even successfully applying the technique of sgraffito.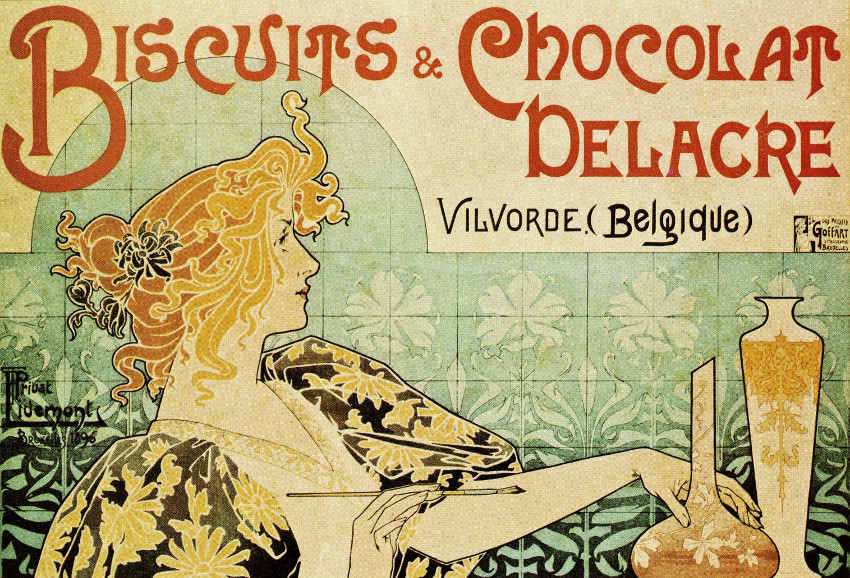 The Style of Art Nouveau
Cleary influenced by Alphonse Mucha, it's possible that the two of them actually met as they were both in Paris between 1887 and 1889. Despite that influence, there is a general consensus in categorizing Privat-Livemont's style as Art Nouveau, thus joining him with the other famous artists like Aubrey Beardsley, Koloman Moser, Eugene Grasset, and George de Feure. His artworks were included in Les maîtres de l'affiche – The Masters of Poster, which was a famous collection of French and international posters made between 1890 and 1990, published in smaller size by Jules Chéret and Chaix. The publication was well received and was published from 1895 to 1900, with four new posters being printed monthly. The artist's most famous piece was Absinthe Robette, an exceptionally fascinating poster still interesting to the art collectors and enthusiasts around the world. It depicted beautiful naked lady holding a glass of absinthe. The piece was extremely peculiar, offering different interpretations in the minds of viewers.
Absinthe Robette was his by far most popular poster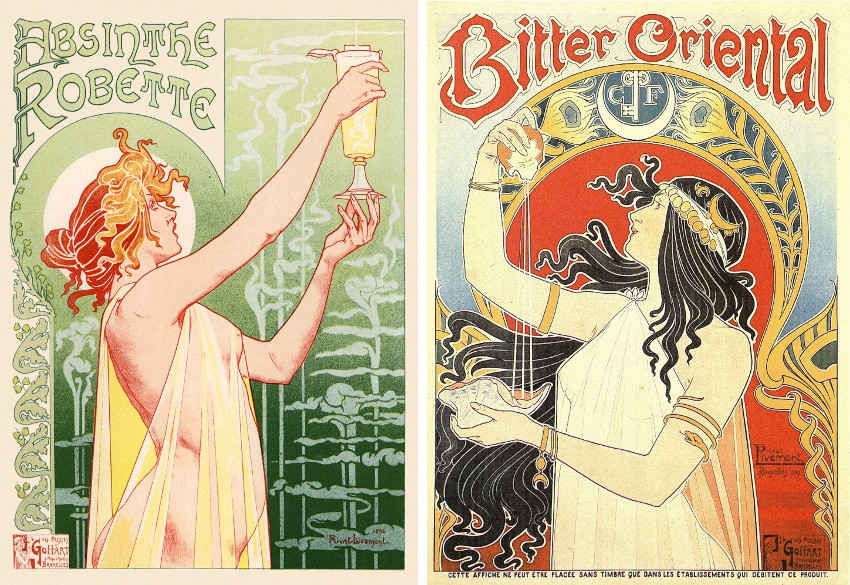 A Versatile Artist
Privat-Livemont was born in Schaerbeek in Belgium and studied at the Academy of Saint-Josse. After studies, he spent several years in Paris, decorating the Town Hall. While he was in the capital of France, he worked at the studios of Lemaire, Lavastre & Duvignaud, and was a part of the team that designed the décor for the Hotel de Ville and Theater Francais. His interest in décor was great, and he continued to work on it after returning to Belgium. The less-known facts about him tell the story of a very diverse artist, who, other than creating posters and designing the décor, also worked as a painter and a photographer. In fact, his understanding of photography served as a basis for the genesis of feminine beauty in Art Nouveau and inspired many, including the great Helmut Newton. Privat-Livemont also mastered the technique of sgraffito, decorating facades and many local schools in Brussels.
Featured image: Henri Privat-Livemont - Le Masque Anarchiste (detail), 1897, photo credits MCAD Library