Henrietta Harris is an Auckland-born artist and illustrator known for her series of distorted watercolor and gouache portraits. Through amazing technical skills, she makes memorable faces characterized by clean brushstrokes. Her artworks have appeared on t-shirts and in galleries around the globe, whilst she has also worked with an impressive list of commercial clients. The artist earned her Bachelor of Fine Arts from Auckland University of Technology in 2006.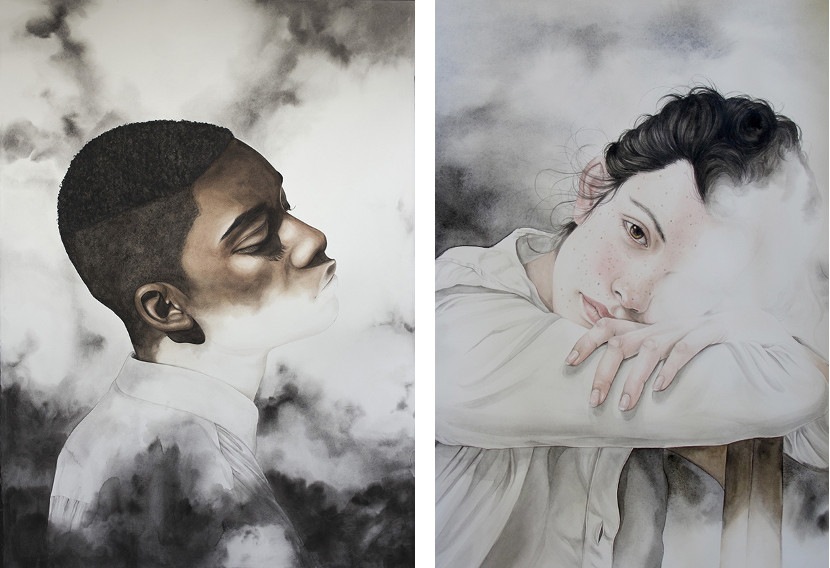 Deconstructed Portraits by Henrietta Harris
New Zealand-based artist creates her appealing and dreamlike portraits working with paper, pen, watercolor, gouache, acrylic, and occasionally gold leaf. Harris masterly captures the intimate detail and likeness of the subjects with her colorful hand-drawn style using digital methods only to plan her compositions. Often described as a surrealist, the artist actually fuses naturalistic and surrealistic approach in her images of heads that seem to be dissipating like smoke, and doubled, fragmented faces, as if reflected in a broken mirror.
Harris fuses naturalistic and surrealistic approach in her paintings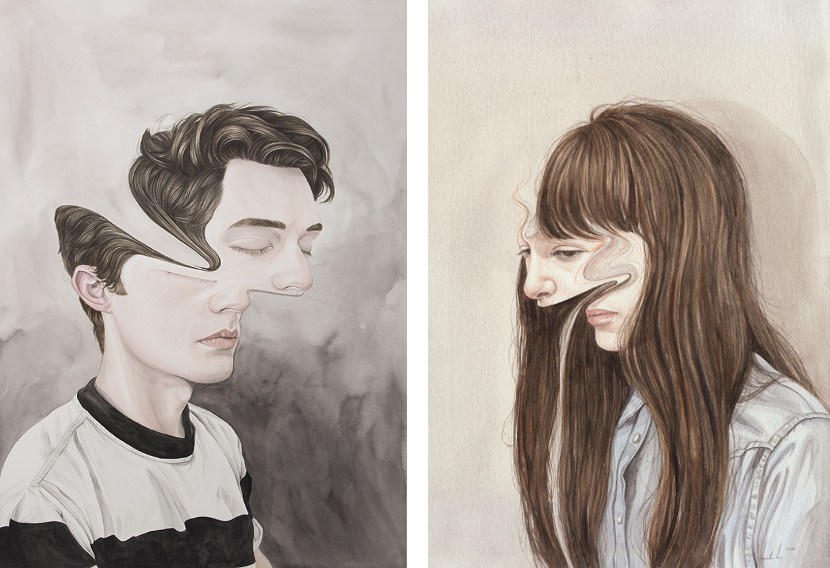 Pastel-Toned Watercolors by Henrietta Harris
Seemingly caught in moments of a romantic introspection bordering on spiritual transcendence, Harris' subjects dissolve into swirls, scribbles, and line. Her inspiring, mutable and memorable portraits, hands, faces, brains, glaciers seem to float away from each other, reminding viewers of those moments when your body is present but your mind drifts away to another place far away with the reality that you are in. Her pastel-toned watercolors are calling the person in front of them for closer examination, promising a trip to borderless landscapes, stripped from time and space.
Her subjects dissolve into swirls, scribbles, and line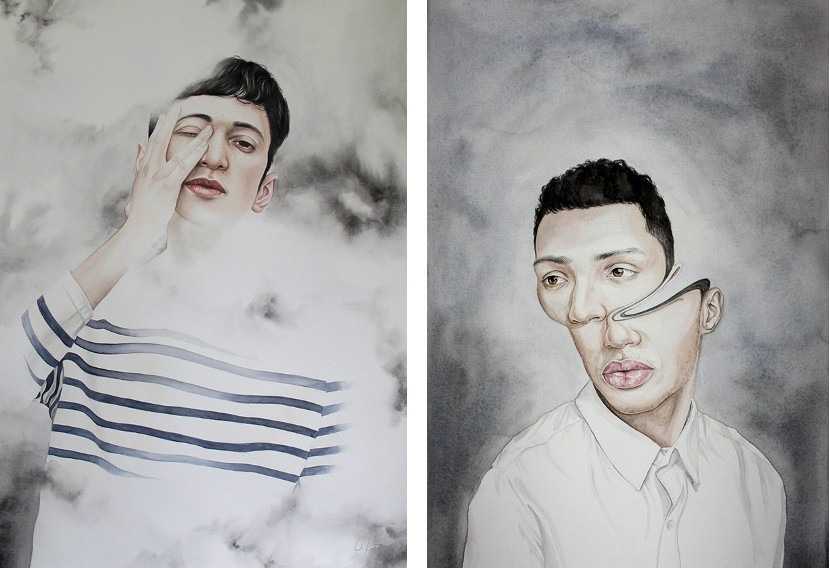 Faceless Portraits and Mountains Paintings
Amongst her paintings of distorted faces, the artist also creates portraits that don't include faces at all. Instead, she draws their hair, ears and, perhaps, their neck and shoulders. Although she usually makes these sketches quickly, while sitting and watching TV, they attracted a lot of attention, especially among her Instagram followers.[1] Harris also creates landscape paintings usually depicting lofty mountain scenes. Based on real photographs, these works represent both a portrayal of nature itself, but also the artist's vision of it. In one of her most recent pieces, Gold Mountains, she experimented with watercolor and gold leaf on paper creating majestic snow-filled landscapes.
Harris's faceless portraits attracted a lot of attention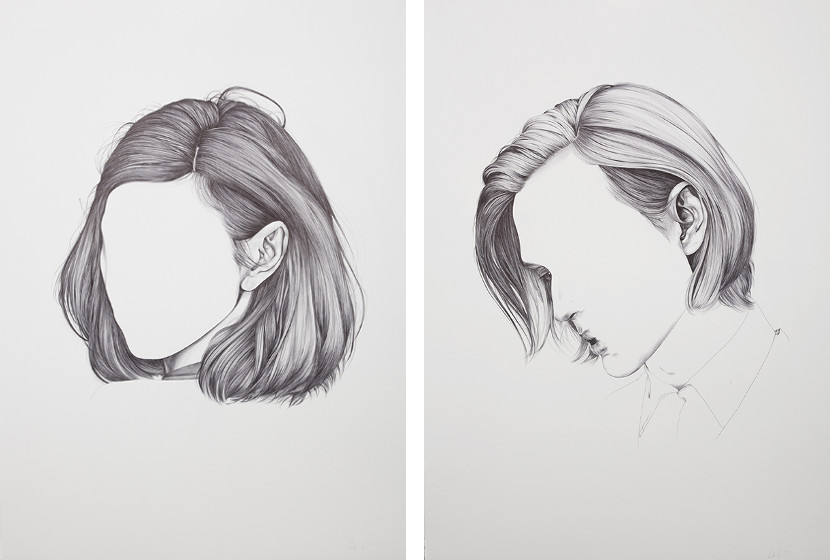 Commissions, Clients and Exhibitions
Henrietta Harris' major commissions and clients include Vanity Fair, France; The Department Store, Auckland; Karen Walker; Flying Nun Records; VERAMEAT; Coffee Supreme, New Zealand; to name a few. Her works could be found on t-shirts, on record covers and in fine print publications. Her paintings and drawings have been included in many individual and group exhibitions including at High Seas Gallery, Auckland; Greet Street Gallery, Brisbane; Gallery Hanahou, New York City; Plaything Gallery, Auckland; and others. The Hum, one of the most recent solo shows by the artist featured her latest works that highlights less the individual, and instead the forms a person inhabits metaphorically.
The artist is represented by Robert Fontaine Gallery in Miami.
Henrietta Harris lives and works in Auckland.
Sources:
Featured photo: portrait of the artist, photo by Christyle
All images copyright of the artist