Henry Hate, a London-based visual and tattoo artist, creates bold and iconoclastic art which revolutionizes pop culture icons and challenges common opinions and points of view. His colorful work covers a wide range of topics, such as sexuality, myths, religions, cultures and taboos. Through these important topics, Henry Hate likes to watch and investigate the very essence of contemporary urban subculture, in addition to history and classicism. He's proficient in many mediums - sculpture, photography, painting and printmaking, and his work often references not just urban art, but also the masterpieces of classic, traditional art.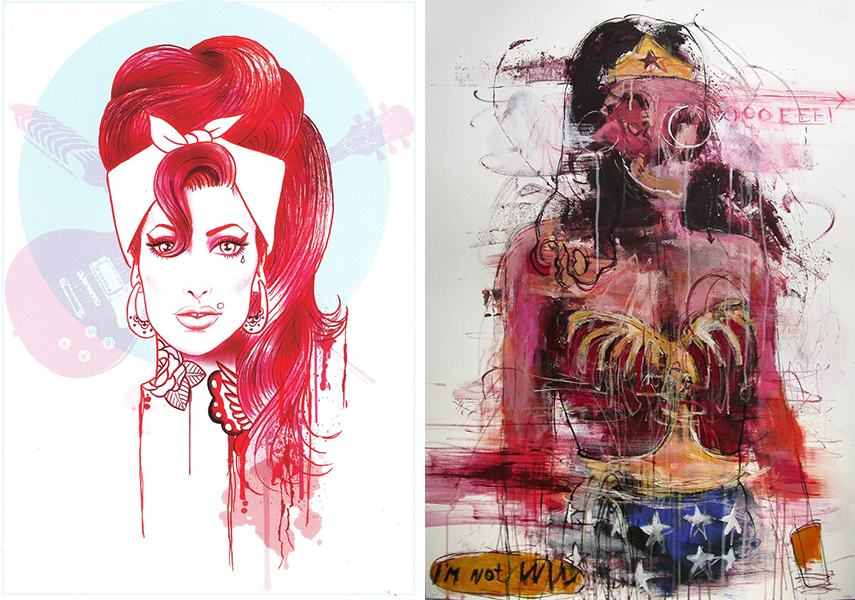 Early Career of Young Artist in Hollywood
Henry Hate aka Henry Martinez Jr was born in the late 60s in Orange, California. His early life was quite turbulent and unstable yet exciting - he escaped family life to join the army. Even though he was interested in visual arts and he was about to enroll at Savannah College of Art & Design, he started working in a brothel to support himself. He also worked for Durk Dehner of The Tom of Finland Foundation, since he was broke and lifestyle in Hollywood was never affordable. Afterward, Henry became a tattoo apprentice at Funny Farm Tattoo in Los Angeles, which led to his involvement with the adult movie industry. Yet, he was a very talented apprentice and thinking outside the box in the tattoo world and print brought him a lot of success. Nowadays, he is practicing fine art, such as drawing and printmaking and his work can be found even in the most prestigious galleries, for instance, Saatchi Gallery. He relocated to London in 1998 and opened his own tattoo studio in Shoreditch in 2002, named Prick!.
In his early career, Henry worked as an apprentice at amazing Funny Farm Tattoo in Los Angeles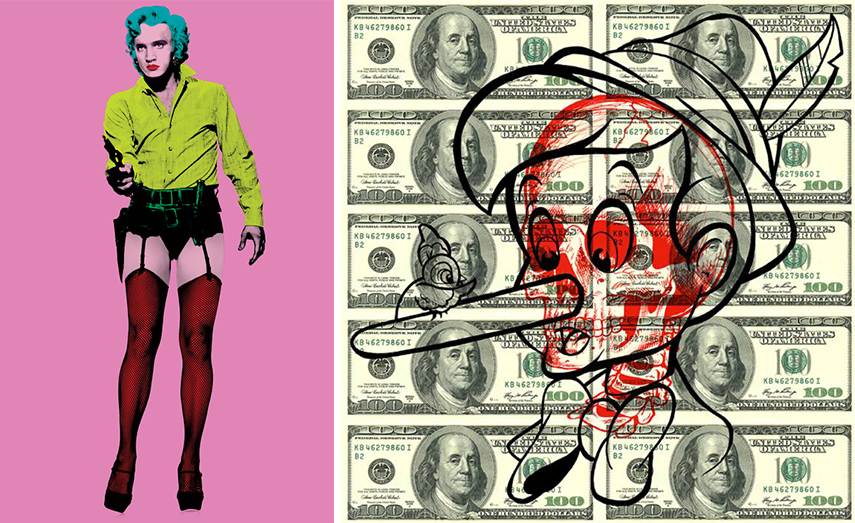 Tattoo Work and Lives of Celebrity Clients
Henry Hate's work is associated with many celebrities he's on the same page with, such as late Amy Winehouse, Alexander McQueen, Boy George, Comedian David Cross, Paul Thompson of Franz Ferdinand, and Pete Doherty. He also became an ambassador for the Amy Winehouse Foundation and the non-profit organization. Even though his work is present in the realms of commercial art and media prints, it is still highly authentic and relies on his trademark queercore and punk rock aesthetic. Henry's recent projects include his collaboration with famous fashion photographer Nick Knight as well as big clients and brands such as Opal Nera, Converse, and Nissan Motors. When it comes to his exhibitions, in 2016 he's about to have a couple of group and solo shows in London, England, one of them being the traditional Moniker Art Fair.
Hate's work is associated with many celebrities such as Amy Winehouse and Alexander McQueen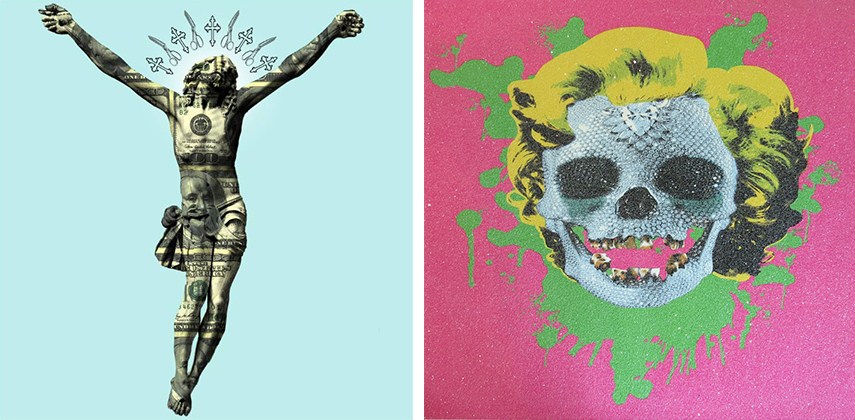 Fascination with Sin and Salvation
Henry Hate's entire oeuvre reflects his fascination with concepts of sin and salvation, consumption, and corruption. His point of view is an undeniably clever and engaging mixture of pop art, classic, historical artistic approach and alternative urban appeal. Through the use of most versatile mediums, Henry addresses the most crucial topics of our culture and society, such as identity, appropriation, consumerism, human taboos, as well as celebrity media news and common misconceptions related to the marginalized concepts, lifestyles, and people.
The artist is represented by Imitate Modern.
Henry Hate lives and works in West London, UK.
Featured image: The Artist's Portrait - image via chouchou.tw