All of us seek some sort of fulfillment, coming from love, profession, or something else entirely different. Hest1, also known as The Wild Child, is seeking his spiritual purpose through constant creation, thirst for knowledge, and multicultural exchange. Originally from France, he left for Canada on a whim, and have also spent some time in Bali and Jakarta. During his travels, the artist met a number of people who have marked his life and will continue to inspire his work. He is passionate about writing and painting, and after a long process of learning, the search for balance between innocence and wisdom, harmony and contrast, movement and stability, became his personal quest.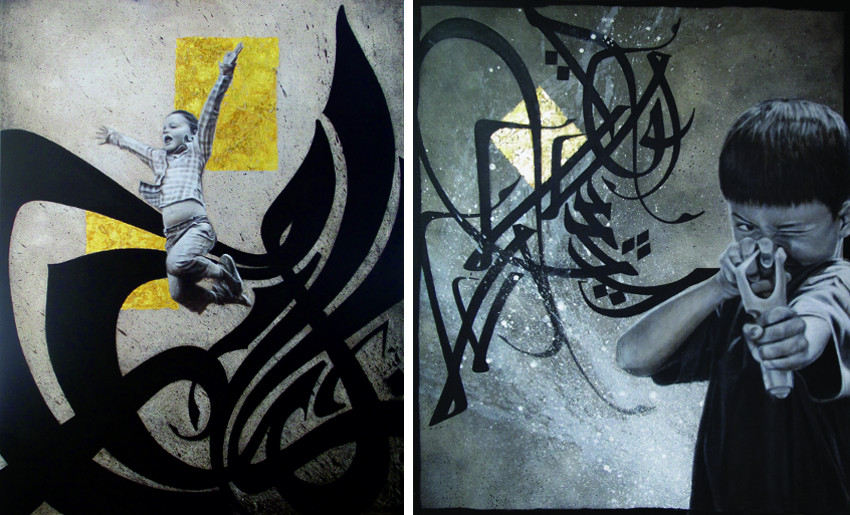 Welcome to a New World
The name Hest was chosen because of the timeliness, as those four letters keep turning up good with unusual lettering styles, and maintain silence and sharpness in the process of introduction. Before that, he tried out some other names, including Reak in 1989, and after several months, Leys. It wasn't until 1991 that he finally moved on to Hest1 The Wild Child, and the name simply stuck ever since. Involved in graffiti from an early age, the first contact was around 1985 when his father took him to BMX racing event, where he first saw graffiti. In 1986, he moved to Paris, and under his window was another graffiti, inviting him to the street world and presenting him an alternative culture he hasn't been so familiar with.
His first contact with graffiti was at the BMX racing event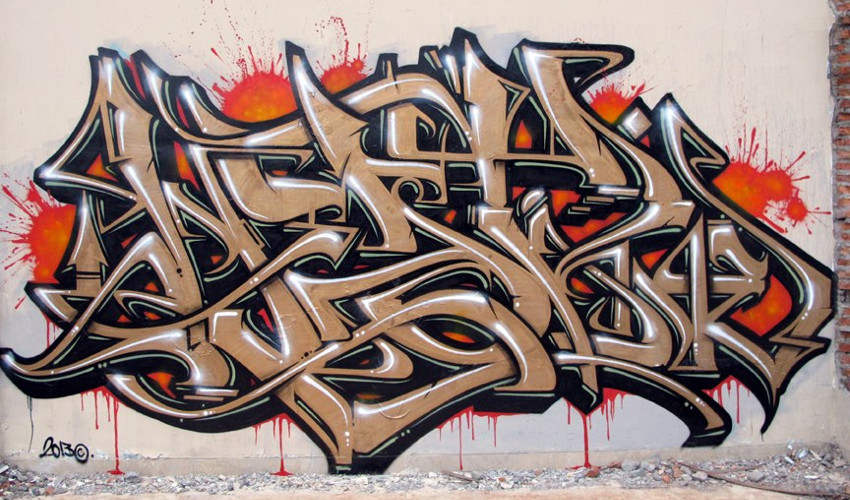 Around the World
It was a spur of the moment that led up to his moving to Montreal, Canada, in 1999. There he became an official social animator for the city of Montreal between 2003 and 2005, and he was able to share his experiences and pass on the knowledge on the younger generations and inspire them in their own pursuit of artistic expression. The artist also spent some time in Bali and Jakarta. Over time, he started switching between graffiti and painting, and he states it is difficult to summarize what he is in just one label. He hasn't got any art training except what he has learned while writing graffiti. Hest1 learned to control the aerosol, and the brushes and all kinds of tools he became using later were a simple addition to his need to write and paint.
His art is somewhere between graffiti and painting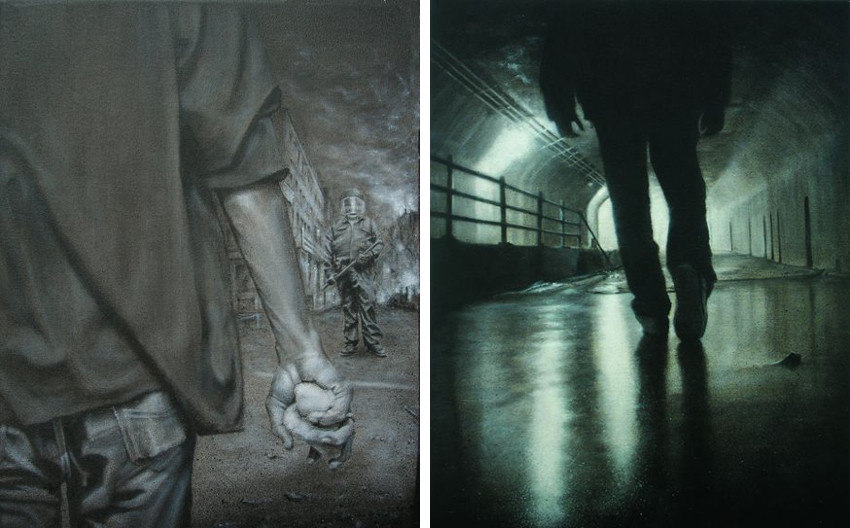 A Day at a Time
Music is very important to Hest1, it affects his creativity, and his joining the collective Nomadic Massive in 2003 came naturally. They are composed of 10 musicians/artist from all backgrounds, and their help to Hest1 in giving the music a visual dimension was immense. The thoughts about future are reduced to living a day at a time, never taking anything for granted, fully grasping the beauty of life. He has many ambitions – be the best man as possible, to be a good father, brother, son, to find balance within himself. A balance between what his reality is made of and what he channels his art through.
He is represented by Green Flowers Art Gallery in Boulogne-Billancourt.
Hest1 currently lives and works in Paris.
Featured image: Hest1 – Graffiti in Jakarta (detail), 2009
All images © Hest1