Hilde Kentane is a contemporary artist from Belgium, who has been living and working in Brazil since 2011. The artist creates installations, drawings, multimedia, prints and collages, which explore the notion of mass-consumption in the modern society. She investigates whether it is possible for an individual to preserve their identity in the world of manipulation, advertising, propaganda and obsession. Animals are often subjects of her works.
Le mal de vivre Exhibition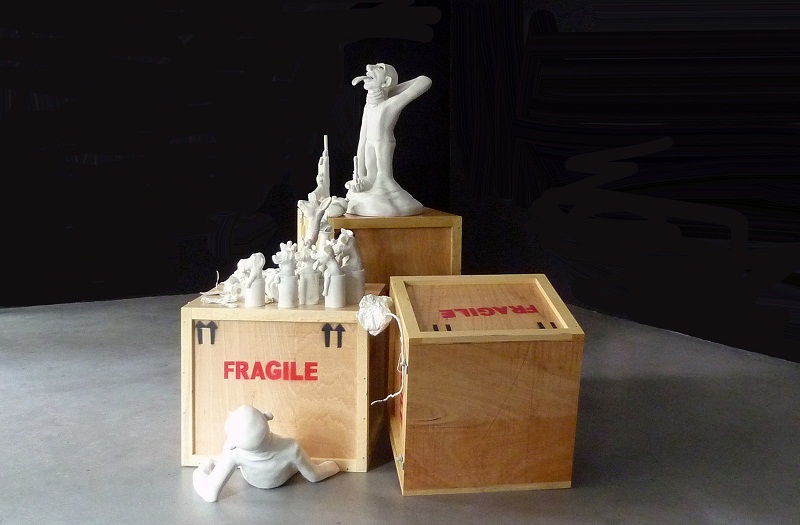 Her oeuvre includes works such as 250 DOGS, Fragile, RESERVADO and Synthetic Ivory series.
Synthetic Ivory, the artist's 2006 series explores plastic, its nature and the messages it conveys. Her works combine plastic bags with other materials, such as metal, clay, wood and porcelain, forming sculptures, installations and collages.
250 DOGS is her 2014 project which consists of 250 sculptures of dogs in 4 different models. The sculptures are made using resin and marble. The artist's goal with this project was to raise awareness about poor conditions in which Brazilian stray dogs live, and to change the attitude of those who regard pets as disposable objects, easily abandoned and replaced with the new ones.
250 DOGS Project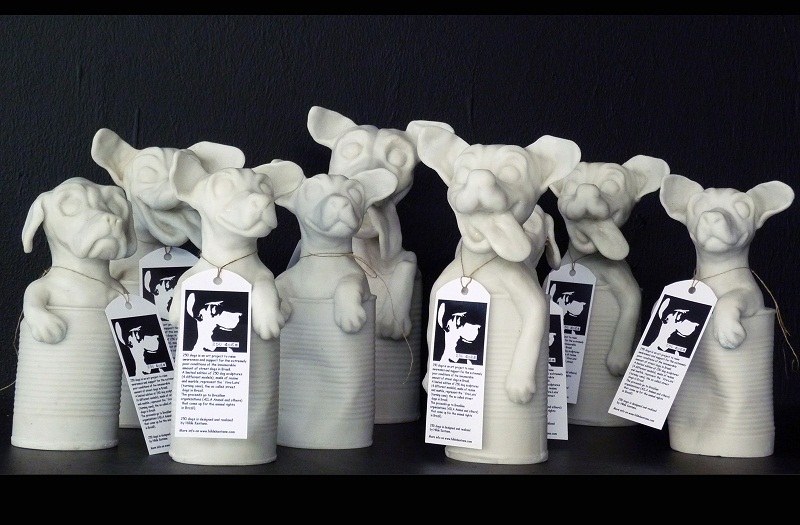 Fragile is an installation from 2014, comprising sculptures and the crates in which the sculptures were transported. It was displayed at the group show in Basel, titled Le mal de vivre. The sculptures made of marble, resin, calcite and ceramics, together with their crates, tell the story of a person who is constantly relocating from one country to to the other, leaving behind memories and facing challenges.
In 2015, Kentane tried to document and recreate her impressions and experiences of her life in Sao Paulo, through photographs, drawings and sketches in the 36 pages long zine titled RESERVADO.
Hilde attended Universiteit Gent in Ghent, Belgium. The artist exhibited her works mostly in group and solo exhibitions at Gallery Guillaume Daeppen in Basel, Switzerland. She also participated in numerous art fairs, in Berlin, Germany; Zurich, Switzerland; and Cologne, Germany.
Synthetic Ivory Exhibition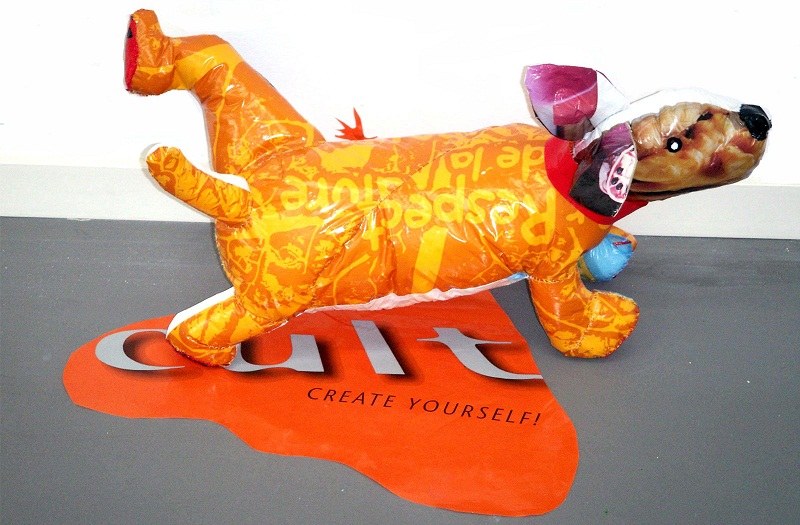 The artist is represented by Gallery Guillaume Daeppen in Basel, Switzerland.
Hilde Kentane lives and works in Sao Paulo, Brazil.
Featured image: Hilde Kentane - Future (detail)
All images courtesy of the artist and Gallery Guillaume Daeppen