Hildur Ásgeirsdóttir Jónsson is an Icelandic visual artist who, inspired by the world around her, creates paintings on hand-dyed, woven silk thread.
Hildur Jónsson was born in Reykjavik, Iceland in 1963. Jónsson first studied architecture at Kent State University, but soon, she turned her focus to art, enrolling to the Cleveland Institute of Art. Upon her return to Kent State, she received her BFA in 1991 and MFA in 1995.
Hildur's woven silk thread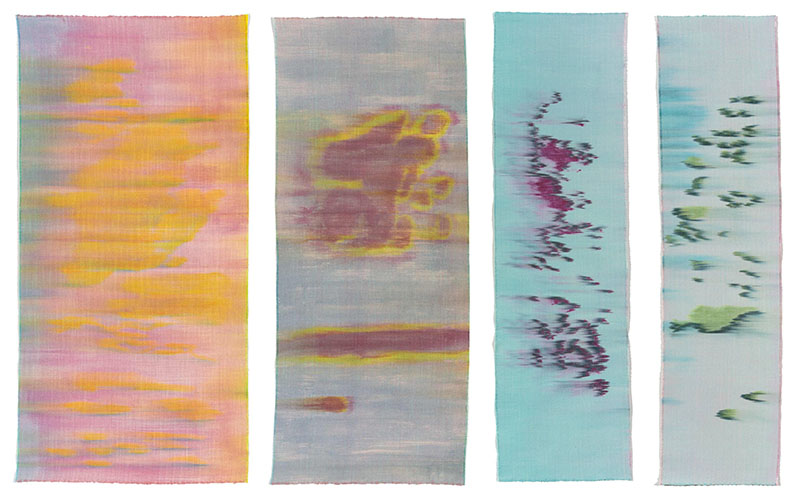 Jónsson's main inspiration is her native Iceland. Even dough she lives in States, Hildur keeps visiting this magical island at least twice a year. During her stay, she photographs natural formations and landscapes that she later recreates in her Cleveland studio. The most interesting thing about this artist is the way she brings to life all of her inspirations. Although she works in a variety of media, warp painting, a combination of weaving and painting, is her favorite media to express her artistic ideas.
From the photograph taken at Iceland, Ásgeirsdóttir isolates shapes and traces, enlarging the images sometimes even up to 100 times! What she does next is a projection of these fragments onto a large piece of paper, she uses as a pattern to paint.
Icelandic landmarks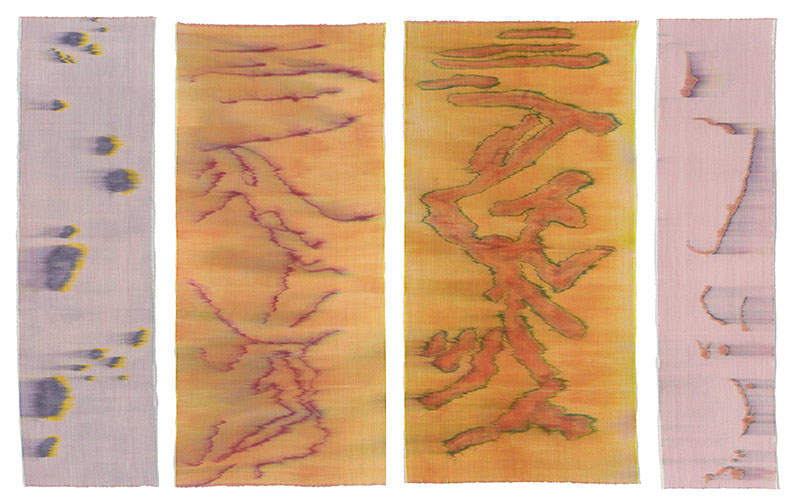 Hildur presented numerous Icelandic landmarks, such as largest glacier Vatnajökull, or Hekla, a most active volcano on the island.
During her artistic career, Jónsson received many grants, commissions and awards like Cleveland Arts Prize in 2008, Ohio Arts Council Grants, or Individual Artist's Fellowship in 2004.
The artist is represented by EBK Gallery.
Hildur Ásgeirsdóttir Jónsson lives in Cleveland, Ohio for more than thirty years.
Featured image: Hildur Ásgeirsdóttir Jónsson - Installation at EBK Gallery
All images courtesy of EBK Gallery