Hiro Ichikawa is a Japanese abstract artist, known for his oil paintings which he creates on wooden panels. His art is heavily influenced by nature. Hiro Ichikawa was born in Osaka, Japan in 1959. A child of kimono makers, Hiro's childhood was filled with the abundance of traditionally designed, intensely colored silk materials, which influenced him and set him on a path to become a successful artist. Ichikawa spent his formative years learning the art of drawing and painting – he received his academic training at Suidobata Art Academy in Tokyo. However, he soon realized that he was attracted to Western art, so he traveled to New York in 1980, in order to learn and expand his artistic horizon. In 1984, he obtained a BFA degree from Pratt Institute, and made a decision to remain in New York.
Recent Artwork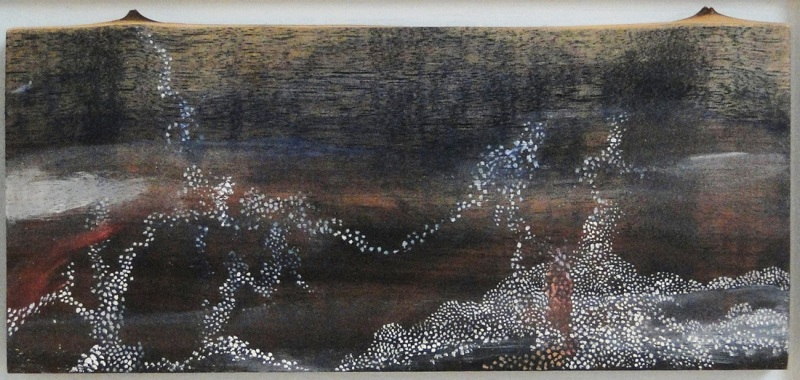 Soon, Hiro rose to prominence in New York, and later in his native country, which ensured him many shows and exhibitions. Looking for a better studio, and a place which would instill new dimensions into his art, Ichikawa moved to Beacon, New York in 2001, where he still resides. The scenic environment of his new dwelling did just that – his studio is surrounded by mountains and rivers.
Passages Series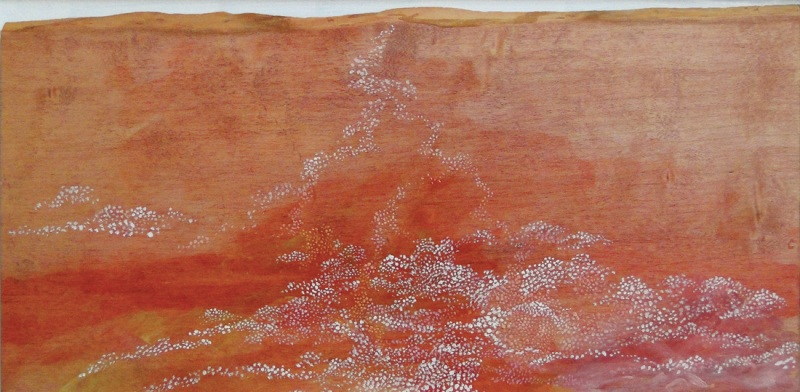 Ichikawa believes that contemporary art traditional Japanese art have a lot in common. Guided by this thought, the artist's work strives towards capturing traditional san-sui paintings in modern light. San-sui paintings depict non-existent landscapes; they are fruits of artists' imagination. Hiro's paintings, however, are not straight depictions of the landscape. Instead, he tries to capture the substance and spirit of nature, and to transfer it onto a wooden panel. He applies small dots and points of paint to the surface, creating multitudes of them, giving the elements of his paintings shapes and density. Ichikawa is a printmaker as well. His most famous etching series is Aether where he employs the same kinds of patterns and style that he does in his landscape paintings.
Hiro Ichikawa at Woodward Gallery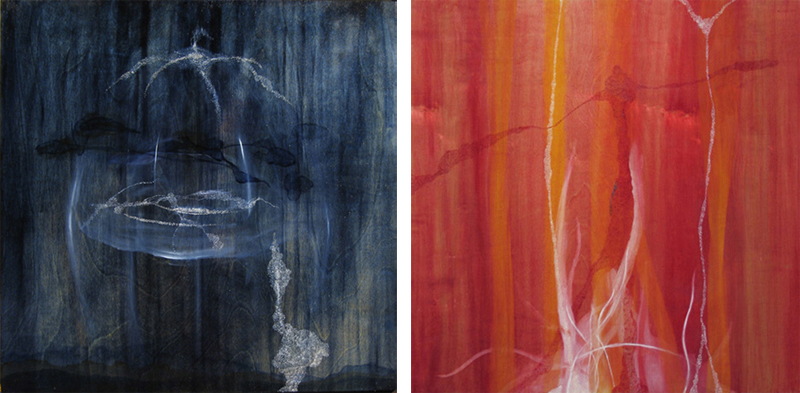 Hiro has displayed his works all over the East Coast and in his native Japan. His artworks have been a part of numerous group exhibitions, like Paper Invitational at Woodward Gallery, and 2005's Winter Paper Seven. Hiro's paintings were shown side by side with the works of such art giants as Jean-Michel Basquiat, Roy Lichtenstein and Andy Warhol. Since 1993, Ichikawa has displayed his works every year in Japan at Mogi Gallery in Kiryu. He also had one-man shows at Maya Gallery in Osaka and Gallery Q in Tokyo. He is now represented by Woodward Gallery in New York.
Hiro Ichikawa currently resides and works in Beacon, New York.
Featured image: Hiro Ichikawa - Suspension, 2015 (detail)
All images copyright © the artist and Woodward Gallery