Holly Miller is an American artist, known for fusing optical and tactile in her abstract paintings. The artist was born in 1958 in Buffalo, New York, and raised in Rome, Italy.
She attended the School of Visual Arts in New York, where she obtained her Bachelor of Fine Arts in 1984.
Miller's paintings combine colored geometric shapes and threaded lines, inviting the viewer to look closer. The works reveal numerous dichotomies, such as absence and presence, warm and cool, masculine and feminine, illusion and material. In addition to paintings, the artist's body of work also includes drawings and installations.
Paintings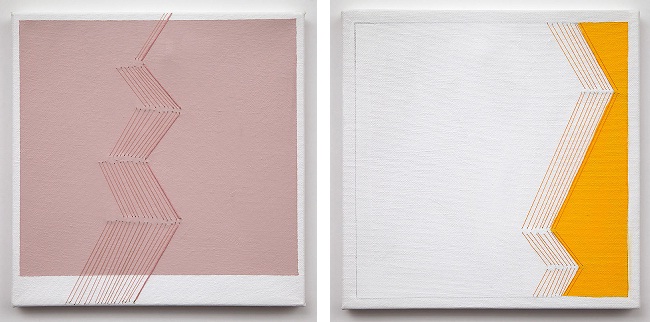 Her life in Italy had an influence on her artistic career. She combines the sensibilities of both American and Italian cultures using painting, her personal way of communication. The tactility of her works is influenced by body language and communication through touch. She is also inspired by Italian industrial design of the 1960s and 1970s, Ellsworth Kelly's vivid colors and shapes, Lucio Fontana's psychical approach, and the way Alberto Burri manipulates the painting's surface.
Her works are featured in the collections of Weatherspoon Art Museum in Greensboro, North Carolina; Arkansas Arts Center in Little Rock, Arkansas; and University of Kentucky Art Museum in Lexington, Kentucky.
Installation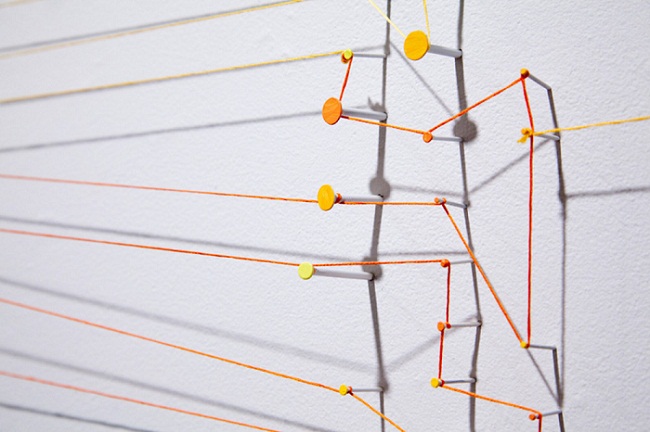 Holly Miller's works have been exhibited both in the United States and abroad, in Italy, Austria and the United Kingdom. She had solo exhibitions at the galleries such as Elizabeth Harris Gallery in New York City, Clementine Gallery in New York City, and Galleria STUDIO E in Rome, Italy.
In 1999, the painter's artwork was featured in DICA 33, the book of poems by Antonella Villa.
Acrylic and Thread on Canvas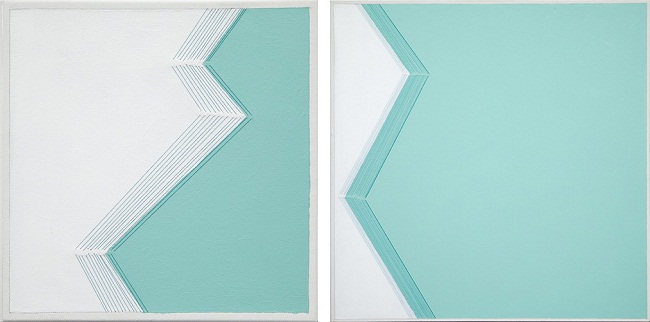 She is represented by Elizabeth Harris Gallery in New York City, US and IdeelArt gallery in London, UK, since October 2015.
Holly Miller works and lives in Brooklyn, New York.
All images copyright © the artist