Each one of us has a passion towards a goal that drives us, something or someone that gets us through the difficulties of life we face. Some work harder than others in order to achieve and fulfill their desires and to those truly passionate, no obstacle is big enough to keep them from striving forward. Embodying this very idea, Hom Nguyen persevered in seeing his passion for painting and drawing through the troubles that life had put in front of him, becoming a renowned artist that he is today. Conveying the individual characteristics that nest deep inside every person, Nguyen portrays the honesty of the soul of his subjects through portraiture.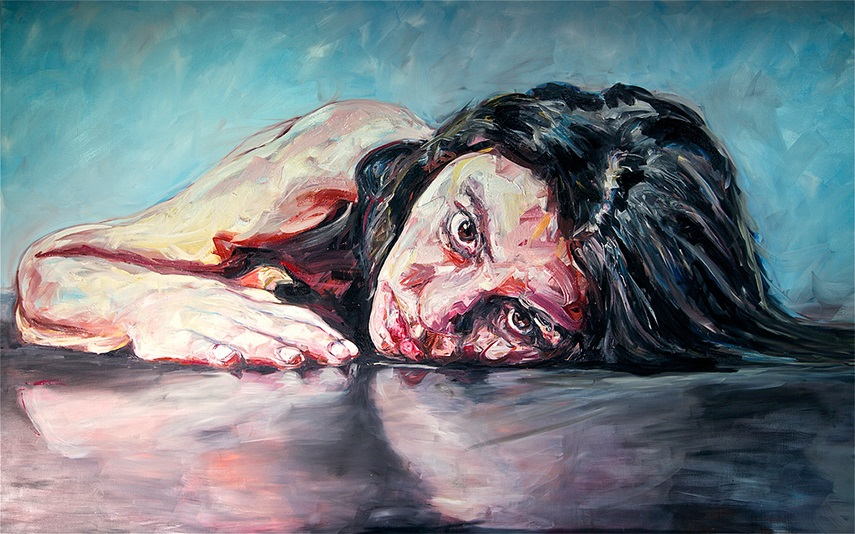 Hardships of Life
The French artist Hom Nguyen commands great respect in the contemporary world of art, but in order to build such a reputation he's had to climb a mountain of obstacles put before him. Born in 1972, he displayed great interest in drawing and painting even as a boy. Though he had inclinations towards the artistic expression, necessity drove him away from the craft as he had to provide for his family, working as a shoeshine boy. After his mother's passing he got involved with a form of art, developing his own hand technique of patinas that saw him seek out Japanese tattoo masters in order to perfect it. Developing his practice, Nguyen quickly became famous for his decorations of furniture and collaborations with known designers including Ora-ïto. However, Nguyen's desires still laid in drawing and painting and in 2011, he decided to devote himself to the mediums.
Hom Nguyen commands great respect in the contemporary world of art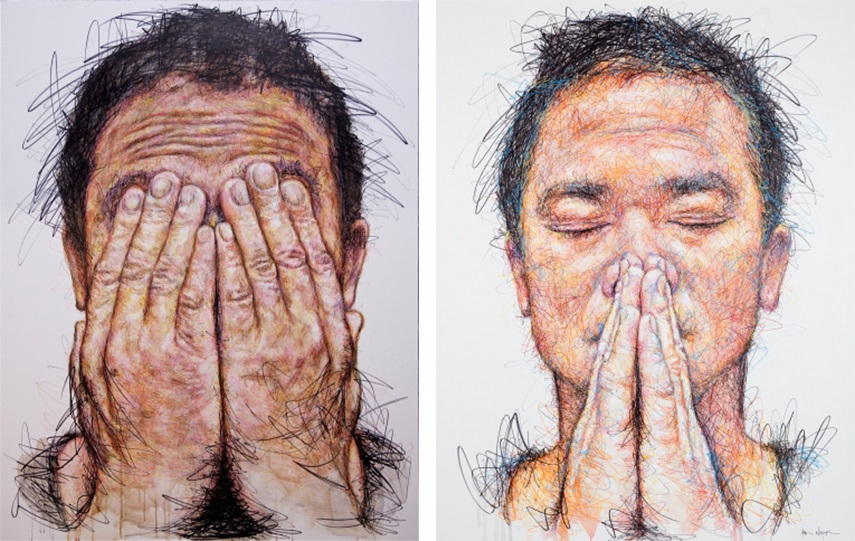 Beyond the Appearance
What makes Nguyen a renowned artist within the contemporary circles is his ability to convey the very essence of humanity with no more than paint and canvas, and he does it with portraiture. Disregarding any notion of social status or physical beauty of his subjects, he is primarily concerned with emotion and character nuances that he skillfully portrays. There's a lot hiding behind the brushstrokes, beyond the initial appearance perceived, and it takes more than just technical skill to be able to depict feelings with colors: the feat requires a person who understands such feelings in order to visually describe them to others.
Disregarding social status and physical beauty, Nguyen is concerned with emotion and character nuances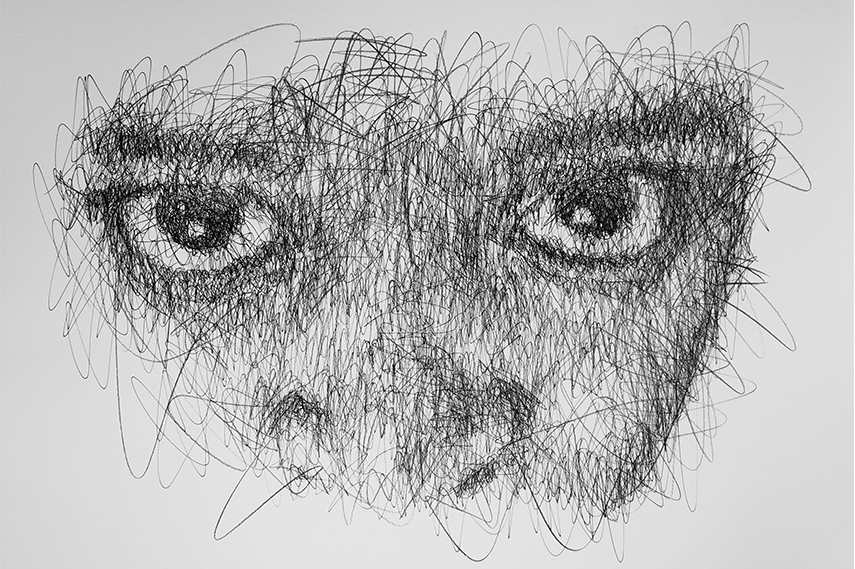 Emotion First Hand
Ever since his move to a big studio in Paris in 2011, Nguyen has been known to work on large scale paintings and drawings. He's used faces both widely familiar and those seen only by a few for his works, yet they all share the intensity of portrayed emotions and the scale of the pieces helps emphasize it. The large format puts the viewer straight against the subject, making it personal and revealing its utmost sincerity. Using ink, oil, and charcoal to breathe in the soul to his subjects, each depiction is unique not only for the facial lines it reflects but the sense of deeper thought and connection present behind their expression. Though faces differ between individual pieces, any viewer is bound to find a bit of themselves in Hom Nguyen's paintings and drawings.
The artist is represented by A2Z Art Gallery in Paris.
Hom Nguyen lives and works in Paris.
Featured image: Hom Nguyen. Photo via flickr.com