Honet is a French contemporary artist born in 1972, who is well known for his experimental style. He is focused on graffiti and illustrations.
Illustrations by Honet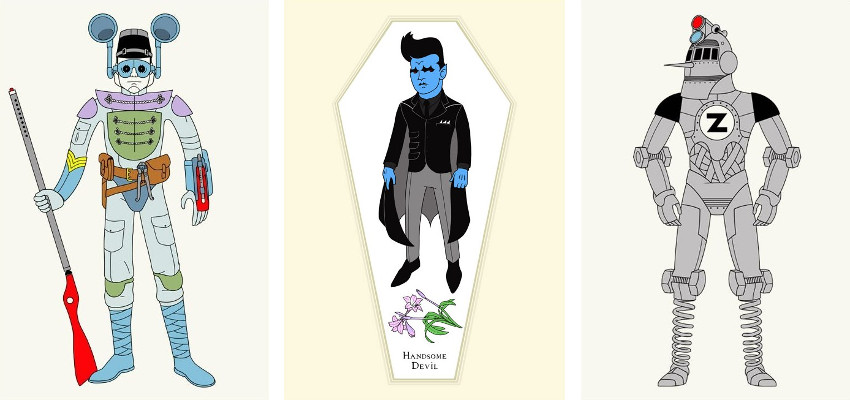 Started doing graffiti in 1988, he quickly began leaving his mark in cities of Europe and beyond. Even though Honet's are those of a graffiti artist, he developed an interest in illustrations, and recently into photograph, as a way of capturing everything he deems interesting. Inspiration is a never-lacking problem for him, because almost everything, from cult movies, classic fairy tales, sci-fi, gothic or just thinking about the passing of time and even death can be shaped into art.
Illustrations by Honet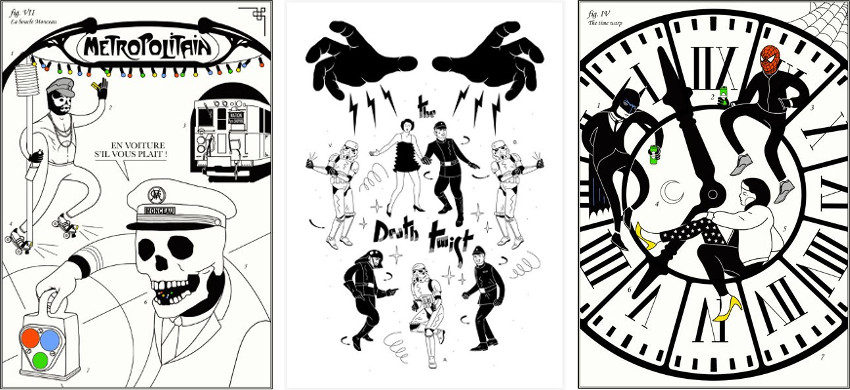 Uncharted Parisian Catacombs are a place of significance for Honet. A hidden universe, a safe house, he returns there on a regular basis in a quest for solitude. Darkness present in catacombs makes him feels comfortable, all the time on the world is his, and the thoughts are clear. As for where he creates, the artist needs to be in a small, dark place, away from others and surrounded by his things – toys, books, souvenirs from his travels. And a restless spirit as he is, Honet is destined to roam this Earth, and so many world cities already are, or will be blessed with his art.
He is represented by Kolly Gallery in Zurich, Switzerland.
Honet lives and works in Paris, France.
All images courtesy of the artist.