Regardless of the artistic direction, any artist can be attributed with the desire to become a legend within an area of expertise. It becomes increasingly hard to do so in the contemporary art world, with so much competition, the level of skill needed to assume such a position, and the areas already covered in the past. However, completing all of these feats seemed like a breeze for the German-American photographer Horst Paul Albert Bohrmann, otherwise known as Horst P. Horst. Widely known for his photos of women and fashion, his legendary name became a synonym for style, glamour and elegance. Within a sixty year long career, Horst had created a rich and sophisticated opus that left a permanent and one of the most significant marks on the fashion photography of the 20th century.
Horst was and still is widely known for his photos of women and fashion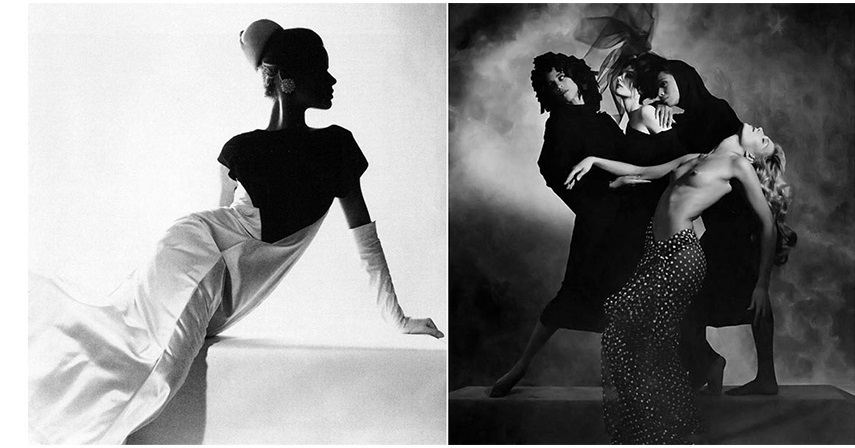 The Man Behind Vogue Photos
The early years of Horst P. Horst were marked by his interest in the avant-garde art, and he spent the late 1920s studying at Hamburg Kunstgewerbeschule, the school of arts and crafts, leaving it in 1930 in order to study under the architect Le Corbusier in Paris. His artistic inclination led him to visit many of Paris' galleries and exhibitions, eventually meeting Baron George Hoyningen-Huene who was a Vogue photographer. After their visit to Cecil Beaton, working at the time for the British edition of the magazine, Horst's partnership with Vogue had begun, and it would last for six decades.
Although he was a new edition to the magazine, he was quickly set apart from other leading photographs by using a very specific style that would prove to be his trademark. He was very particular and careful about the preparations for the shoot; using four spotlights on his models to make them stand out of the usually plain background, as well as a large number of other props, made him stand out in the world of fashion photography of 20th century. He kept working for Vogue throughout his long career, making monumental photographs that are used to this day as examples of brilliant photography. He made his last photo for British Vogue in 1991.
Horst used four spotlights on his models to make them stand out of the plain background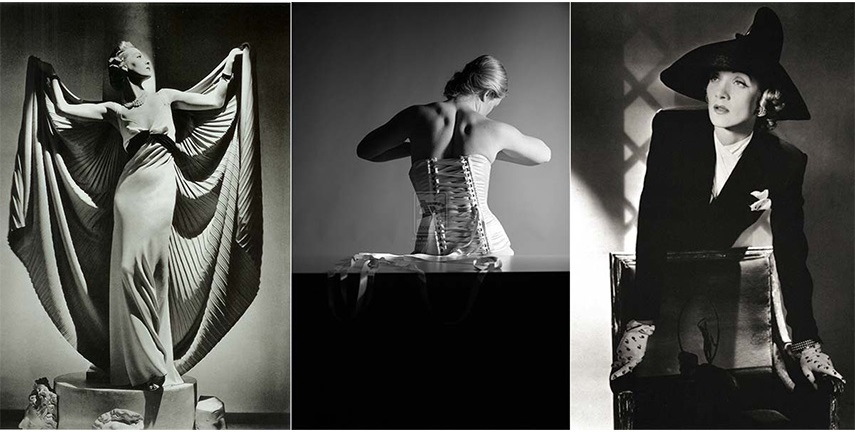 An Eye for Universal Beauty
Although Horst's career is marked by his photos of women and fashion, he has done a variety of photos of interior architecture and still life, including plants and environmental portraits, most likely influenced by his architecture scholarship days. Horst's first lifestyle house and interior photograph came in 1952, and encouraged by Diana Vreeland, he made a number of these and continued making them in the 1980s. In 1983, Barbara Plumb had collected and documented them in a book titled Horst: Interiors. Vogue had also published a book of his interior design photographs in 1965; titled Vogue's Book of Houses, Gardens, People, it displays Horst's images of houses and people who were wealthy and influential at the time, proving his value as an artist.
Proving his value as an artist, Horst also created images of interior design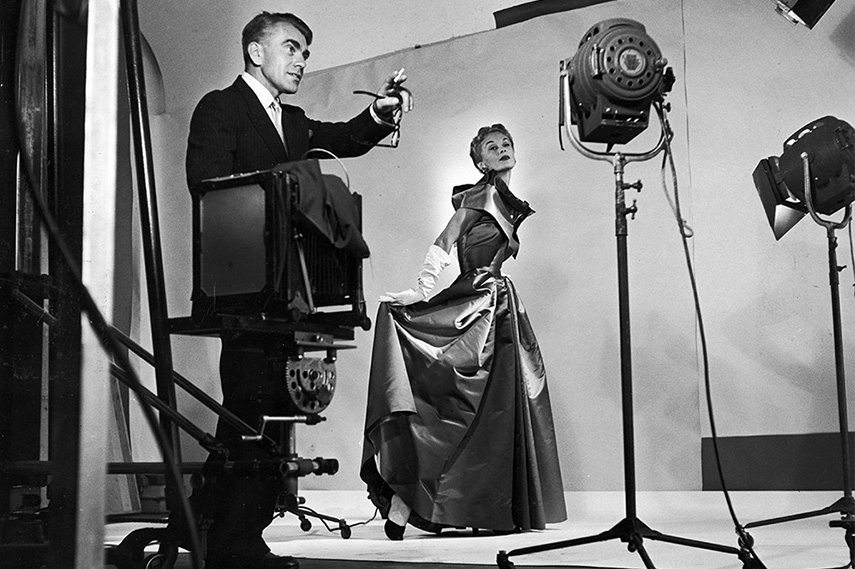 A Royal Photographer
The photographic skills of Horst P. Horst were heard of far and wide, and they were put to the test by many celebrities, even in his early days as a photographer. Horst became famous right after his first exhibition that took place at La Plume d'Or in Paris in 1932; the same year, he was assigned to make a portrait of Bette Davis, seen as one of the greatest actresses in Hollywood history. Fame followed, and within the next two years, he had photographed a dozen of famous personas of the time, including Yvonne Printemps, Lisa Fonssagrives, Princess Natalia Pavlovna Paley, Baron Nicolas de Gunzburg, and others. His portraiture drew the eye of the United States President, and in 1945 Horst had the pleasure of photographing Harry S. Truman with whom he became friends, and has thus photographed every First Lady in the post-war period.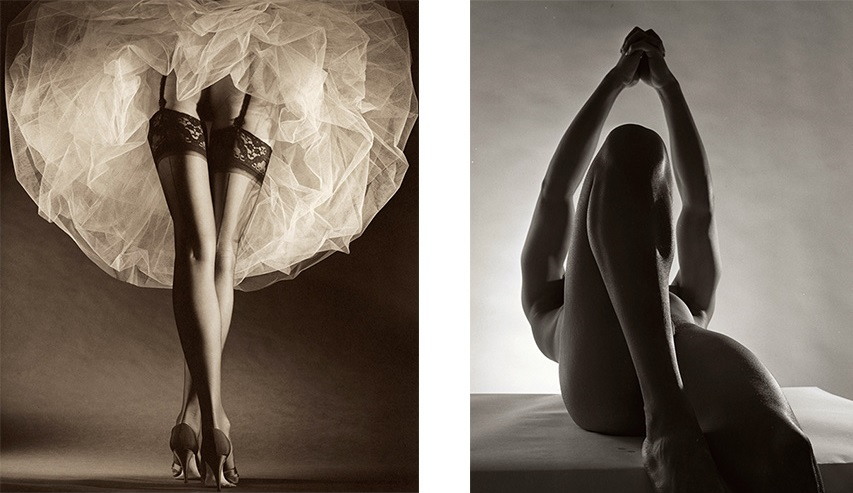 The Legacy of Horst P. Horst
Horst Paul Albert Bohrmann received the United States citizenship in 1943 and has been known as Horst P. Horst ever since. His extensive photographic output never lacked in quality, and the subjects behind his lens always portrayed a certain mystery, elegance and allure. Both his name and his photos evoke prestige and artistic perfection to this day, and the attention he received during his career was well justified. Host managed to portray his subjects so well that his works are today used as a mold not just for photography, but for fashion as well. By capturing the moment truly and completely, Horst P. Horst found his way into the artistic history.
The artist is represented by the Hamiltons Gallery.
Horst died in 1999 aged 93, while at home in Palm Beach Gardens, Florida, USA.
Featured image: Horst P. Horst. Photo credits flashofgold.com
All images used for illustrative purposes only.