Hugh Ford is an Australian artist and illustrator known for his comic-esque paintings depicting faceless subjects best described as innocent and brisk. Ford paints self-contained, self-assured and surreal subjects ranging from carnival characters and magicians to arcade machines and team mascots, using acrylic paint on canvas.
Paintings by Hugh Ford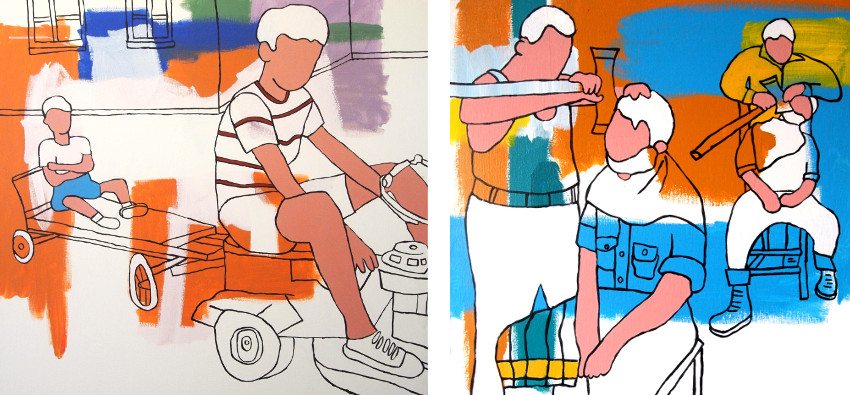 The artist was raised in Ballarat, the state of Victoria, Australia. He moved to the city of Melbourne twenty years ago to complete a Bachelor of Graphic Deisgn at RMIT University. He spent the several years in Victoria's coastal capital designing, drawing, painting and stenciling, as well as creating his own tee-shirt label. In 2004 Ford moved to Sydney where he began creating art on canvas to cover the bare walls of his new apartment. Additionally he rented a gallery in Sydney for two weeks where he curated a show himself to display his work.
Paintings by Hugh Ford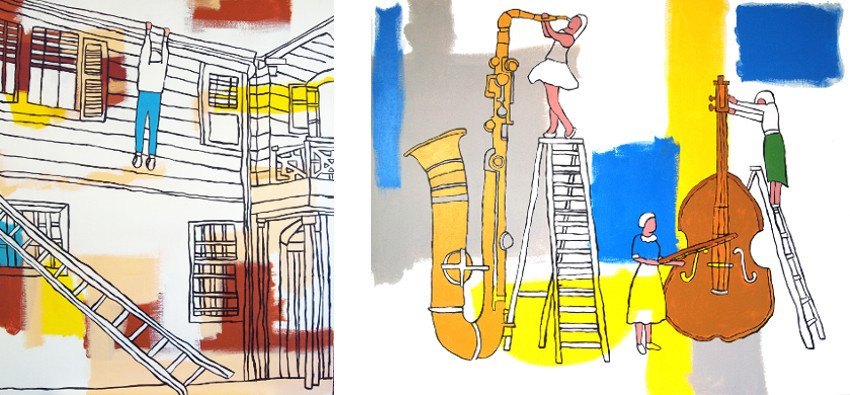 Ford's colourful faceless people have attracted international praise having been featured in various publications, ranging from books, to business and music magazines to interior design annuals and Lonely Planet phrase books.
His first solo show was Magic Cowboy, at blank space gallery in Surry Hills, Sydney in 2003. Hugh also had a successful solo shows at Brunswick Street Gallery, Melbourne in 2007, Iain Dawson Gallery, Sydney, NSW in 2009 and 19 Karen Contemporary Artspace, Gold Coast in 2014. He has participated in collective exhibitions at Gallery Reis, Singapore; The Cat Street Gallery, Hong Kong; Rushcutters Bay Gallery, Rushcutters Bay, Sydney; and Wallspace Gallery, Sydney, NSW, to name a few.
He is represented by 19 Karen Contemporary Artspace in the Gold Coast.
Paintings by Hugh Ford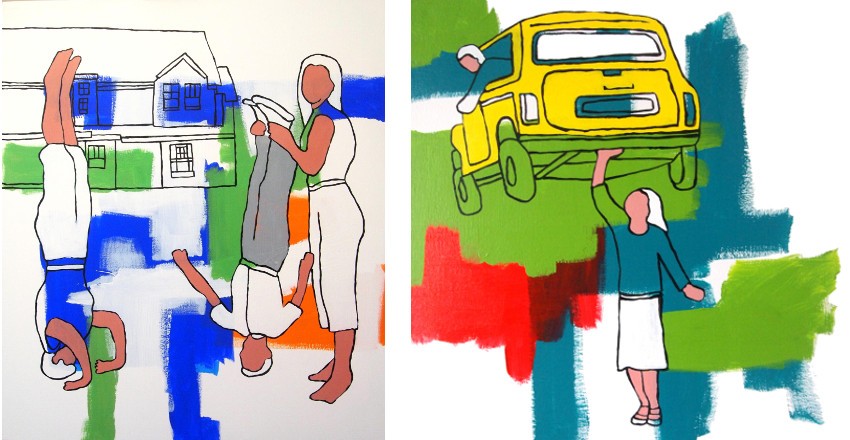 Hugh Ford lives and works in Australia.
Featured image: Hugh Ford - An Unwelcome Serenade (detail), 2014
All images courtesy © the artist and 19 Karen