Hyuro is an Argentinian born urban artist best known for her black and white murals, paintings and drawings, focused on the visual expression.
Hyuro was born in Argentina, but lives in Spain for quite a while now. She used to paint on canvas but then she met Escif – and decided to give street art a try. After a while, there was no turning back, she was seduced by it. However, she continued to produce paintings and drawings as well. The meaning of her artist name HYURO, is actually a mix between her two surnames.
Hyuro's Murals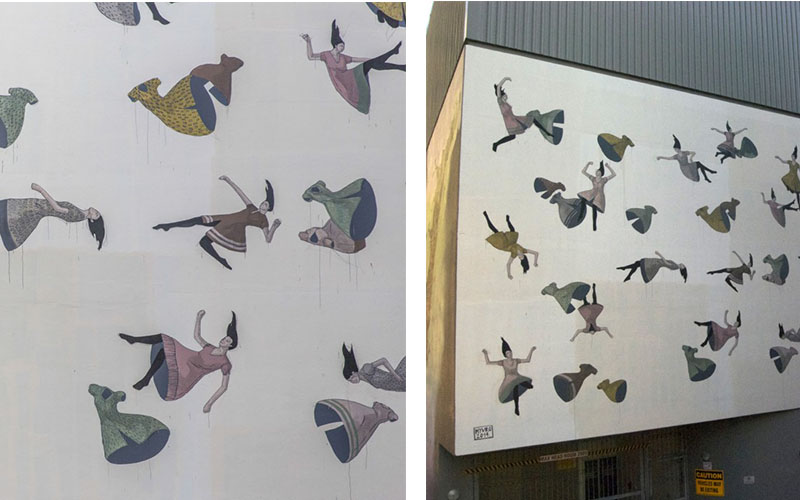 Hyuro managed to create a name in urban art circles by blending politics and surrealist sensibility in dreamlike compositions. The characters she creates are creepy: decapitated figures, dreary women, and animals…
In her works, Hyuro often deals with a series of women, mundane in appearance - within or against nature. Women at the center of her work communicate how her work is intimate, it is almost as if she is using the wall as a mirror.
Women are at the center of her work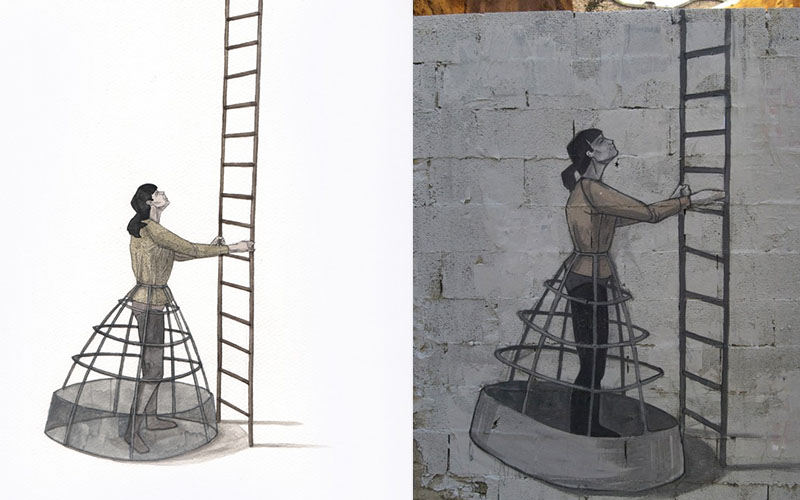 Hyuro's work is influenced by, of course Escif, but also by names like Roa, (for details), Swoon, Blu, Guayasamin, Vhils, Egon Schiele, Dran, Basquiat, Picasso, Klimt, Rothko, and Hundertwasser.
Hyuro lives and works in Valencia, Spain.
All images copyright © the artist