Ian Ferguson, also known as Hydeon, is an American contemporary graphic artist, print maker, designer and musician. Ferguson was born in 1985 in National City in California, but grew up in San Diego, California. He attended the Art Institute of California in San Diego, where he earned his degree in graphic design in 2006. In 2014 he moved to New York, after spending some time living and working in Seattle and Chicago.
Hydeon's Artworks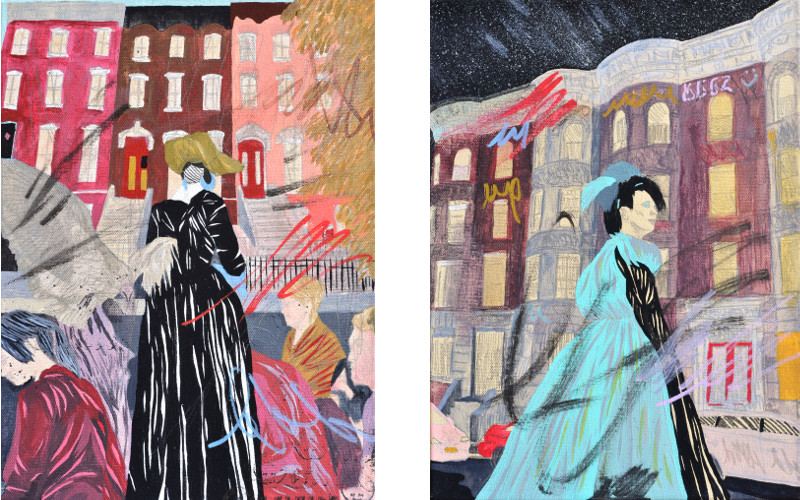 His works range from small pen and graphite illustrative works to large painted installations, created with the use of cheap and free materials, such as ball point pens, found pencils, giant paint pens, recycled art, wood panels and acrylic paint. He is influenced by Americana folk art, fine art, post street-art and some elements of graphic design. Ferguson draws inspiration from cities and their architecture, society, metaphysical wonders, wilderness and weather.
Hydeon's Artworks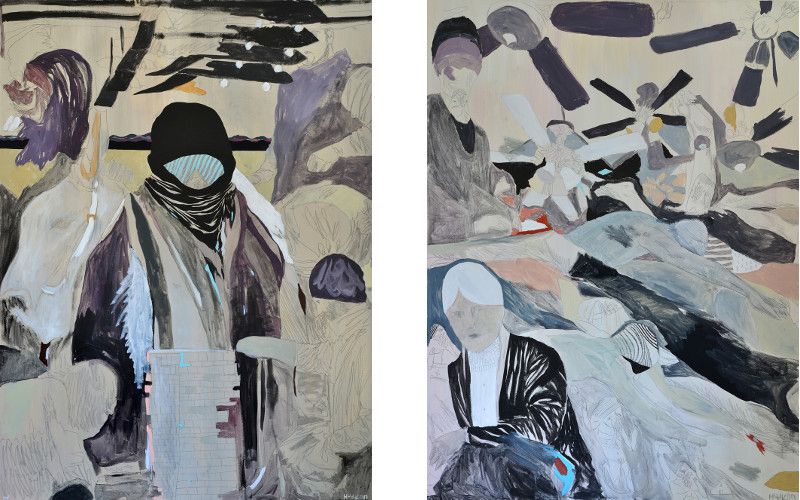 The artist has exhibited in numerous cities in the United States, such as Los Angeles, Seattle, Portland, Chicago and Oakland. He is the Founder and Art Director of BARO Records, a Chicago based DIY record label, launched at the end of 2009. Calidonia County is the name under which he releases solo music. He contributed many remarkable posters to Anticon Records and created various music festival posters, such as Hollow Earth Radio's 2008 Magma Fest poster and The 2008 Tacoma, WA Squeak and Squawk Festival Poster.
Hydeon's at Vertical Gallery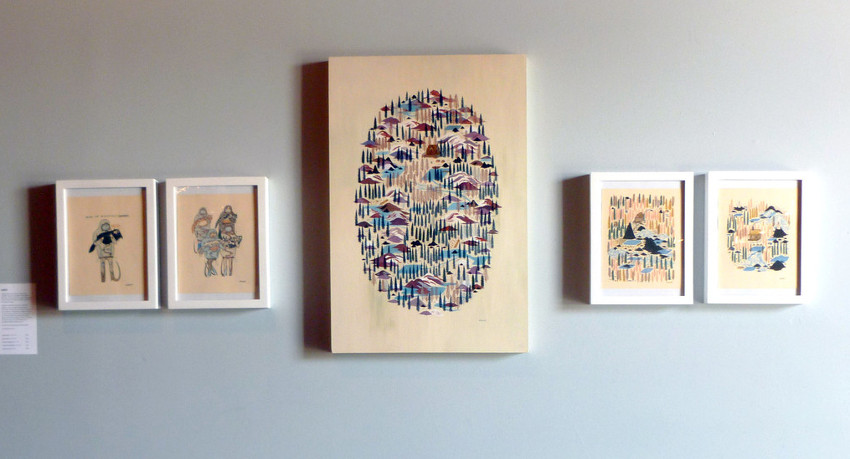 Ferguson is represented by Vertical Gallery in Chicago.
Ian Ferguson lives and works in Brooklyn, New York.
All images copyright © the artist