Ian Kimmerly is an American artist based in San Francisco, California, known predominantly for his paintings which explore the evolving notions of memory, personal experience and self in the digital age.
Art by Ian Kimmerly
Ian Kimmerly studied at London School of Economics, London, England and at the Academy of Fine Arts and Design, Bratislava, Slovakia. He received his BFA from University of Michigan, Ann Arbor, MI, in 2002, and his MFA from University of Arizona, Tucson, AZ, in 2005. Since 2013, Kimmerly works as instructor of Drawing and Painting at City College of San Francisco. Inspiration comes from old photographs, videos and similar references. The goal is to show how technology has influences the world, to undercover how people communicate between each other, how we create memories in modern days. That will ultimately lead to better understanding of the world we live in.
Art by Ian Kimmerly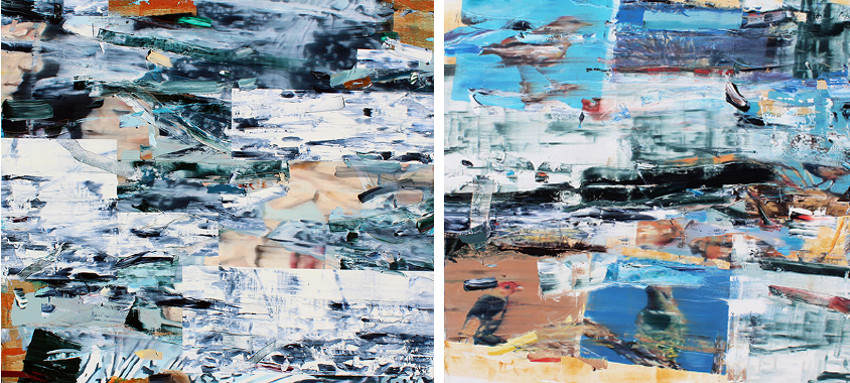 The painting are blurred to show how difficult is to express yourself in a way that everyone understand, that personal memories are not so shareable as we all think they may be. The artist wants to find out do we remember some details of our lives simply because someone took a picture or made a video, or if we would indeed remember without the aid of the technology. Passing of time undeniably distorts experiences, and delicate balance between abstraction and figurative helps the artist in capturing the processes of remembering and forgetting in the same artworks.
Art by Ian Kimmerly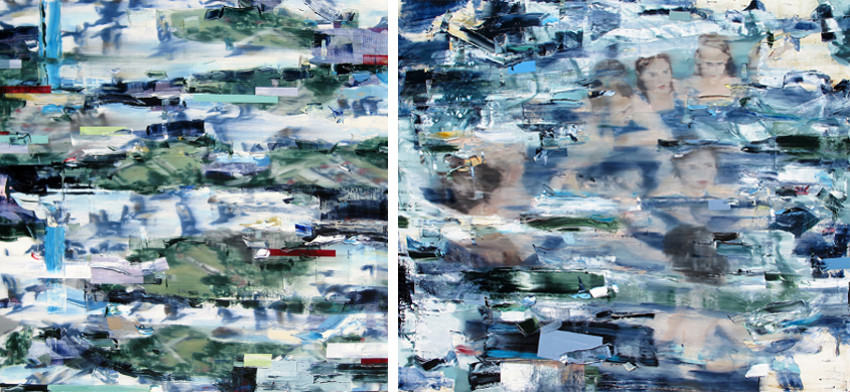 He is represented by Dolby Chadwick Gallery in San Francisco, USA.
Ian Kimmerly lives and works in San Francisco.
All images courtesy of the artist.