Creating bodies in movement, balanced or frozen in space, Idan Zareski's sculpture introduce the viewer to the Bigfoot family. His impressive pieces with oversized feet symbolize the roots of the past, such an anchor that binds us to the land and unite people regardless of race or their origins. The main one is an African who as a passive observer indicates the futility of human conflict and calls for the unification of people. The Bigfoot is the messenger who spreads the awareness idea of the cultural differences in a peaceful way with the purpose to educate future generations through art.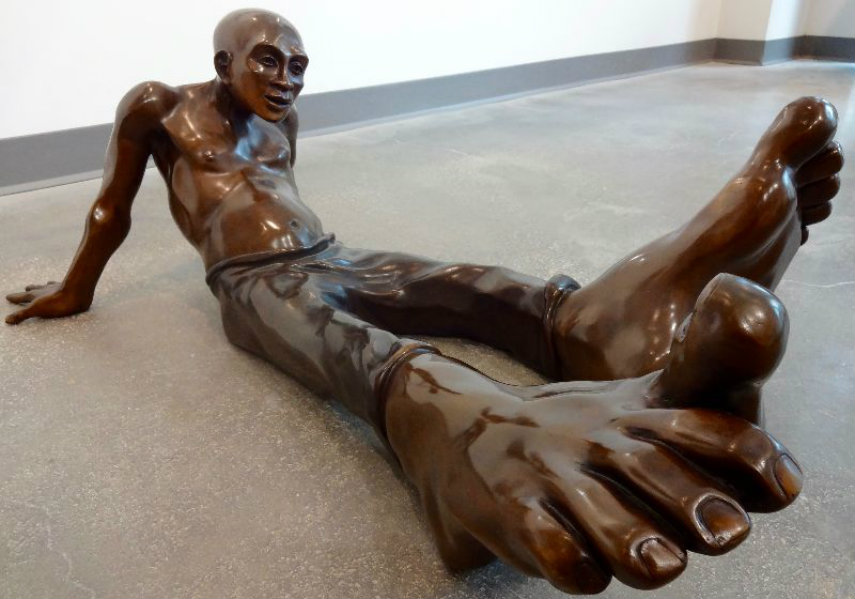 Life Without Permanent Residence
Born in Haifa, Israel, Zareski is a French citizen whit no permanent residence. He lived in many countries and traveled worldwide experiencing the life of multiple cultures and races that influenced his work on a fundamental level. A self-taught artist, he never attended art school or any course. He accepted his own talent as a blessing and above all, a need that he could not resist. Spending his childhood in Africa, and later during his various trips, Zareski had a chance to be nourished by different images that his talent and skillful hands convert into the art pieces. Drawing inspiration from the memories, his creations represent his vision of man that originates from the same Earth as he is.
Zareski draws his inspiration from the memories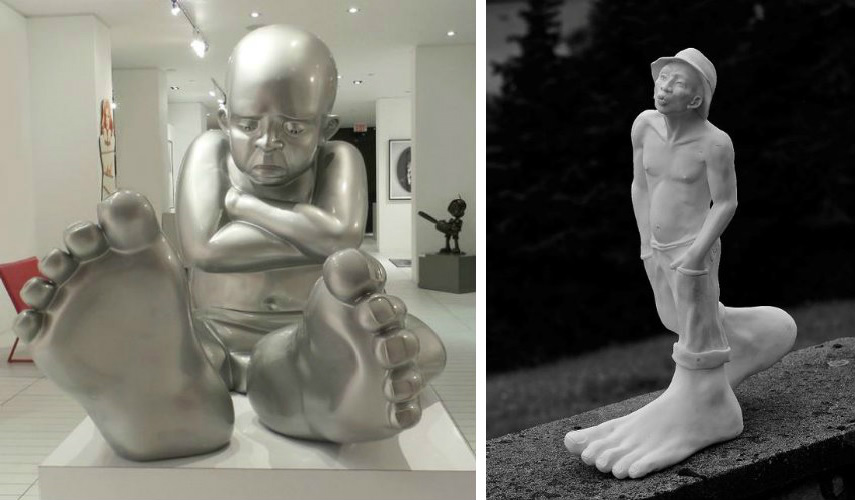 The Big Foot Family
Zareski's creative spirit is materialized in clay, water and fire, as a preparation for bronze and resin. His sculpture varies in dimensions – from the small ones, about 30 inches high, to the supernatural size 185 x 101 x 71 inches, such as Big Foot Giant that took a journey around the world spreading his peaceful message about human uniqueness, visiting Costa Rica, Monaco, Colombia, USA, Switzerland, Italy and France. The other members of his Bigfoot family are Baby Foot, Lady Foot, Grandpa and Grandma Foot, Long and Mini Foot. Possessing peculiar characteristics, each one still carries the common symbolism – the big feet that connect to the roots and represent the attachment to the same planet.
Each of his sculptures carries the common symbolism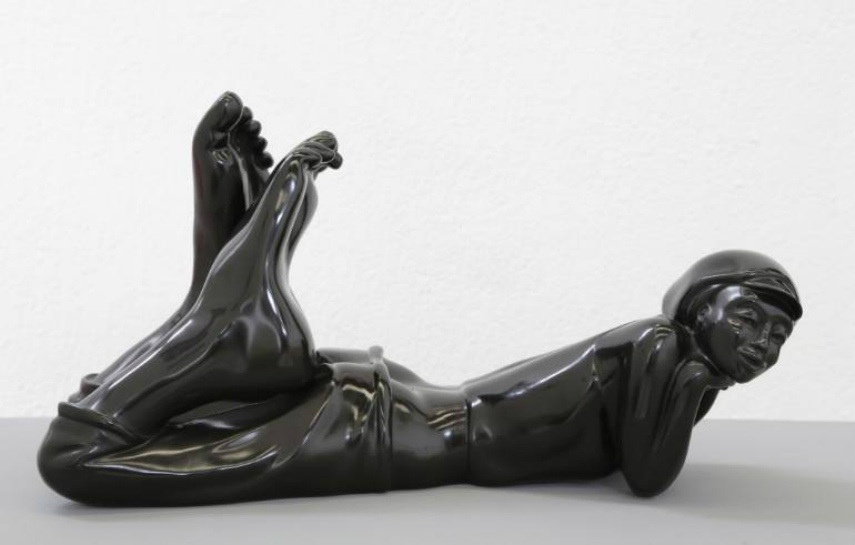 Following the Instincts
Transforming the human anatomy and changing the color of his sculptures, Zareski emphasizes the idea of differences denial and unity among the human race. His technique is very simple; he doesn't plan or sketch anything. Instead, he follows his emotions and instincts, shaping most of his pieces for the less than one hour. Believing in his hands, Zareski let them discover unfamiliar and express themselves freely. He considers the extract and transmits of the emotion as a crucial moment that determines his work.
The artist is represented by Markovitz Fine Art Gallery, Miami.
Idan Zareski currently lives and works in Costa Rica.
Featured image: Idan Zareski - Artist in front of his sculpture, photo via miamibeachbotanicalgarden.blogspot.com
All images courtesy of the Markowicz Fine Art Gallery