Igor Mitoraj was a famous Polish sculptor who drew inspiration from the concept of broken beauty. His pieces, similar to the works of the old Roman and Greek culture, are fragmented, with a certain postmodern feel. They make us think about the damage inflicted on the antique statues by the passing of time. His works are prevalently large-scale and made in marble, terracotta or bronze. Mitoraj's sculptures have the greatest impact when combined with a certain setting - the artist was particularly fond of the Meditteranean landscapes.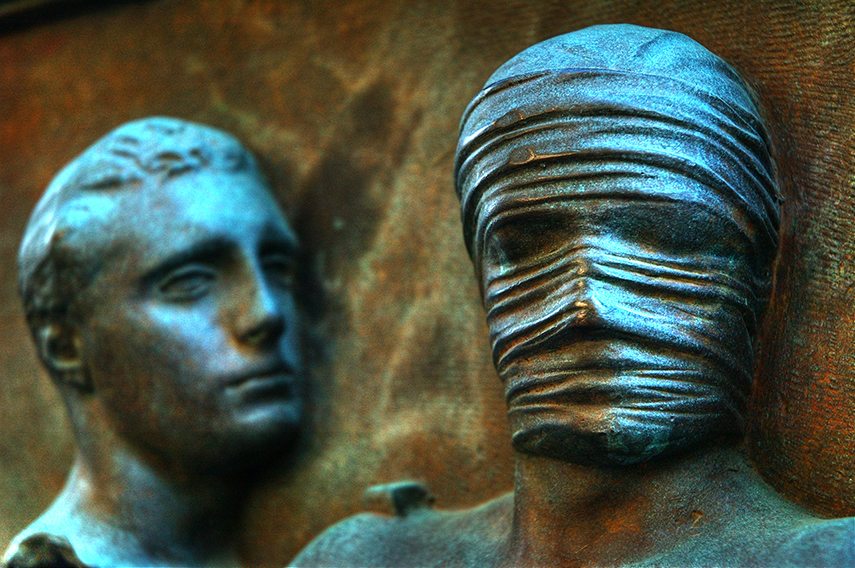 Between Germany, Poland and France
Igor Mitoraj was born in the mid-40s in Oederan, Germany. In 1963, he moved from Germany to Poland and enrolled at the Krakow Academy of Fine Arts, where he studied painting and was tutored by Tadeusz Kantor, the famous Polish painter. Mitoraj had his first solo exhibition in Krakow in 1967, just a year before he moved to Paris to continue his education in fine arts. I started with painting but I felt a constant need for the third dimension, the artist claimed in one of his interviews. He was an adventurous soul and he traveled to exotic places whenever he had a chance to do so. During the early 70, when he visited Mexico, he became impressed by Latin American art, particularly their huge, epic statues. They were beautiful and foreboding at the same time and after the artist had returned to Paris in 1974, he started creating sculptural pieces which he exhibited at Gallery La Hune. The exhibition was a great success and it encouraged Mitoraj to seriously pursue the medium of sculpture.
Mitoraj has moved from Krakow to Paris to continue his education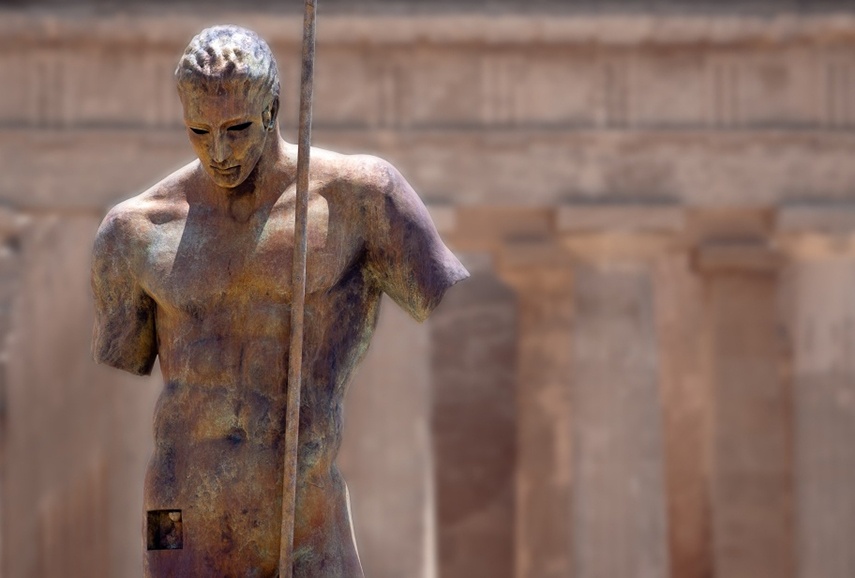 Infusing Postmodernism Into Classical Work
Mitoraj was initially working with terracotta and bronze but after his trip to Italy in 1979, he started uusing marble as his primary medium. In 1983, seduced by the charms of Italy and especially Rome, he set up his studio in Pietrasanta. Mitoraj's sculptural style is based on the classical tradition and focused on the well-modelled torso. However, his pieces are not entirely inspired by the classical Roman and Greek tradition – he introduced an interesting post-modern twist into his pieces. They have truncated limbs, which emphasize the damage sustained by the majority of antique pieces. Mitoraj was extremely gifted when it comes to finding a right anatomical part in order to make a decisive visual statement. I feel that a piece of arm or a leg speak far more strongly than a whole body, the artist said. However, the reason why his works are fragmented or seem damaged is not only to mimic the ravages of time – the artist also underlines that the modern times we're living in inflict a strong damage on human soul, because of the isolation and the lack of basic human contact. Some of his sculptures are blindfolded, which is a great metaphor for our isolation and loneliness.
Mitoraj's pieces have truncated limbs, which symbolizes the damage sustained by the antique works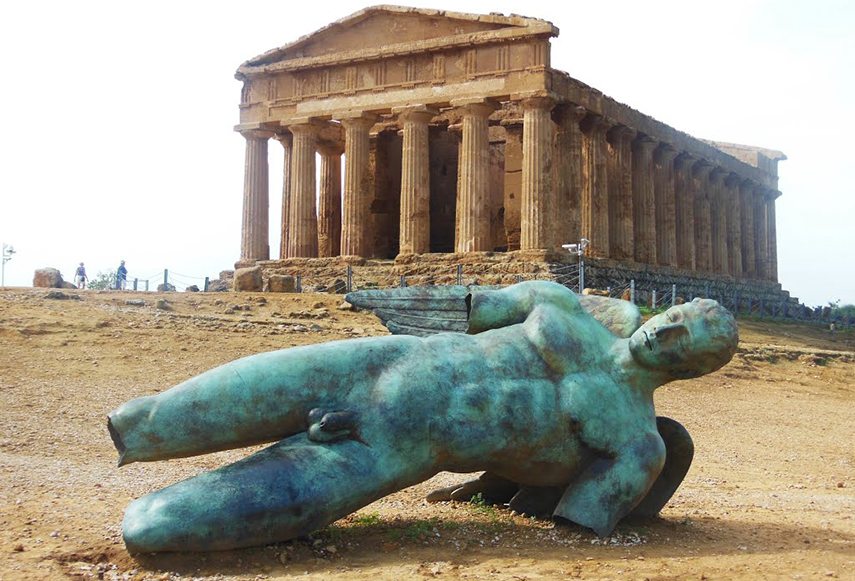 Mitoraj's Important Projects and Commissions
Mitoraj was an extremely busy and prolific artist – in addition to his exhibitions, he worked on many commissions, especially in Italy and Poland. He was invited to the 42nd Venice Art Biennale in 1986, and during the 1980s and 1990s he had many solo and group shows throughout Europe and America. The solemnity of his pieces fits well within various religious environments and he was commissioned to create bronze doors at the Basilica of Santa Maria degli Angeli in Rome, in 2006, and also at the Maria Boska Laskawa Church in Warsaw, in 2009. Mitoraj's works are now the part of the prestigious gallery, museum and private collections, such as Coca-Cola Foundation in Atlanta , Hirshhorn Museum in Washington, DC and the Yorkshire Sculpture Park in Wakefield. The artist has won the Golden Medal for Merit to Culture in 2005 and the Commander's Cross of the Order of Polonia Restituta in 2012. He died in Paris, France, in October 2014.
Mitoraj has worked on many commissions, especially in Italy and Poland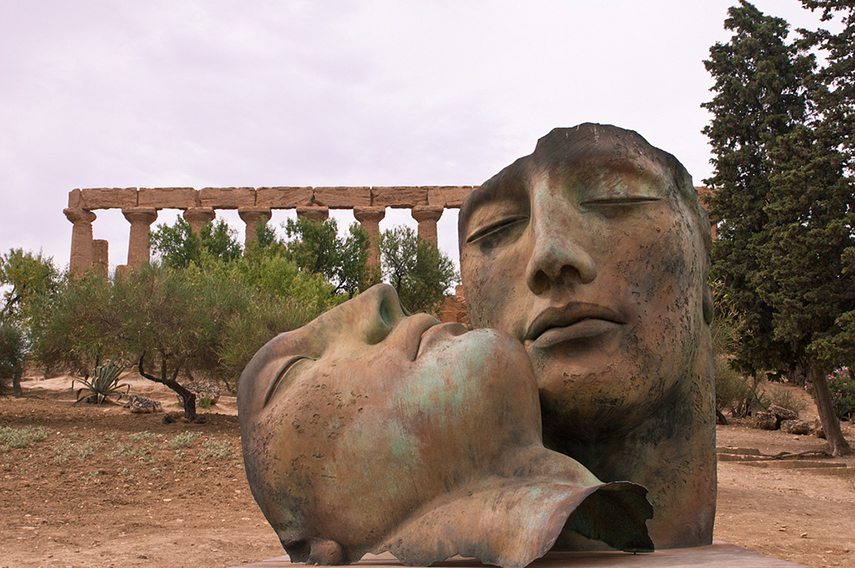 Perfection of Broken Beauty
Mitoraj was deeply dedicated to his work and he continued to exhibit until the very end of his life. The concept of broken beauty was his lifetime muse, the very center of his entire artistic world. My work is an example of this dichotomy: mesmerizing perfection attached to corrupted imperfection, Mitoraj has cleverly described the bottom line of his creative processes. His work contains a unique nostalgic appeal that managed to bring together the rigorous antique tradition and the dark decay of postmodernism.
Igor Mitoraj lived and worked between Poland, Italy and France.
Featured image: The artist's portrait - image via polityka.pl
All other images via flickr.com