Challenging melancholy of Igor Oleinikov's large scale works depicts figures of the isolated individuals whose external world is the expression of their inner state. His works clearly reflect the main characteristic of painting itself, the paradox of bringing about what it is not. The static piece of canvas needs the viewer to fill the gaps between the artist's emotion and their own imagination that emphasizes the fact that painting contains more than it is visible on the first glance. Oleinikov deals with the presence of the artist, questioning the professional claim which excuses his position as unapproachable.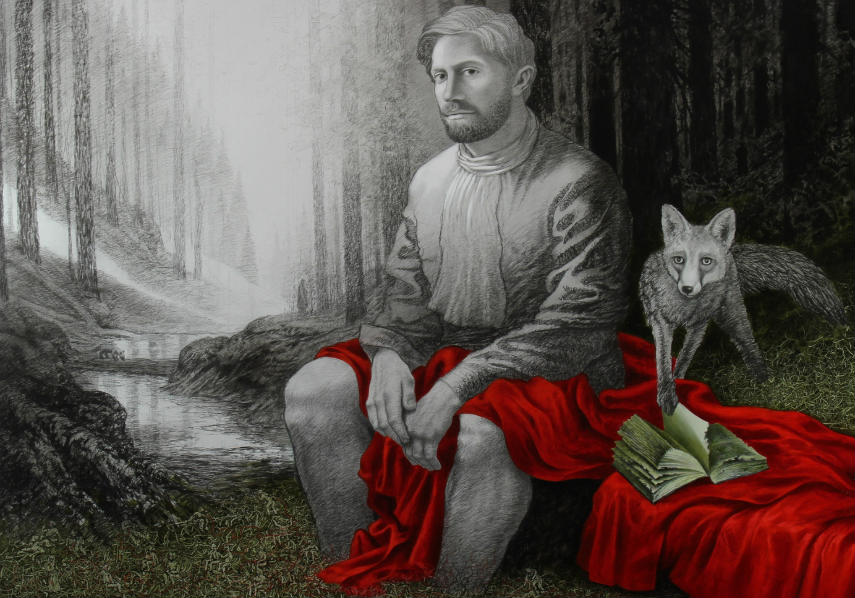 From Russia to Germany
Oleinikov was born in 1968, in Krasnodar, South Russia. After he finished The Art School in his birth town, he worked as agitprop painter in leather fabric in Smirnov. He has actively exhibited his work since 90's in Krasnodar, Moscow and St. Petersburg. He moved to Moscow and later to Berlin where he started his studies at the Art Academy of Karlsruhe in the class of Meuser. In 1999, he has continued his education at Dusseldorf Art Academy, where he studied under Jorg Immendorff. In 2003, Oleinikov earned his master degree.
Oleinikov worked as agitprop painter in leather fabric in Smirnov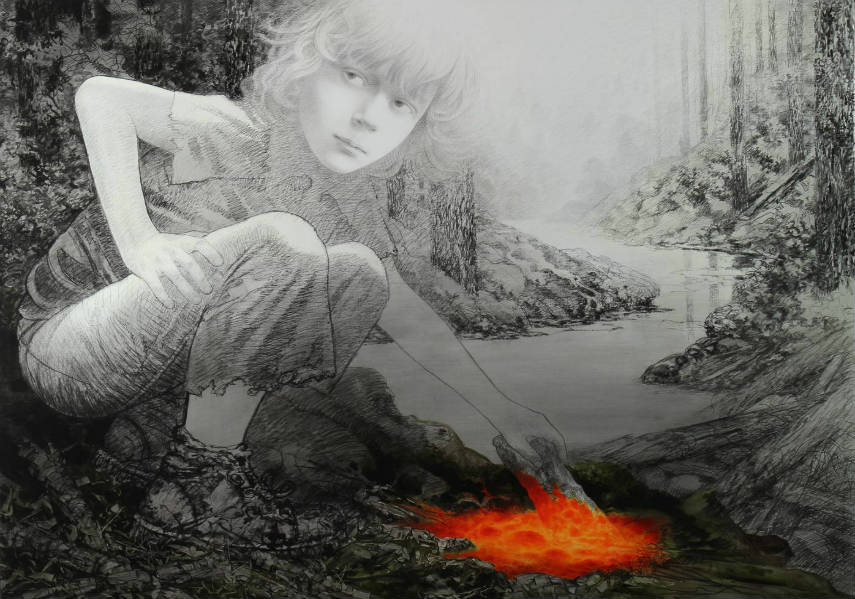 Searching the Meaning of Life
The characteristic of his work is the ominous silence and morbid life of depicted persons. Still, the necessary dynamic is accomplished between outer calm and inner virility trough a technique that involves interlace of brush, chalk and pen applied together with oil paint, pastels, crayon and pencil. In this play of painting and drawing, delusive shapes are hidden behind the network of lines and reveal only upon closer inspection. Oleinikov's fictive and always autobiographical characters are lonesome fighters in a quest for the meaning of life. Far from the crowds and everyday life, they wonder between the worlds.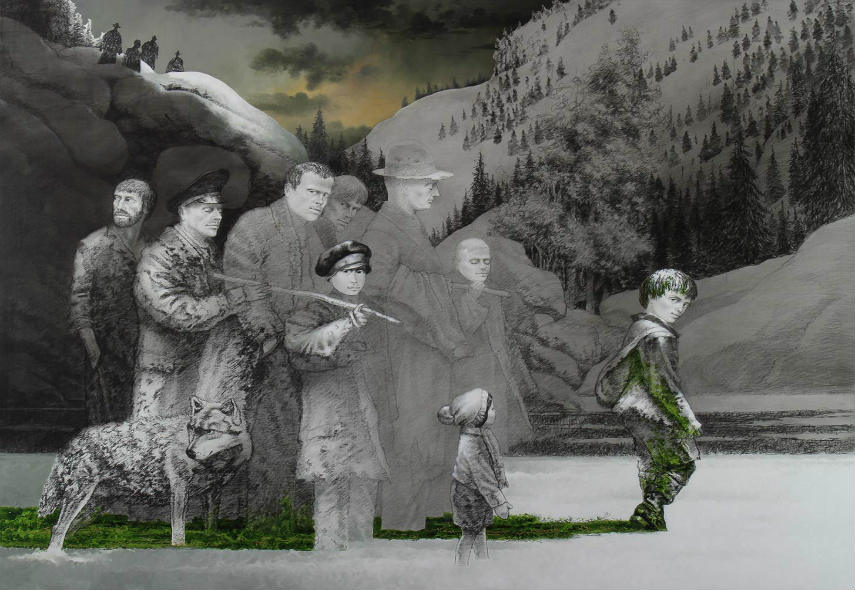 The Hidden Truth
In a distinctive way, Oleinkov's paintings represent a perfect sublimation of self-analysis and understanding of reality. The are no directly readable pictorial story, but it becomes visible through the viewer's existential exploration. Insisting on one's contemplation in front of the painting, the essence, hidden with chiaroscuro contrasts, looms part by part revealing the truth. Oleinkov visualization creates the world of their own, recognizable by melancholic poetry and subtitle mood from literary works of Anton Chekhov.
Igor Oleinikov lives and works in Berlin.
The artist is represented by Galerie Hegemann, Munich.
Featured image: Igor Oleinikov - Portrait, Image © Ludwig Rauch
All images © artist