Ilk is a French contemporary artist born in 1993. He is known for his eclecticism that includes illustrations, graffiti and graphic design.
Artwork by Ilk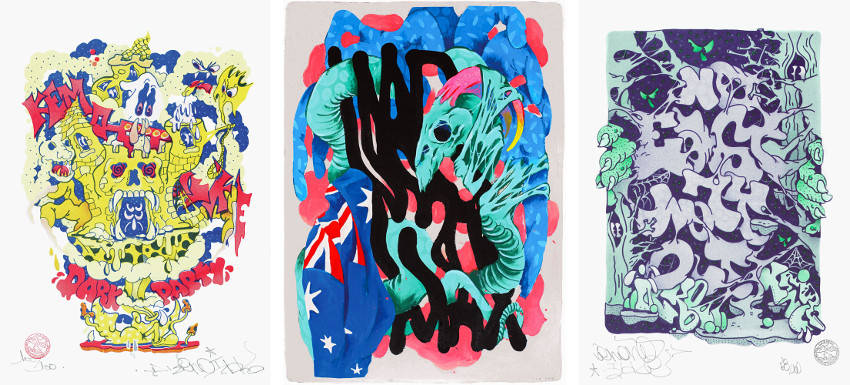 Discovered graffiti at 16, Ilk grew up in suburbs and around many different cultures which helped developing real eclecticism. He learned about Metal music at 10, played with film cameras at 11, and started playing with Magic cards at 12, so there was some sort of battle between geek culture and street culture. Music inspired his first drawings. Journey in the area of graffiti was unplanned, it just happened. At one night he came across a graffiti artist, and stayed to speak with him, so in the next night he went out and did the same thing.
Artwork by Ilk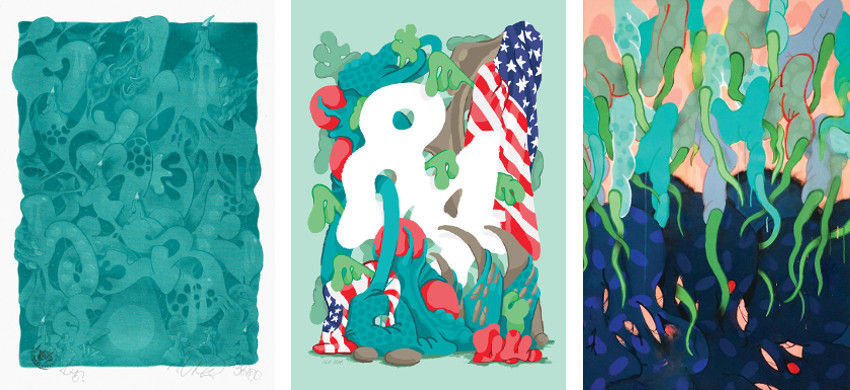 Ilk's style can be described as a mixture of all the stuff he likes, graphic design, typography, old cartoons, horror movies, geek culture, 70s and 80s New York City graffiti. The artist feels conformable when he makes things dirty, when things are alive, and the graffiti gives him just that. Asked to sum them up, he said: "Good times, friends, dirty hands." What more can a man want in from a life?
He is represented by Kolly Gallery in Zurich, Switzerland.
Ilk lives and works in Paris, France.
All images courtesy of the artist.