Ilona Szalay is a Lebanese artist, born in Beirut in 1975. She left Lebanon when she was a baby. Ilona is known for her oil and resin paintings which explore the themes of dominance, control, submission, violence and vulnerability. The artist explores our impulses to destroy and create in her ambivalent images. She also creates video art, using stop motion animation.
Szalay attended Oxford University in Oxford from 1994 to 1997, where she earned her BA degree in English Literature. Later, she went to Byam Shaw School of Art in London, where she obtained her MA in Fine Art in 2002.
The art of Ilona Szalay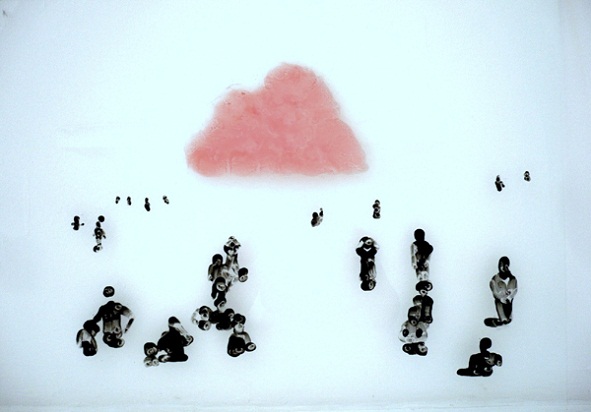 Ilona exhibited her works in a number of galleries both in the United Kingdom and internationally, in Italy, Switzerland and the United States. In London, her art was displayed at galleries such as the Royal Academy, Transition, Rebecca Hossack, Art 14 and Whitfield Fine Art.
The artist was awarded the Italian art prize ORA in 2013. She was also one of six finalists for the Threadneedle Prize, a prestigious contemporary prize in the United Kingdom. In addition to that she was selected for the Barbican Arts Open Exhibition and the Royal Academy Summer Exhibition 2014 in London. In 2014, Ilona Szalay was named one of the fourteen worldwide artist to invest in, by head curator of Saatchi Art Rebecca Wilson.
Oil on glass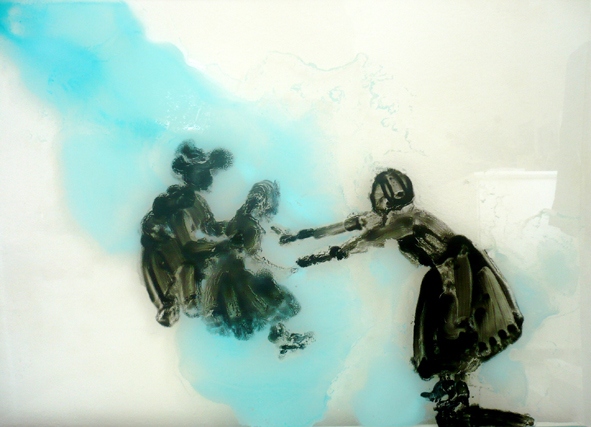 Her artwork was featured in numerous publications, such as The Independent, Dazed and Confused, The Times and Wall Street International.
She is represented by Arusha Gallery in Edinburgh, United Kingdom.
Ilona Szalay lives and works in London, United Kingdom
All images copyright © the artist