The explorations of intense relations between different pictorial elements occupied Imi Knoebel greatly and made him one of the burgeoning European abstract artists of the post-war period. The lessons learned from the avant-garde helped him a lot in finding the perfect balance in perusing his own vision. Nevertheless, Knoebel extends reduction principles in a different or extended manner; the forms are not being only simplified for aesthetic order, rather they become tools for implementation of the mental order. Highly conceptual works reveal the artists' apparent need for contemplation and spiritual comfort and can be perceived as certain modules for transgression.
Artistic Development
Imi Knoebel was born as Klaus Wolf Knoebel in 1940 in Dessau. From 1962–64 he studied at the Darmstadt Werkkunstschule, in a course based on the ideas of the pre-Bauhaus course taught by famous artists Johannes Itten and László Moholy-Nagy. Shortly after Knoebel started attending the Kunstakademie Düsseldorf, in a class run by a Joseph Beuys. Together with Blinky Palermo (with whom he shared a studio), Katharina Sieverding and several others, he grew as an artist and over the course of years has decisively established the notable career.
Imi Knoebel is known for his minimal and purified works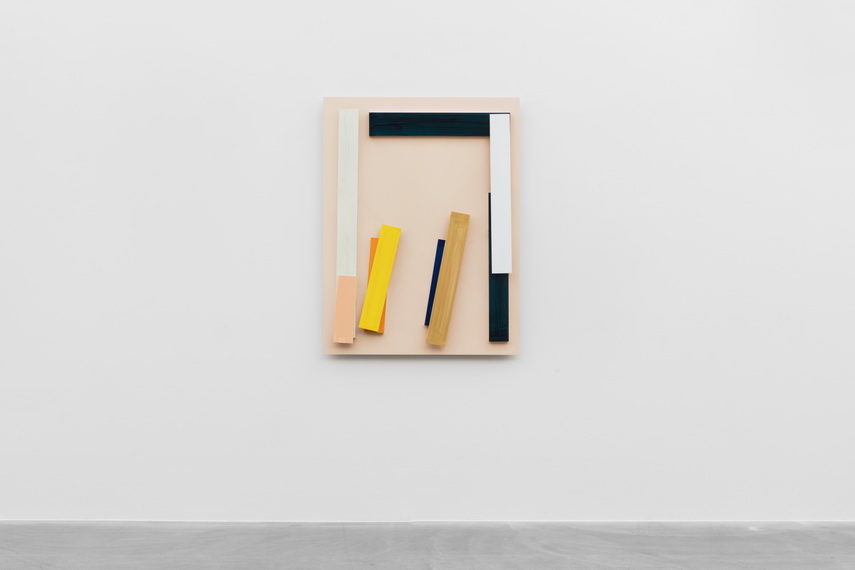 New Take On Abstraction
The artistic agenda of Imi Knoebel is based on the explorations, style and formal reminiscent of the high modernist principles of both Suprematism and the Bauhaus. The artist consistently applied a radical reduction of form from the beginning of his artistic career, starting with linear paintings. The plunge into the abstract was then extended by the color field images, which have formed the core of his work up to this day. By examining the metaphysical aspects of the concepts of time and space, Knoebel focused mostly on the most obvious shape, the square, with which he invoked his first impression of art, the Black Square by Kasimir Malevich.
Radical reduction of forms has been his forte for years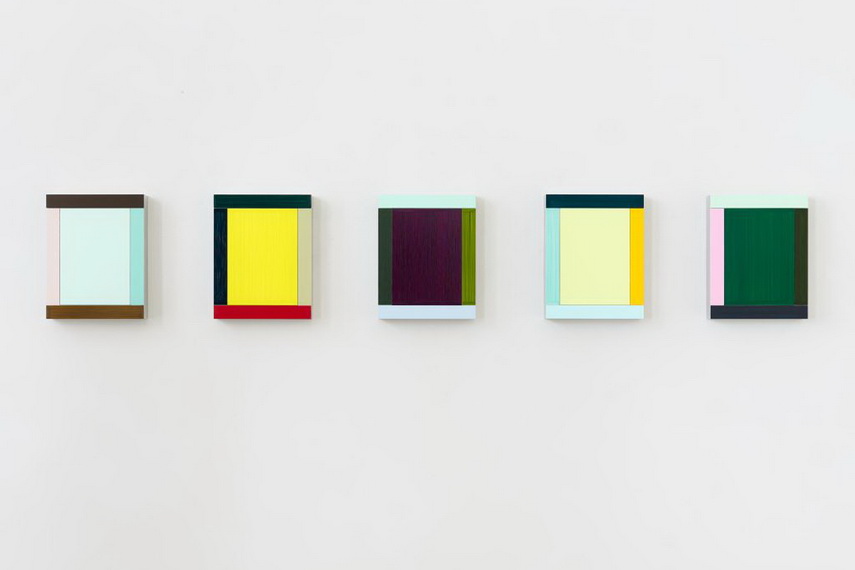 Early Works of Imi Knoebel
In 1968 Knoebel created his first major work, an installation with a variety of geometrical objects called Raum 19, named after classroom No. 19, which Beuys had given to his students at the academy. In the years between 1969 and 1973/75, Knoebel produced first of his large series which were executed on DIN A4 sheets titled Linienbilder. In the mid-1970s on, the artist was dazzled with a gestural use of color on layered plywood boards or metal plates, while from 1975 to date he has been working on overlapping colored rectangles called Mennigebilder ("Red Lead Pictures"). Whereas in his early years his palette was reduced to white, black, and brown, since 1977 he has been producing works with more color.
Dematerialization of painterly medium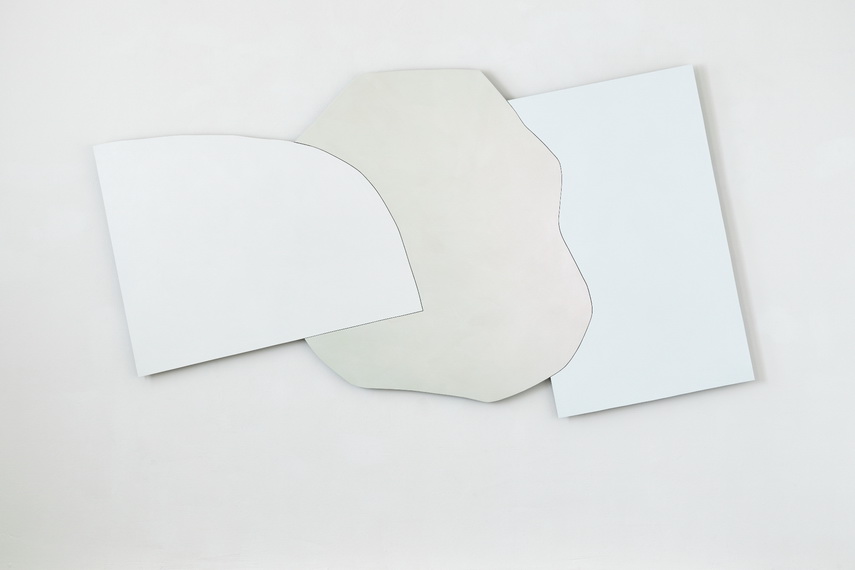 Experimenting with Photography
On the verge of multimedia experimentation back in the 60's, Knoebel was one of the first Beuys students to use photography as an independent artistic medium. For his Innenprojektionen black-and-white photographs, he started using empty slide projections, creating empty squares of light, projected on a wall or in a darkened, closed-off room. Interestingly, some of Knoebel's luminous, disorienting black-and-white photographic works from 1968 are similar to architectural slicings that Gordon Matta-Clark was conducting at that time. Some of the concepts were even expressed through video and are based on these outdoor projections.
Modular constellations in service of demanding concepts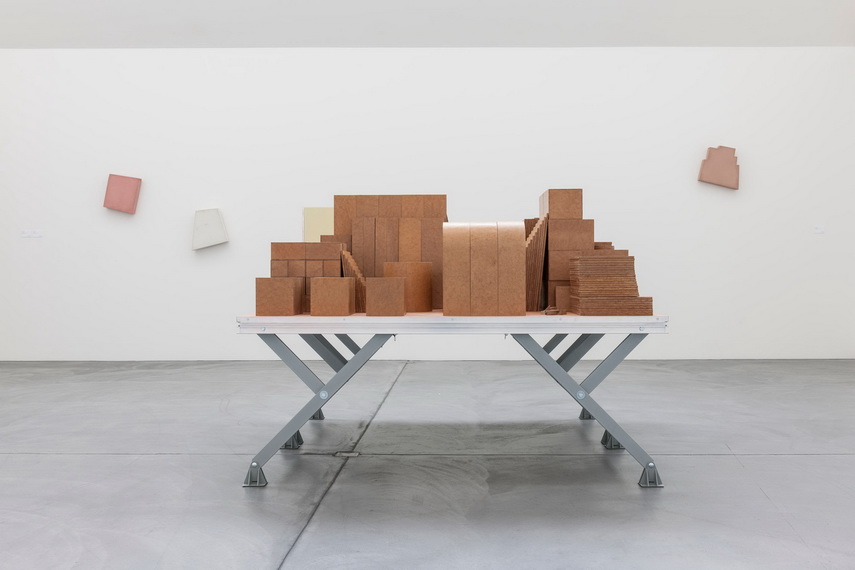 Commissioned Works of Ibi Knoebel
After the death of his friend and colleague Blinky Palermo, the artist produced a series of 24 colorful monochromes as an homage to him. The monumental series, acquired by Dia Art Foundation in the 1970s, was meticulously restored by the artist, who installed the work at Dia Beacon in May 2008, marking its first ever exhibition in North America. In 1997, the German Bundestag commissioned Imi Knoebel to create the four-part installation Rot Gelb Weiß Blau 1-4 for one of its office buildings. In June 2011, the artist realized six stained-glass panes within the apse of the Notre-Dame de Reims Cathedral and refused payment for his participation in the project.
Imi Knoebel embraced the tension between materiality and immateriality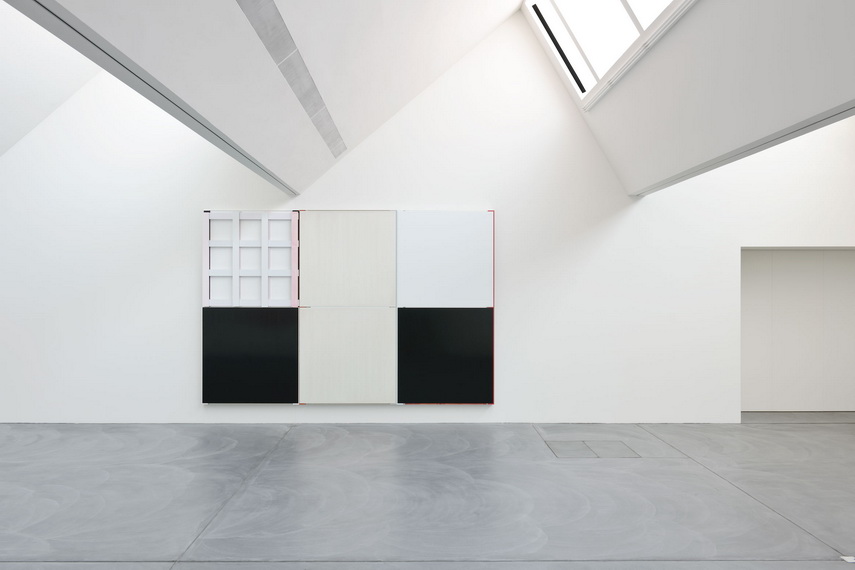 The Notable and Highly Ranked Artistic Practice
The domains of Imi Knoebel's art are of great importance, not only in the purely artistic sense but rather in historical. Over the years the artist has shown his works in various solo and group exhibition, not to mention the large number of pieces held in numerous public collections spanning from The Museum of Modern Art in New York City, over Albertina in Vienna to Malmö Konsthall in Sweden. Although known for his minimalist and abstract works, Imi Knoebel always takes as further, and almost as a prophet introduce us with the most pressing and fundamental questions of painting and the visual arts in general.
The artist is represented by von Bartha in Basel, Switzerland.
Imi Knoebel lives and works in Düsseldorf.
Featured image: Portrait of Imi Knoebel - image courtesy of Andreas Kolarik
Imi Knoebel is at von Bartha, Basel from 14 June to 29 July 2017, www.vonbartha.com