Aleksei Bordusov aka AEC and Vladimir Manzhos aka Waone, better known as Interesni Kazki, are a Ukrainian artist duo best known for their colorful surrealistic large scale murals. Famous for their unusual and imaginative imagery, the wide range of characters, elements and symbols used, bright colors and smooth gradients, their works are now grace walls from India to Mexico, and from Miami to Moscow. After painting around Europe and Russia in the summer, they went on a three month trip to Central America and the US, taking part in different projects and creating more impressive public works.
Interesni Kazki's imaginative imagery and the wide range of characters grace walls from India to Mexico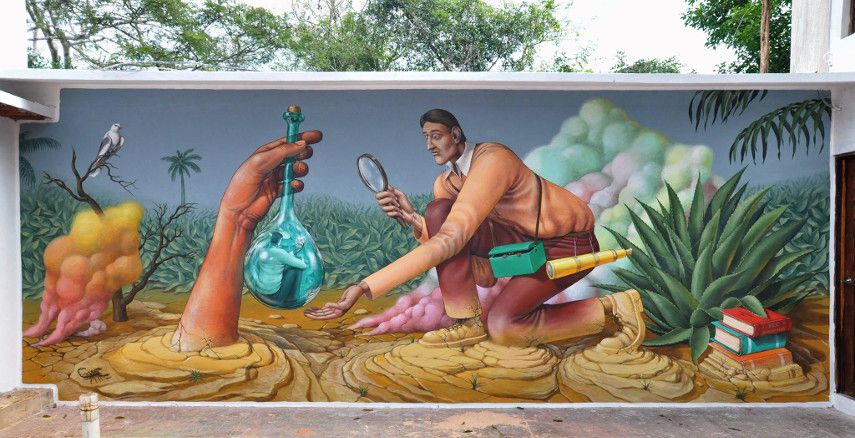 Interesni Kazki: From Commercial Jobs to IK Crew
They've met in 1999 in a gathering of street art and graffiti lovers, and began doing regular graffiti. They also started doing interiors artworks. In order to gather some money for basic paints, they practiced commercial jobs. Doing that, they've gathered enough paint to start doing their own stuff and first one saw the light of the day in 2001. Later they connected with IK crew (Ingenious Kids) and collaborated with them for a while.
They forged their crew name Interesni Kazki in summer 2004 when their style had finally formed. This is how they describe the name: "Interesni (interesting) because everything we have made was interesting first of all for ourselves. Kazki (fairytales) because we've done fairy things. My nickname Waone is my name due to the hip-hop graffiti tradition. It's phonetically similar to an English pronounce of the word ВОВАН- [VAVAN], that is a diminutive form of the Slavic name Vladimir.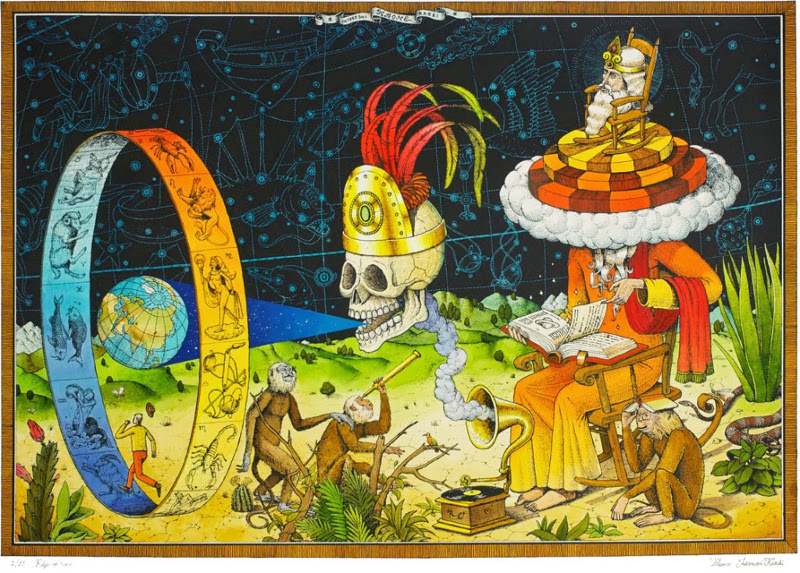 Interesni Kazki and Their Simple Muralism
They think of their work as simple muralism with diverse sources of influence for their work, one of them is the divinity of God and God himself, another one in the pure working process. They complement each other, giving freedom to one another in a creation of the famous murals. Each of them has his own view of life and own philosophy. For one to work separately is the way to search for something different than their collaborative creations. Then, this experience can come in handy because they always have to put something fresh in their collaborations or "it can all collapse", they say.
Both halves of Interesni Kazki - AEC and Waone, have their own view of life and own philosophy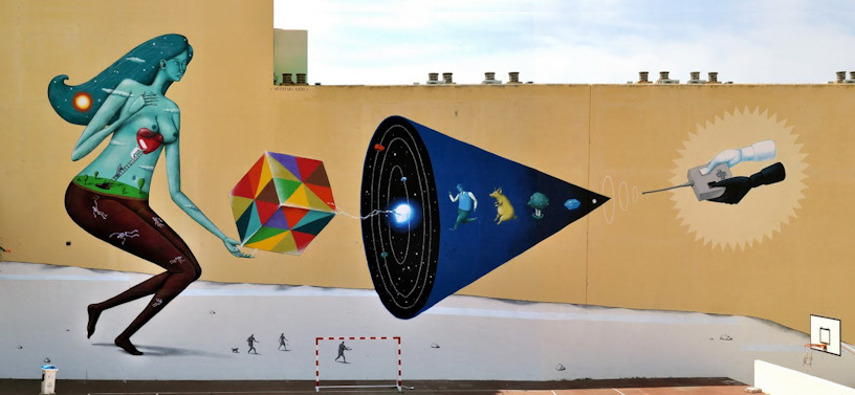 In recent years, their works have been included in the LGZ Festival in Moscow, Art Basel in Miami, Boombarstick Festival in Croatia and FAME Festival in Italy. They have literally traveled around the globe and their mega-murals can be viewed currently in countries as varied as South Africa, Mexico, USA, Russia & Portugal.
Aleksei Bordusov and Vladimir Manzhos live in Kiev, Ukraine.
All images copyright © the artists