Ion Barladeanu's story is one of the most amazing tales modern history has to offer. This Romanian artist in his sixties spent most of his previous years living on the outskirts of society, depending on other men's trash and surviving cold nights behind garbage bins. In his spare time, Ion would create amazing pieces that can be described as a mix of Pop art, Surrealism and Dadaism. Fortunately, his hard life changed radically for the better when these unique collage pieces were discovered in 2009 - these pieces skyrocketed Ion to fame and straight out of his homeless existence.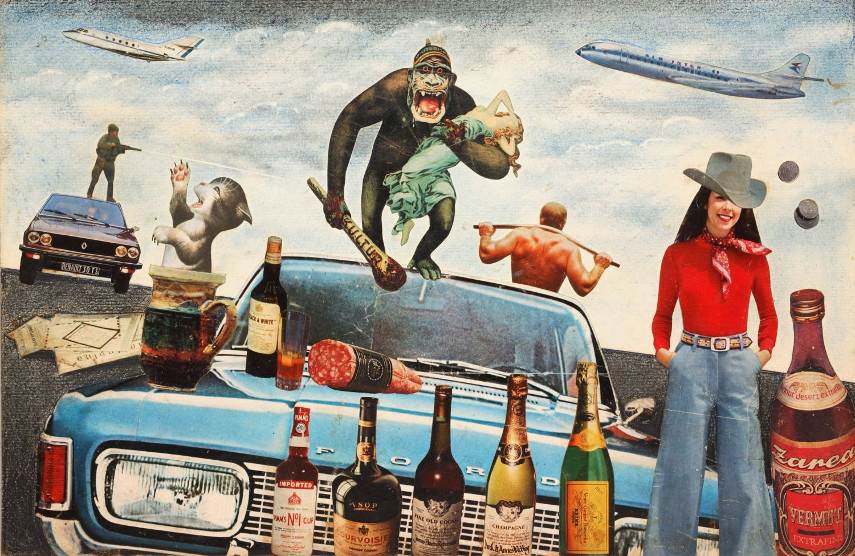 A Tough Past
Barladeanu's tragic tale with a happy ending began in the year of 1946 when he was born in the village of Zapodeni, Romania. He spent first thirty years of his life as a rebel who refused to become what society called an honorable citizen, never accepting to become a part of a socialist labor system. Ultimately, he was forced to work as a gravedigger, a security guard and a saw worker, desperately trying to make ends meet. Caught up in all the anger and desperation of the world he never belonged to, it was only after 1989 that Ion found his true calling when he discovered a hidden talent he had for collage making. Before he became known for his work, Ion presented his prototype collages only to a few trusted friends, never taking his work too seriously and accepting it more as a hobby. This was partially due to his general shy nature, but prior to the year of 1989, much of Ion's topics were quite controversial and not really suitable for stranger's eyes. Up until his remarkable discovery in 2007, he was living in the area where garbage was discarded behind an apartment building and doing small jobs for the people who lived there in order to get food. He kept his art hidden not because of his old fears but because he did not believe anyone would be interested in seeing them. Ironically, nowadays his works are presented in galleries spread across Paris and London[1], placed alongside paintings of Andy Warhol and Marcel Duchamp - this becomes even more incredible when you remember his collages were kept under a garbage bin for most of their existence. Dan Popescu, the curator of Prague's Czech Centre where his works can be seen, explained the hardships of his star: He had only obstacles to doing his art; society was against him, his father, a communist, was against what he was doing, he had no training ... but he still found a way to make his art function for him. Furthermore, Popescu added: It's hard to find an artist who uses art for inner purposes. For him his art was always a way to survive. He poured everything inside his art.
For over sixty years, the artist lived as a homeless man and created his fine collages in complete secrecy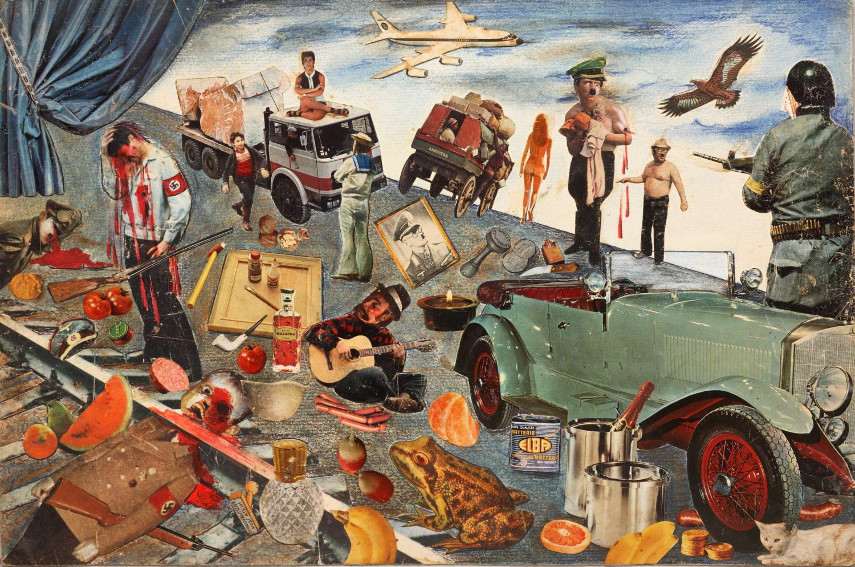 A Bond Born From Hardships
Invigorated by his own discovery, he says he will carry on working regardless from any factors surrounding him. Simply explained, creating art has been fulfilling him ever since he started painting portraits in the late 1970s. Furthermore, collages were the only aspect of his life that kept him going even when Ion found himself on the rock bottom. Explaining his love for the pieces he makes, he stated the following: If I were reincarnated in another life I would still be making collages, and if I could take them to the moon I would.[2]
Ion Barladeanu lives and works in Prague, Czech Republic.
References:
Anonymous, ION BARLADEANU: ART AGAINST ALL ODDS, Czech Centres, 2010
Anonymous, Art world swoons over Romania's homeless genius, The Guardian, 26 February, 2010
Featured image: Ion Barladeanu - Photo of the artist - Image via Georges Medawar
All images used for illustrative purposes only.