The simple yet peculiar exploration of human imagination represents the focal point in the work of Irene Lopez Leon. The enticing use of vivid colors, authentic composing of geometrical pictorial elements and overall futuristic effect are some of the main features of the artist's artistic expression. The works Lopez Leon creates can be perceived like portals for other dimensions, distant worlds or realms; they are timeless, holistic, inductive, symbolic and are playing with temporal and spatial logic. As a matter of fact, the artist is prone to accentuating the kaleidoscope of colors and dimensions in order to achieve the visual effect regardless of the concept.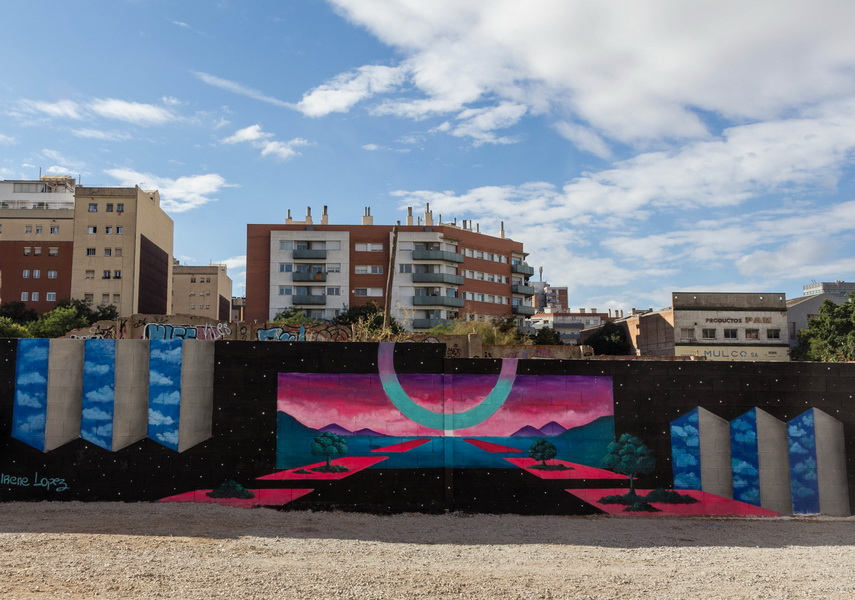 The Artistic Development
Irene Lopez Leon was born in Hospitalet de Llobregat, Barcelona. She started intensively producing art after an experience in Malaysia, where she was painting a youth hostel to earn money in order to continue traveling. As the time passed by Lopez Leon has perfected her craft and her exhibiting activity was rising. The artist explains her work as landscape painting, although it is not related in any case with the natural space.
Distinct approach to colors and geometric forms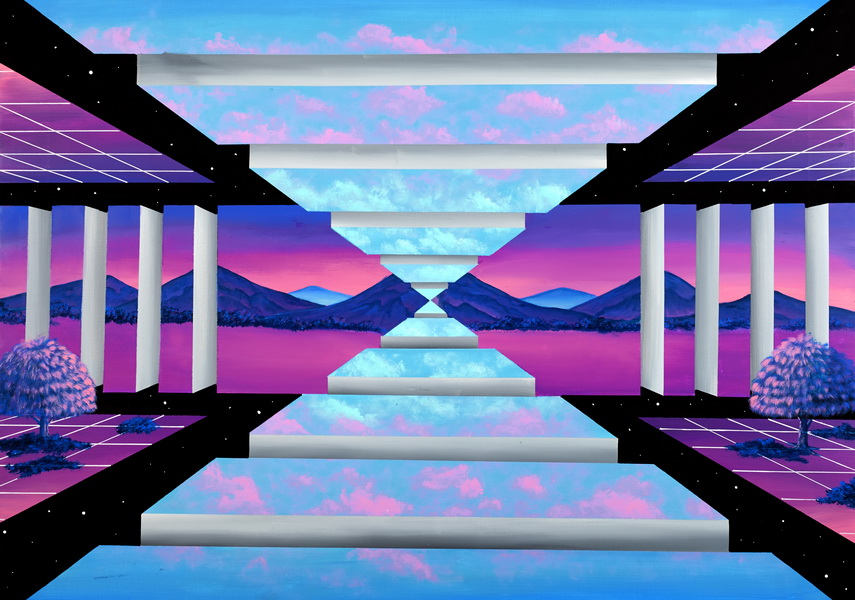 Neon Lights and Geometry
The peculiar and intense aesthetic of Irene Lopez Leon is mostly affected by the 3D spaces and digital technologies. Nevertheless, her influences span from Carl Jung and his study of dream activity, then the famous artist Escher, with his perspectives and imaginary worlds, over Kandinsky with his clear compositions to Alexander Jodorowsky and his theories of the unconscious. Those artists were creating according to their perception and were also theorists, their approach was multidisciplinary since they combined architecture with philosophy, science, mathematics or technology. The works of Irene Lopez Leon are as well reminiscent of the 80's new wave aesthetics suffocated with neon colors and geometry.
The outdoor works are impressive as well as the paintings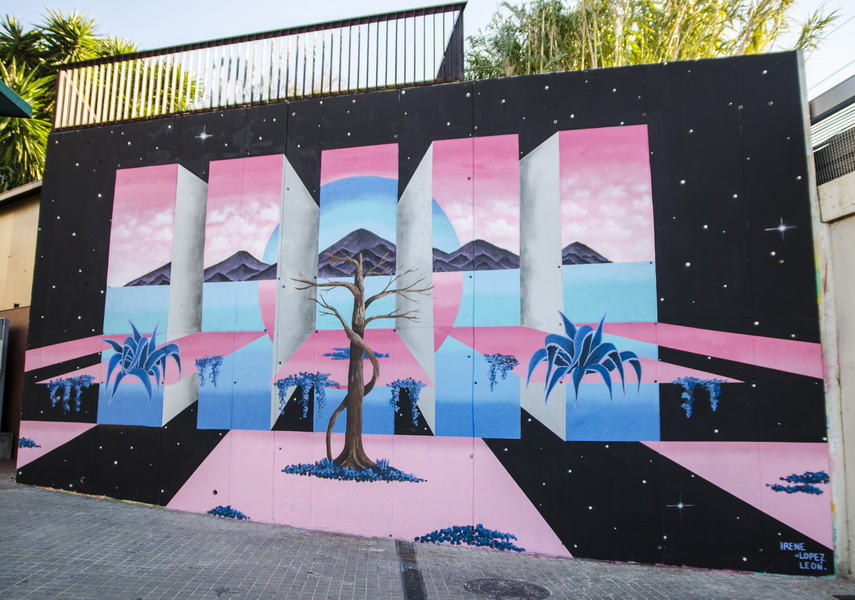 The Matter of Technique
The artist is focused on producing landscapes through geometric, mathematical distortions of perspective. It can be said that the landscapes of Irene Lopez Leon are her interpretation of an altered state of consciousness. Basically, the very process starts from here, so she usually starts by drawing a basic sketch of geometric shapes and easily introduces landscape backgrounds with natural elements included. The finalized compositions often contain manipulated physics and are the timeless and symbolic representations of places between conscious and the unconscious.
A different reality of a deep and mystical conception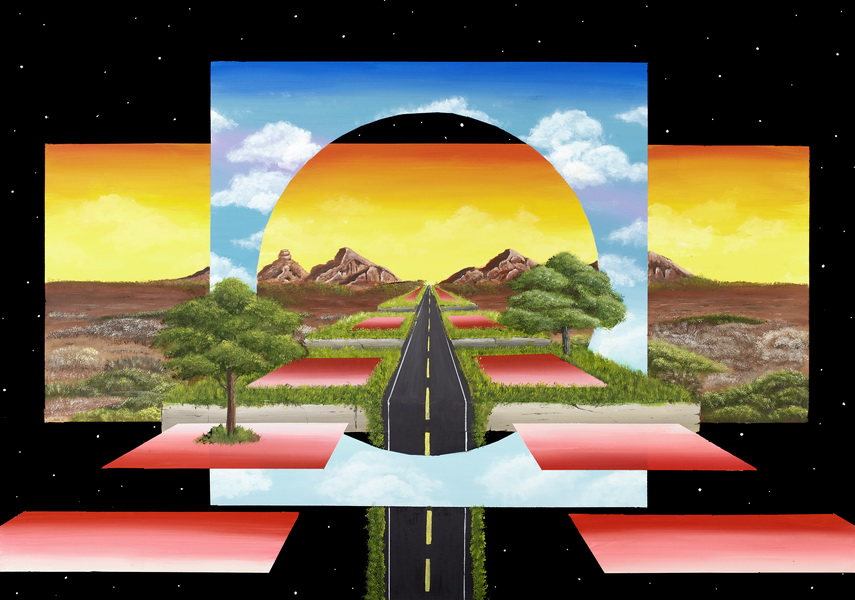 The Artistic Practice of Irene Lopez Leon
The appropriation of psychedelically driven aesthetic in art is always in service of introspection and contemplation. Irene Lopez Leon chose to use it but not only just for the visual sake, but rather for expanding her own perspective. The kaleidoscopic universe where the imagination has no limits is a perfect hideaway, a special resort in which the artist creates a distorted world without rationale. By playing with symmetry and duality, Irene Lopez Leon produces meta-narratives which make the viewer feel like he or she is opening a door into an unknown dimension.
Irene Lopez Leon lives and works in Barcelona.
Featured image: Irene Lopez Leon - work in progress - photo by Fer Alcalá
All images used are courtesy of the artist