One of the 20th century's most significant and critically acclaimed sculptors and designers, Isamu Noguchi was a major figure of both the American and Japanese modern art scenes. Spirituality and technically influenced by his mentor Constantin Brancusi, this sculptor made fascinating pieces which integrated Japanese aesthetics with Western modernism. He pursued a lifetime of creative experimentations that exceeded way beyond the boundaries of contemporary visual arts, design, theater and architecture. Besides being incited by his Romanian mentor, Isamu Noguchi also found much inspiration within abstract forms of Jean Arp and Japanese Zen gardens. It should also be noted that this sculptor was prone to artistic partnerships of various kinds as Noguchi collaborated on many occasions with the likes of Martha Graham, Merce Cunningham, Erick Hawkins, George Balanchine and the composer John Cage.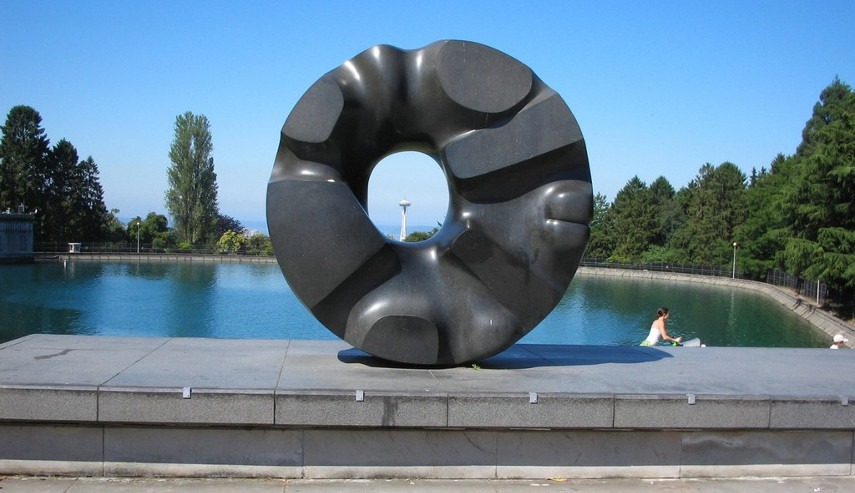 A Lonely Childhood
Isamu Noguchi was born in Los Angeles,California, during the year of 1904. He was the illegitimate son of Yone Noguchi, a Japanese poet who had an established fan base in the United States, and Léonie Gilmour, an American writer who was in charge of editing much of Noguchi's work. Interestingly, it took about three years before the little child even got a name - he was named Isamu (勇, meaning courage in his native language) in 1907 when his father returned to Japan that year. However, despite initially wanting to spend time with his son, Yone married a new woman in Japan and was gone for the big majority of his son's childhood. Young Isamu spent most of his toddler years at his half-sister's house, Ailes Gilmour - interestingly, she will as well grow up to be an artist, a pioneer of the American Modern Dance movement. Tenants of the house were aware of the artistic talent Noguchi was displaying on a regular basis, so they've arranged him to be apprenticed to a local carpenter. Isamu yet again moved when he was at the age of thirteen, this time going to an English-speaking community in Yokohama. Although his father was absent from his life, Yone Noguchi still supported Isamu financially - in 1918, the young artist was sent to the Untied States so he could attend the classes at the Rolling Prairie in Indiana. After graduating, he relocated to LaPorte where he found boarding with a Swedenborgian pastor called Samuel Mack. Noguchi began attending the La Porte High School where he got a degree in 1922. During this period of his life, he went by the name of Sam Gilmour.
The most innovative concept Isamu Noguchi introduced to the modern scene was his idea that art must have a public role within social space where the viewers can interact with it directly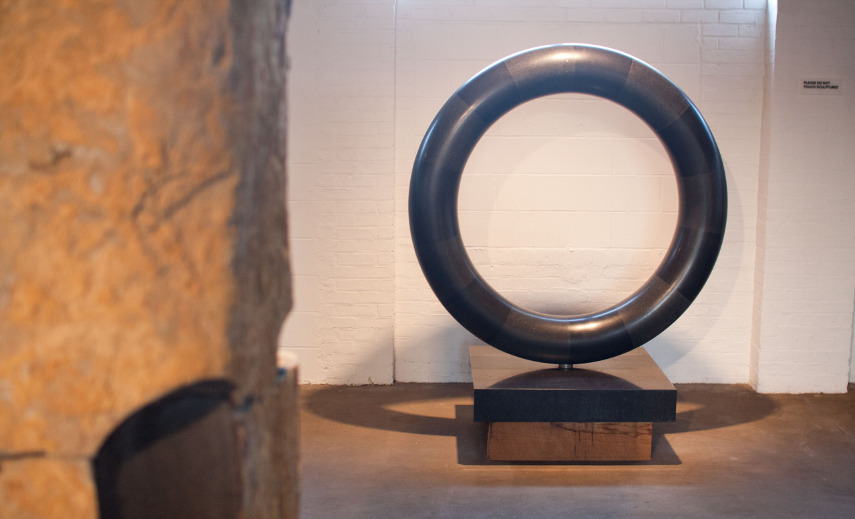 Isamu Noguchi's Choice Between Medicine and Art
Still a young man, Isamu Noguchi decided to attempt to become a full-time artist. He went to Connecticut in order to work as an apprentice to his friend Gutzon Borglum, the author of Mount Rushmore National Memorial. At the time Noguchi joined him, Borglum was working on a project titled Wars of America for the city of Newark, New Jersey, a piece that included forty-two figures and two equestrian sculptures. As an apprentice of the artist, Isamu was in charge of arranging the horses and modeling for the monumental sculpture of General Sherman. Although he was not the only apprentice under Borgulum's wings, the lack of attention he received was instead reinforced as Noguchi picked up some skills in casting from Borglum's Italian assistants. The sculptor later fashioned an impressive bust of Abraham Lincoln. When the very first summer of working under Gutzon came to an end, Borglum told Noguchi that he would never become a sculptor, prompting him to reconsider his career choice. Disappointed, Isamu traveled to New York City, reuniting with his family at their new residence in the Big Apple. He started studying medicine at Columbia University in the year of 1922. However, soon after he enrolled at the new school, Noguchi met the bacteriologist Hideyo Noguchi who urged him to reconsider art despite previous failures. Isamu also met the Japanese dancer Michio Itō, a talented young girl whose celebrity status later helped Noguchi find acquaintances within the NYC art scene. Noguchi did not give up studying to become a doctor, but he did start attending night classes at the Leonardo da Vinci Art School. However, he soon dropped out of Columbia University to pursue sculpture full-time, changing his name from Gilmour, the surname he had used for years by that time, to Noguchi.
Although he was socially and artistically linked to Abstract Expressionism, Noguchi worked differently on a conceptual level as he mixed Surrealistic ideas with Japanese influences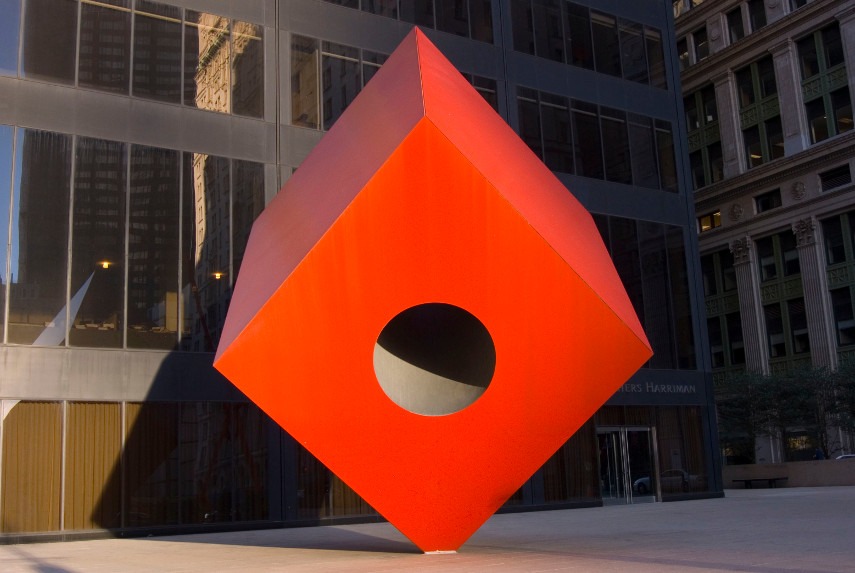 The Mature Career
After moving into his own studio in New York, Noguchi found employment through commissions for portrait busts as this was the only kind of sculpture making he had tangible experience in. During this time, he frequently visited avant-garde shows at the galleries of such modern artists as Alfred Stieglitz and J. B. Neumann. Noguchi also took a particular interest in the works of Romanian-born sculptor Constantin Brancusi. In 1926, Noguchi applied for a Guggenheim Fellowship and received the award. Isamu arrived in Paris the next year and soon afterward met the American author Robert McAlmo who introduced him to Brancusi. Despite a language barrier between the two artists, Noguchi was taken in as Brancusi's assistant for the next seven months during which he learned all about making stone sculptures. After a few years of traveling between Paris and NY, as well as developing his style, Isamu started displaying his abstract sculptures. He soon found himself accepting commissions from wealthy and celebrity clients. Noguchi returned to New York in 1937. He developed an idea that every genuine piece of sculpture must have a relationship with its carefully picked surroundings and that such artworks should be installed in a manner that allows the viewers to interact with them.
Following the suicide of his friend Arshile Gorky in 1948, Noguchi applied for a Bollingen Fellowship to travel the world, proposing to study public space for a series of books. Throughout the 1940s and 1950s, Noguchi's sculpture drew influences from the surrealist movement and Japanise traditional visuals. He also spent a lot of time designing furniture and lamps as these kinds of pieces answered all the conceptual requirements Isamu placed before sculptures. Isamu Noguchi died on December 30, 1988, at the age of 84. Although he was doubted as an artist for the majority of his life, he was finally accepted by the American scene after his death. At that sad moment, The New York Times described him as a versatile and prolific sculptor whose earthy stones and meditative gardens bridging East and West have become landmarks of 20th-century art.
In order to make his abstract sculptures, Isamu Noguchi merged geometric and organic forms that challenged the established boundaries of both design and art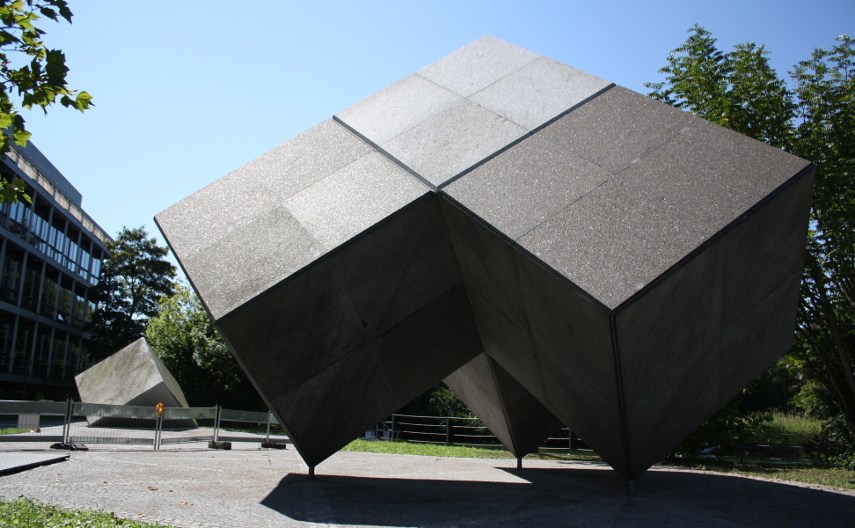 The Contemporary Value of Isamu Noguchi
Throughout all his innovative work, Isamu Noguchi experimented with biomorphic forms in order to achieve unexpected aesthetic combinations which remain mesmerizing to the viewers to this very day. He spent over six decades creating abstract artworks that were based on both organic and geometric forms, many of which still serve as a pivotal guiding star to anyone pursuing a career in abstract sculpture. Noguchi's greatest aesthetic achievement was the realization of a goal he pursued for the majority of his life - to make sculptures that shape and enhance public spaces, upgrading them to a new level. These concepts were not only crucial for the development of modern abstract sculpture but were also invaluable to the evolution of architectural artworks of the contemporary era. All of these achievements established Isamu Noguchi as a decisive figure in the worlds of post-war sculpture, architecture and design.
This artist is represented by Pace Gallery London, Pace Gallery Beijing, Pace Gallery Hong Kong and Pace Gallery Menlo Park.
References:
Herrera, H., Listening to Stone: The Art and Life of Isamu Noguchi, Farrar, Straus and Giroux; Reprint edition, 2016
Torres , A., Isamu Noguchi: A Study of Space, The Monacelli Press; First Edition, 2000
Duus, M., The Life of Isamu Noguchi: Journey without Borders, Princeton University Press, 2006
Noguchi, I., Isamu Noguchi: Space of Akari and Stone, Chronicle Books; First American Edition, 1986
Apostolos-Cappadona, D., Noguchi, I., Altshuler, B., Isamu Noguchi: Essays and Conversations, Harry N Abrams; First edition , 1994
Vitra Design Museum, Isamu Noguchi: Sculptural Design, Vitra Design Mus; First English Language Edition, 2002
Fuller, B., Isamu Noguchi: A Sculptor's World, Steidl; 2 edition, 2011
Featured image: Isamu Noguchi - Photo of the artist, 1980 - Image via artblart.com
All images used for illustrative purposes only.