Ivan Mestrovic, a renowned Croatian sculptor and architect, was one of the most powerful artists in the first half of the 20th century. He has created numerous monumental figures as well as reliefs in the period between the wars. However, after the end of World War II, due to his resistance to communism, he decided to move out from his motherland and relocate to America, where he eventually became a naturalized citizen. Once a child of peasants, Ivan Mestrovic has achieved a great fame and his talent took him from the poverty up to the top position place in the contemporary art.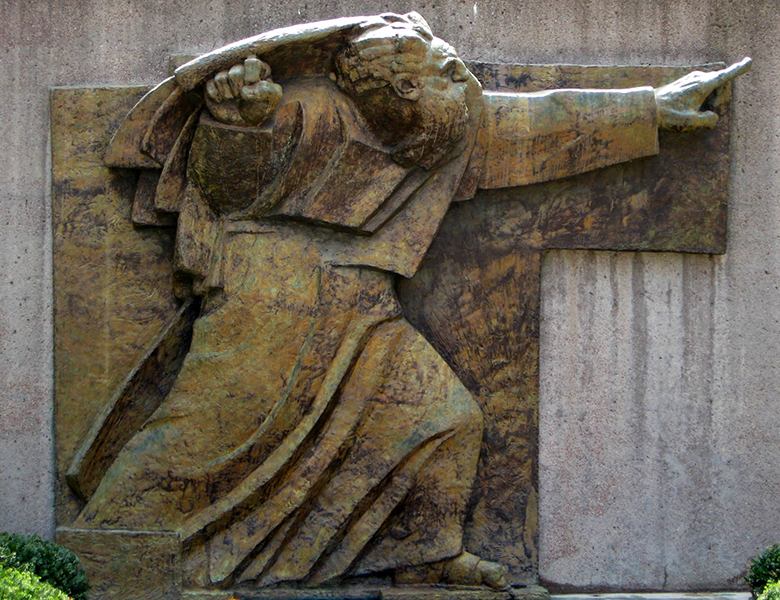 Early Life in Croatia
Ivan Mestovic was born in the small village of Vrpolje in Croatia. Ever since his early childhood, he had a knack for visual arts, especially sculpture. When he was sixteen, a master stone cutter from Split noticed Mestrovic's rising talent and he asked him to become his apprentice. Mestovic's skills were improved by studying the architecture of the most stunning buildings in the city. Around the same period, thanks to the help of a Croatian mine owner in Vienna, he moved to Austria to attend the University of Fine Arts. He studied there under the great masters, such as Edmund von Hellmer and Otto Wagner. [1] In 1905, after he had completed his studies, he participated in his first exhibition together with the Secession Group in Vienna. He was influenced by the Art Nouveau style at the time and his work has quickly achieved a great success, which set the ground for his upcoming international exhibitions.
Mestrovic decided to leave Croatia and moved to Austria to attend the Academy of Fine Arts, where he had his first exhibition in 1905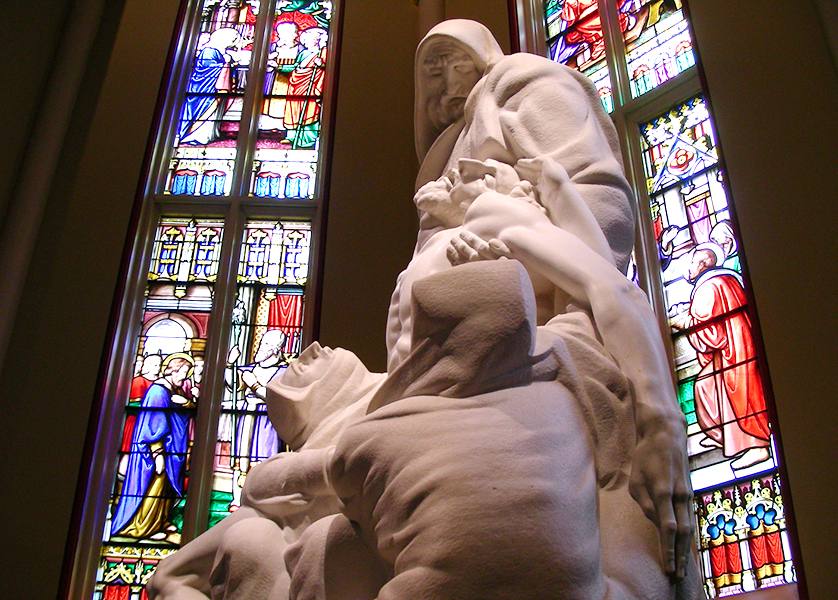 Career between World Wars
After the onset of World War I, Mestrovic tried to move back to Split, but it was impossible to do so, due to Austro-Hungarian authorities. During the war, despite his anxiety related to his native Croatia and its issues, he traveled a lot and participated in many exhibits in Paris, Cannes, London, and Switzerland. He was also the first Croatian artist who showcased his pieces at the Victoria & Albert Museum in London. .After the war, Mestrovic finally managed to move back home, where he met Olga Kesterčanek, whom he married shortly after. The two of them moved to Zagreb and they settled there in 1922. It is important to mention that Mestovic had very influential people among his friends, such as Nikola Tesla and Aloysius Stepinac since he became a part of the intellectual elite in Croatia once he was back from Austria. He has also become a professor and the director of the Art Institute in Zagreb and due to his generous nature he donated chapels, churches, and grants to university students. In 1923 he designed the famous mausoleum for the Racic Family Memorial Chapel at Cavtat, known as Our Lady of the Angels, which became one of his best-known works.
After the onset of war, the sculptor tried to move back to Split, but it was impossible to do so, in particular due to Austro-Hungarian authorities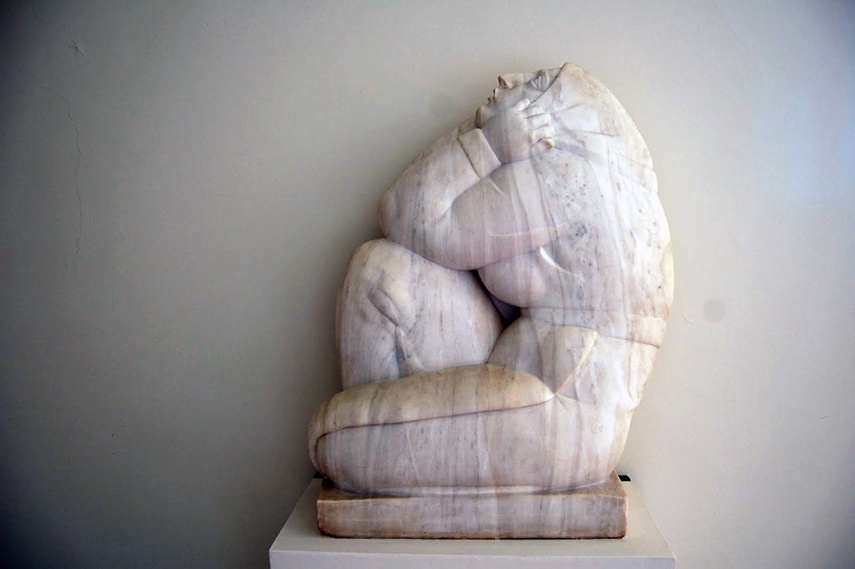 Mestovic's Exhibition History around the World
Ivan Mestrovic has exhibited his widely popular works at the most prestigious galleries and museums. For instance, he displayed his art at the Brooklyn Museum in New York in 1924, in Chicago in 1925, and even in Egypt and Palestine in 1927. Mestrovic was back from his frequent travels in 1941, but he ended up getting arrested by the Ustase and he served three and a half months in the prison. With the help of his friend and Croatian archbishop Aloysius Stepinac, he was eventually released and started a new life in Rome, Italy, where he was supported by Pope Pius XII. It wasn't until 1943 that Ivan obtained a visa to Switzerland and moved there. Unfortunately, not all of his family managed to escape the Holocaust — for instance, his wife was murdered. In 1946, Mestrovic was offered a professorship at Syracuse University, which he gladly accepted, so that he could escape the communism. Once he moved to the States, he became the first Croatian sculptor who exhibited his work at the great Metropolitan Museum of Art in New York City, 1947. [2]
Ivan was back from his frequent travels in 1941, but he ended up getting arrested by the Ustase and he served three and a half months in the prison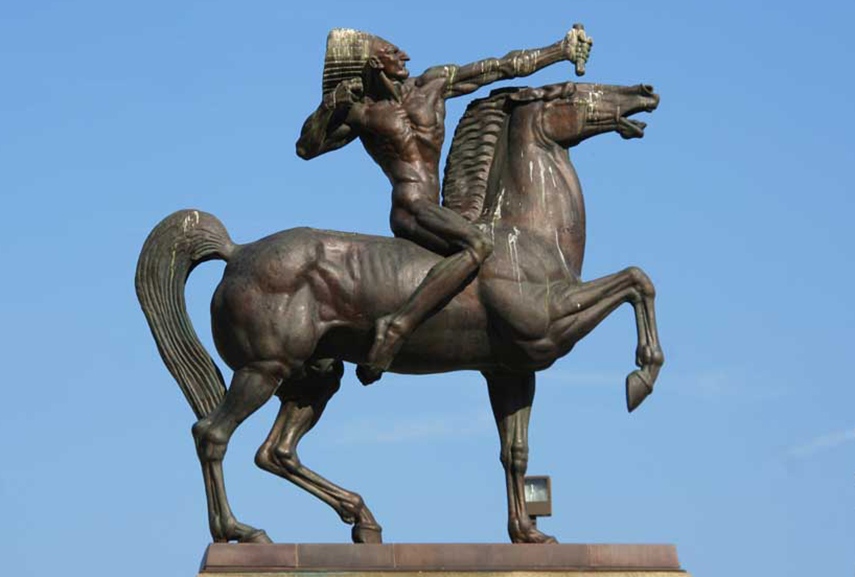 Legacy and Important Artworks of Ivan Mestrovic
Before he fell ill and died, he has returned once again to Yugoslavia, in order to visit his old friend Cardinal Stepinac who was imprisoned. In order to accomplish the wishes of various Croatian people, Ivan Mestrovic has sent 59 statues from America to Yugoslavia, including his monumental sculpture dedicated to the famous Montenegrin poet Njegos. His last artworks were clay works he made to memorialize his children; Mestrovic died in South Bend, Indiana when he was 79. Nowadays, Ivan Meštrović Gallery in Split is the most important representative of the sculptor's magnificent pieces. This gallery owns 86 statues in marble, bronze, wood and gypsum, 17 drawings, 8 large-scale bronze statues in the garden and also 28 reliefs in wood. When it comes to the main topics of his work, it is interesting to note that he was equally inspired by religious, erotic and heroic themes. There's an amazing variety in Mestrovic's work – his statues include both Christian figures, symbolic masculine characters such as bowmen and spearmen, but also soft and alluring feminine nudes. His most famous monuments and statues include Nikola Tesla and The Spring of Life in Zagreb, Gregory of Nin in Split and The Bowman and The Spearman in Chicago.
Nowadays, Mestrovic's Gallery in Split is his biggest legacy and the most important representative of the sculptor's magnificent pieces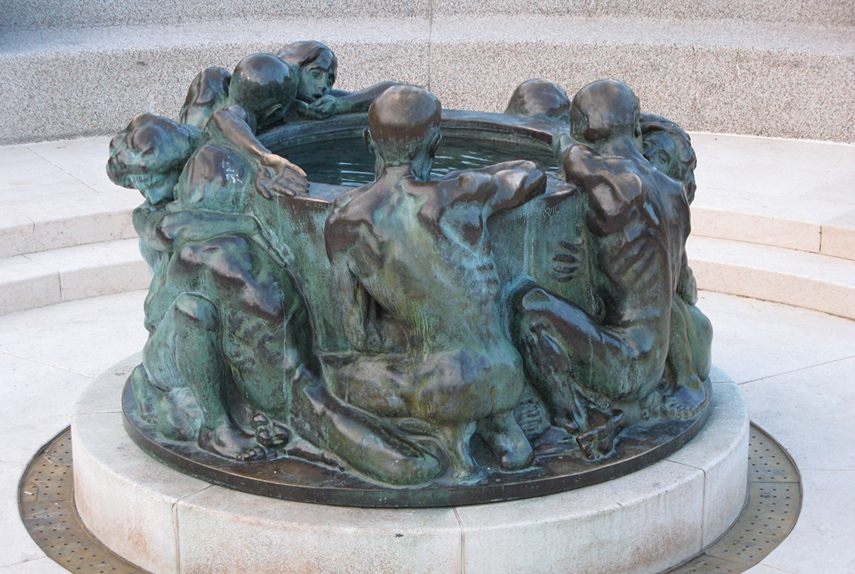 Master of Boldly Cut Sculptures
Mestrovic was a true master of contemporary sculpture, incredibly skillful at turning both biblical and profane themes into flawless artworks. His figures were elegant and elongated, with angular, simplified features, typical for the modern approach to sculpture. He usually carved in marble and wood and cast his statues in plaster and bronze; this simplicity and narrow focus when it comes to the choice of materials allowed him to hone his skills perfectly. Even the great sculptor Auguste Rodin once said that Ivan was the greatest phenomenon among sculptors and even more talented creator than he was. [3]
Ivan Mestrovic lived and worked between Europe and the United States.
References:
Mestrovic, M., The Making of a Master , Stacey International, 2008
Schmeckebier, L. Sculptor and Patriot , Syracuse University Press , 1959
Gooding, M., A Book of Surrealist Games, Shambhala, 1995
Featured image: Ivan Mestrovic - Self-Portrait, 1950 - image via newyorkarts-exchange.blogspot.com