Ivan Picelj was a Yugoslavian painter, sculptor and graphic designer who was one of the first artists from the Balkans to fully accept some aspects of the modern Avant Garde ways of creating art. He is celebrated for seeking the perfect relationship between perception and knowledge, as well as for his deep dedication to rigorous repetition that was the backbone of his artwork. As was clued above, the artist was involved in various mediums and artistic practices including painting, sculpture, architecture and graphic design of posters, catalogues and magazines. Shortly put, Ivan Picelj significantly enhanced the visual culture of Yugoslavia.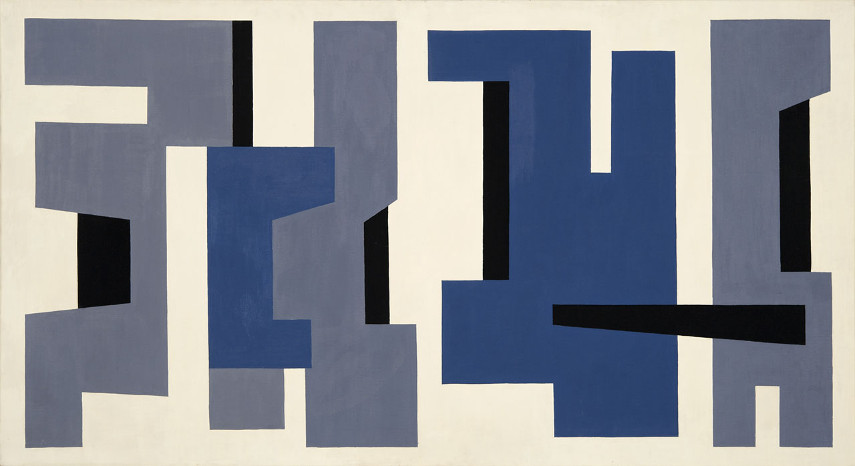 Picelj Associations And Connections
Ivan Picelj was born on the 28th July of 1924, in a place called Okučani, Croatia. He gained his formal art education by studying at the Zagreb's Academy of Fine Arts between the years of 1943 and 1946. Although he will later prove to be almost completely self-taught, Ivan did gain some valuable foundations from Zagreb's University upon which he would later be able to build his artistic career. Not that close to graduating, Picelj abandoned his formal art studies and got involved in some experimental research far away from the official art language of that time. Picelj's first appearance at the art scene came just after the end of The Second World War when he showed his fascination with design and plastic thinking in 1948 while designing exhibition premises in Zagreb. The artist was always a huge fan of graphic design as this sort of work seemed to interest him greatly. Ivan designed many books and posters during his career - the artist actually published four graphic maps: 8 seriographies (1957), Oeuvre programmeé (1966), Cyclophoria (1971) and Géométrie élémentaire (1973). Picelj even organized the first industrial design exhibition in Zagreb in 1955. Picelj is arguably most famous for being one of the founders of the Exat 51 - a group that lasted for six years between 1950-1956 and consisted of the architects Vjenceslav Richter, Bernardo Bernardi, Zdravko Bregovac, Božidar Rašica and Vladimir Zaharović, as well as the painters Vlado Kristl and Aleksandar Srnec. This organization was the first Yugoslavian abstract art group that advocated the synthesis of all visual arts, not only basing its work on traditional concepts. However, Exat 51 is not the only group Picelj was a key part of. Ivan was also a member of the Industrial Design Studio and he was a co-founder of the New Tendencies movement. The New Tendencies with Ivan at its head really promoted Zagreb as a centre of new European Constructivism and Op art, bringing much attention to a city that was the second art center of Yugoslavia and was trying to seem competitive to the scene of Belgrade.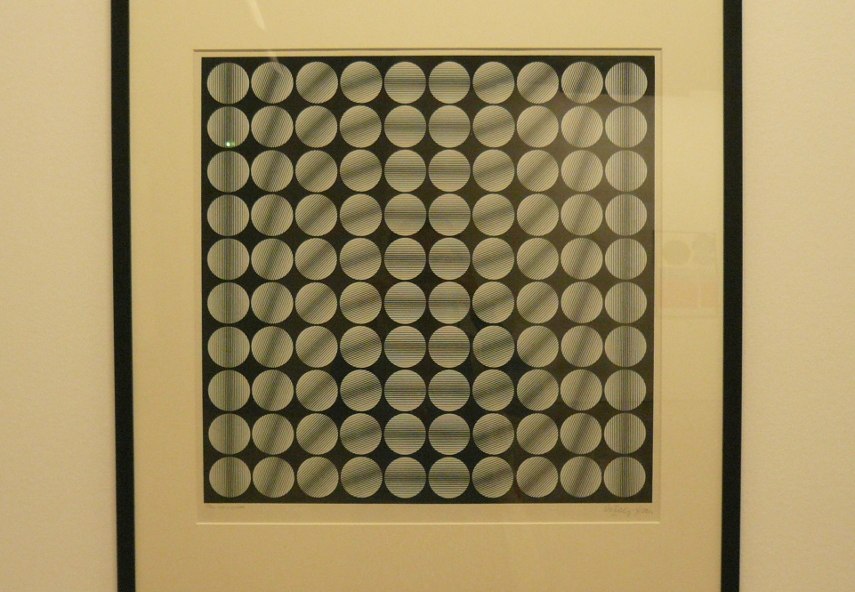 The Grids, Shapes And The Beuty Of Discipline
As you can very well see for yourself, Picelj was an extremely active individual and has contributed greatly to the growth of Balkan's art. Picelj is often praised for the development of a specific variation of geometric abstraction in Yugoslavian painting. Ivan chose to use primary colors and intentionally reduced the shapes and form down to simple geometric elements. Over time, Picelj established an instantly recognizable style in which he turned to multiplicating basic plastic units within a grid. A lot of his artistic developments are connected with Ivan's visits to Paris and the time he spent collaborating with the Denise René Gallery. Besides his brilliantly designed paintings, Ivan also created many sculptures, usually in wood or in metal. Most of his works from this medium were reliefs, both of the shallow and deep kind. Perhaps the highlights of Picelj international career were the opportunities to design the Yugoslavian pavilions for national and global exhibitions, representing his country's art scene in the process. Since we're at the particular subject, Ivan has held many exhibitions in his time, both of the solo and group type. His works are permanently displayed at the Museum of Modern and Contemporary Art in Rijeka, the Museum of Contemporary Art in Zagreb, the Muzeum Sztuki Lodz in Lodz, the International Centre of Graphic Arts in Ljubljana and, most impressively, in the Museum of Modern Art, New York.
Most of Ivan Picelj's work was based around ideas of Op Art and repetition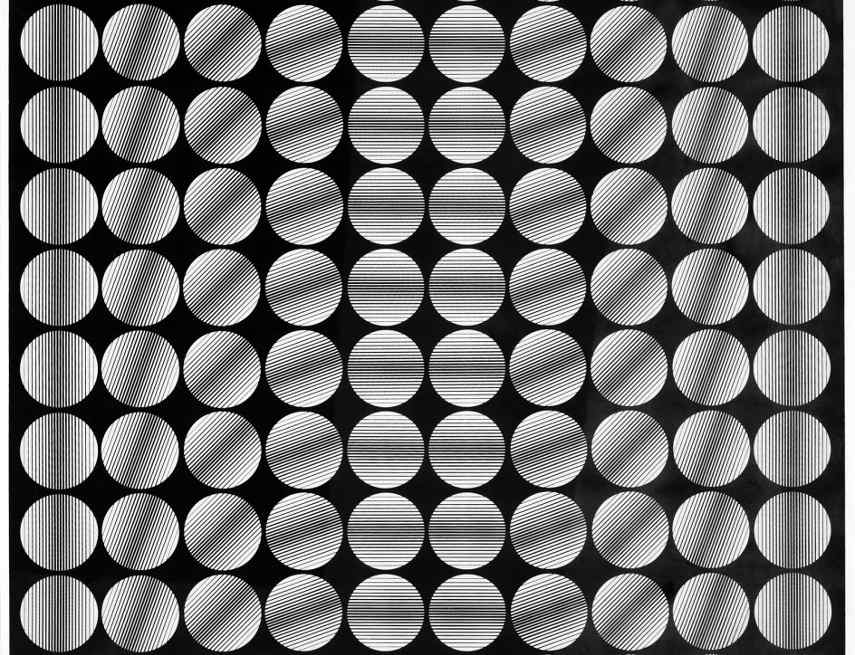 A Great Contributor To Yugoslavian Art Legacy
Unfortunately, Ivan Picelj passed away during the autumn of 2011. But, what he left behind is a lifetime of dedicated creating and participating in all sorts of artistic changes that occurred in Yugoslavia during the short time this country existed. Through his series of programmed works exploring visual perception, mathematical rhythms and movements of particles, Ivan Picelj stands as one of the most characteristic artists to have ever come out of Croatia. He is also one of the rare artists coming from the Balkans that has fully adopted the avant-garde way of thinking and conceptualizing pieces of art.
Featured Image: Ivan Picelj - Artist in front of his posters for New Tendencies exhibitions - Photo Credits Art And Science Meeting
All Images Photo Credits Ivan Picelj