Nowadays, developing your own personal artistic style is not easy. With so many artists trying to be original and unique, a person who even thinks to stand out in such a crowd must bring something new to the table. And their contribution must be grand. The art must be different than what we have already seen, or risk fading into obscurity, along with all the other similar artworks that are available to the public on every step. The work of Jannika Peerna is one of the better examples of inventing your own individual way of artistic expression - simply because her art is unlike anything we've had a chance to witness for quite some time.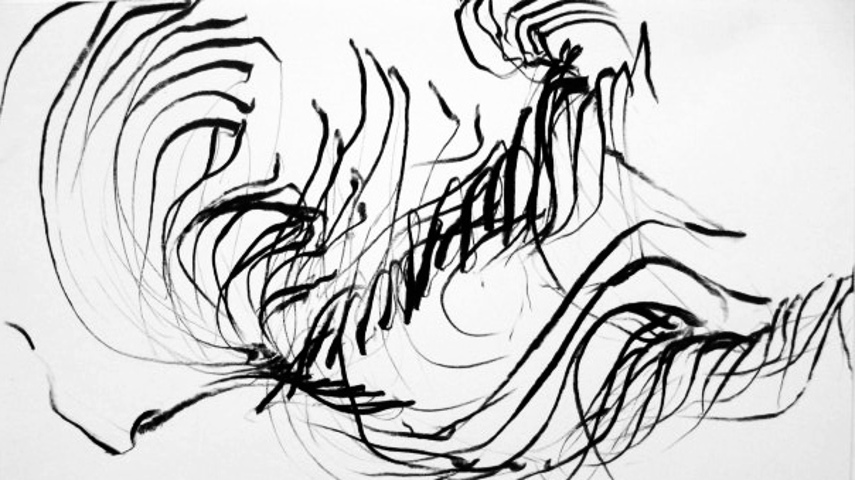 Learning To Dance
Jaanika Peerna is an Estonian-born artist whose work incorporates drawings, videos, installations and performances. From combining all of the above, she carefully produces abstract drawings. Using video and installation, she emphasizes her work after it's finished, but the performance part comes during the actual work- Peerna draws on paper through spontaneous physical movements inspired by, and reminiscent of, dance. Usually, she does this alone, but sometimes there's an audience witnessing the performance. Such a complex way of creating and displaying did not come over night. It took Peerna years of education and shaping herself emotionally to become what she is now. After finishing The Tallinn Pedagogical University in Estonia, Jaanika was further educated at the State University of New York and University of Art and Design in Helsinki. These three prestigious schools helped her form an important foundation for her later involvement with art. Obviously finding her inspiration in Post-World War II artists who craved for new ways of making art, Jaanika wanted to express herself in a method that was hers and hers alone. And, after many trials and errors, eventually she managed to achieve such goals.
Jannika established a new way to express herself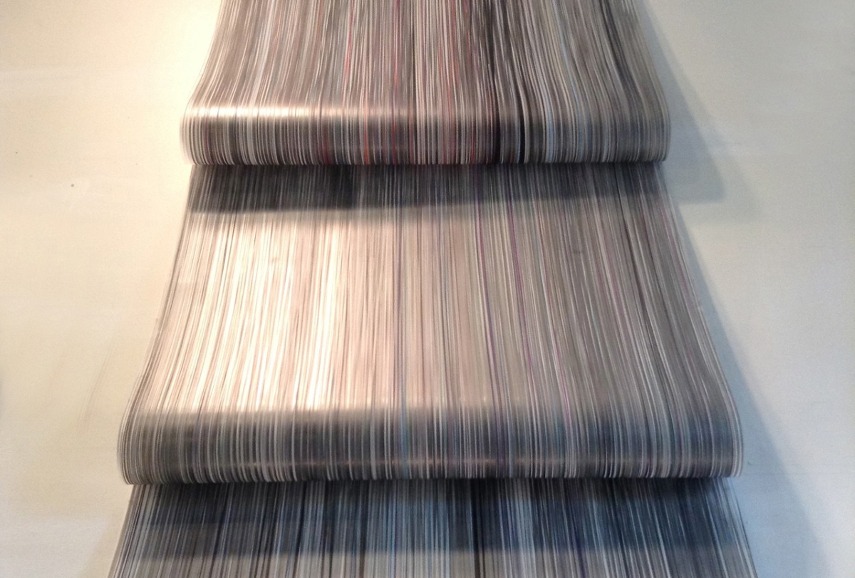 A Lonely Painter
Essentially, Peerna works on sheets of paper that are either placed on the floor (similar to Pollock's dip & drip as she is as well standing atop of her work material) or attached to the ceiling so that it hangs in front of Jaanika. She then takes a few pencils in each hand and presses them on the sheet of paper, positioning herself in a way that she is able to move around while never breaking contact between the pencils and the surface of the paper. Jaanika then proceeds to move around on - or with - the paper, as if the two of them are taking part in a private dance. Depending on her mood, Jaanika would play different music or sounds and use different sets of pencils when drawing. That way, every dance becomes unique. Sometimes she creates in a group while surrounded with other dancers and singers, but this seldom happens because ideally she prefers to create alone. Ultimately, as she does not have complete control of her work, every piece is a world for itself and it's always done with a lot of improvisation and emotion. Peerna likes to describe her work as a visual memory of the moment. Jaanika's artwork has been noticed and awarded on many occasions, most recently in 2016 at the Foire Internationale du Dessin (International Drawing Fair) in Paris, France, where she won the FID Grand Prize. As for exhibitions, Peerna's drawings have been displayed extensively in New York and Tallinn (her home town), as well as in Berlin, Paris, Helsinki, Rome and multiple other cities.
The Complications Of Simplicity
Jaanika Peerna attempts to record the beauty of a complex environmental and experiential stimulant. Perhaps a little ironical when related with the way her art is created, but she likes to think her creative side enjoys silence, and that, similarly, her artwork is also deeply rooted in an investigation of quietness. This only adds to an already very complex process to understand, and - have no doubt - Jaanika's art is hard to comprehend, which is somewhat strange when gazing upon her work for the first time. In the end, the best way to grasp Jaanika's art is to understand Jaanika herself: I am interested in the never-ending process of becoming with no story, no beginning, no end—just the current moment in flux.
The artist is represented by Ideelart Gallery in London, England.
Jaanika Peerna lives and works in New York (USA) and Tallinn (Estonia).
Featured Image: Jaanika Peerna - Kvelstein Performance - Photo Credits Scribble Blog