Jacob Appelbaum is a technologist, independent computer security researcher, journalist and photographer. Born in 1983, Appelbaum tested out of high school.
Connections with WikiLeaks, Edward Snowden and Julian Assange
As a hacker, Jacob has been an active and important member of the Cult of the Dead Cow hacker collective since 2008, and is the co-founder of the San Francisco hackerspace Noisebridge, together with Mitch Altman. In addition, he has worked for Kink.com, Greenpeace and has volunteered for the Ruckus Society and the Rainforest Action Network. Appelbaum is also an ambassador for the monochrom - an international art-technology-philosophy group, founded in 1993 and located in Vienna.
In 2010, Appelbaum represented WikiLeaks at the HOPE conference. He has afterwards been repeatedly targeted by US law enforcement agencies, who got a court order for his Twitter account data, detained and investigated him at the US border and airports, and seized a personal laptop and several mobile phones. As a trusted and reliable confidant of Edward Snowden, the former NSA contractor, Appelbaum was among a small group of people who gained access to Snowden's top secret documents that were revealed during the famous 2013 global surveillance disclosure.
Together with Andy Müller-Maguhn and Jérémie Zimmermann, Appelbaum contributed to Julian Assange's 2012 book Cypherpunks: Freedom and the Future of the Internet.
Panda to Panda: Project with Ai Weiwei
In 2015, Jacob Appelbaum met Ai Weiwei, a famous Chinese artist and a fellow dissident, in his studio in Beijing. The reason behind this meeting was a collaborative art project commissioned by Rhizome and the New Museum in New York. Laura Poitras, a filmmaker and a target of state surveillance herself, was also included into the project as she was asked to film the whole act. In addition, during the encounter Weiwei and Appelbaum continually filmed and photographed each other, creating a zone of hyper-surveillance over the Panda to Panda project.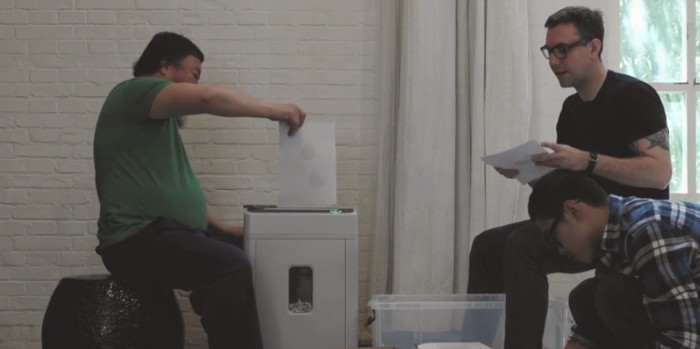 The art project the two artists made was not solely focused on surveillance. A larger idea behind Panda to Panda was a notion of secret. For the project, Ai Weiwei and Jacob Appelbaum stuffed cuddly toy panda bears with public, shredded NSA documents, and placed a micro SD memory card containing a digital backup of the previously published documents.
The Tor Project
Jacob Appelbaum is a key member of The Tor project, a free software network created with an idea to provide online anonymity. Tor directs Internet traffic through a free, worldwide, volunteer network consisting of more than 6000 relays to hide a user's location and usage from anyone trying to conduct network surveillance or any kind of traffic analysis. In Jacob Appelbaum's own words, he described Tor as "a part of an ecosystem of software that helps people regain and reclaim their autonomy. It helps to enable people to have agency of all kinds, it helps others to help each other and it helps you to help yourself. It runs, it is open and it is supported by a large community spread across all walks of life."
Photography of Jacob Appelbaum: A Different View
Apart from his activism regarding internet privacy, collaborative projects and problems with the government, Jacob Appelbaum enjoys the art of photography, documenting various scenes from different parts of the world. Always with a camera by his side, Appelbaum captures atmosphere and bustle of environments in a state of disequilibrium, such as the New Orleans' state after the hurricane Katrina hit the town. Jacob also documented present living conditions in a destroyed Iraq, Turkey and some states of the US.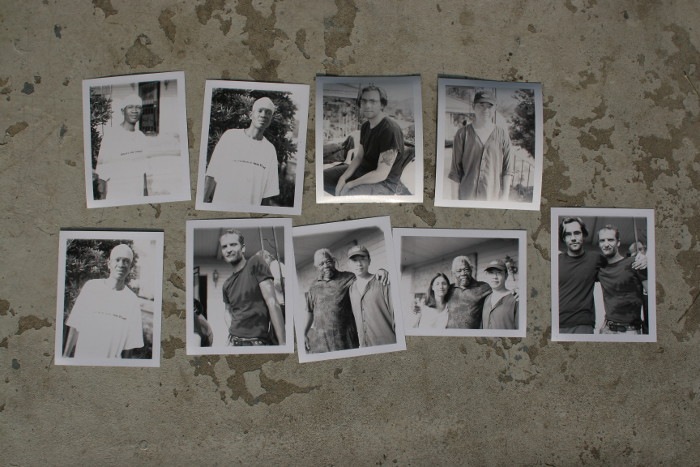 Since 2015, Jacob is represented by NOME art gallery, based in Berlin.
Jacob Appelbaum is currently living in Berlin.