Jacob Dhein, an American oil painter, is capturing the very essence of San Francisco in his artworks which are telling the stories about people, atmosphere and nature of the West Coast. Born in Wisconsin and moved to San Francisco to study art, the young artist found his inspiration in the beautiful city of trolley buses and foggy mornings. His paintings have the nostalgic atmosphere of the past even though he's depicting the modern world we're living in. Dhein uses his brushes in an effortless and playful way, instilling the idyllic feel into his portraiture and landscapes.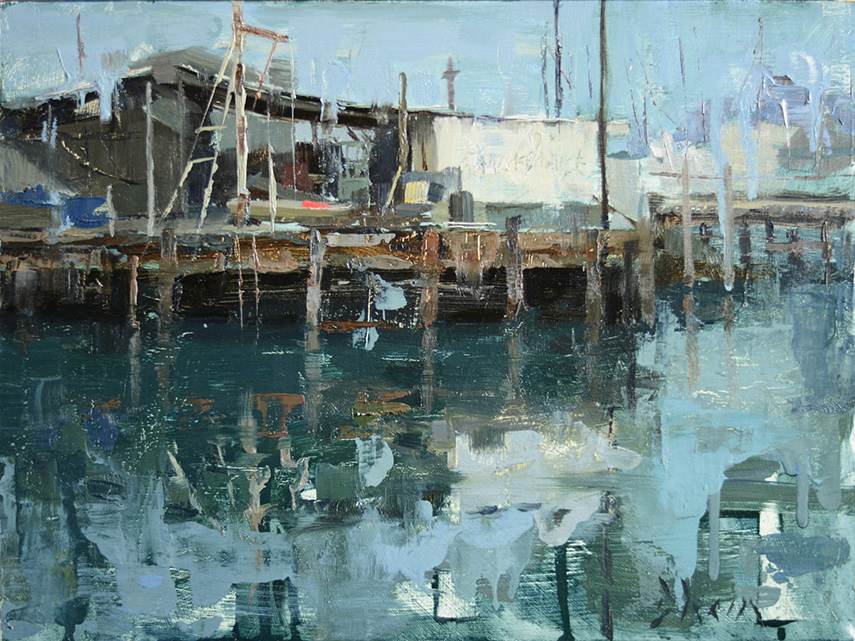 Moving from Wisconsin to California
Dhein was interested in visual arts already as a child and his favorite tools to express himself were crayons and colored pencils. His drawings were featuring various comic book characters and by the time he graduated from high school, he already won a couple of award for his art. However, it wasn't until the second year of high school that he firmly decided to study art. He became interested in sculpture as well and he was slightly unsure whether he wanted to dedicate himself to painting or sculpture. Around the end of high school, he met a few important local artists who encouraged him to pursue his dream and in 2006 he graduated with a BFA in both painting and sculpture. Even after reaching this goal, Dhein wasn't completely satisfied because he wanted to continue learning and mastering the elements of representational painting that he was still struggling with. This is how he decided to get his MFA at the Academy of Art University in San Francisco, which is a famous school when it comes to the faculty specializing in representative painting.
Dhein is scanning the entire coastline, looking for something interesting as a source of inspiration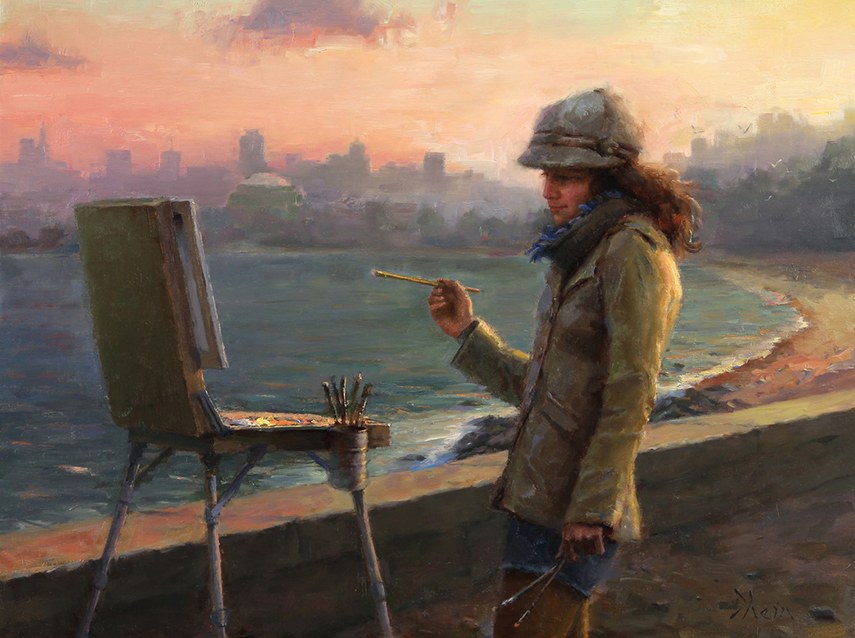 Finding a Crucial Detail
Moving to San Francisco hasn't affected only Dhein's educational path, but also his artistic inspiration. He loves to paint outdoors, at the famous coastline northeast of the Golden Gate Bridge. He's usually scanning the entire coastline, looking for something interesting and unique as a source of inspiration. For example, his painting Sasha was born when Dhein spotted a girl in yellow tights and shorts since she was standing out from the crowd and gray haze of the seascape with her brightly colored outfit. Later on, this painting (Sasha) was exhibited at a juried group show at the eminent Greenhouse Gallery of Fine Art. In 2012, another Dhein's painting, representing a cobbler in his workshop, was exhibited at the juried show at Gallery 1261 in Denver. Sasha and the portrait of the cobbler are the part of Dhein's series about artists and artisans at work and they also include sculptors, workers from the steel and iron industry, and barbers.
A painting from Dhein's series about artists and artisans at work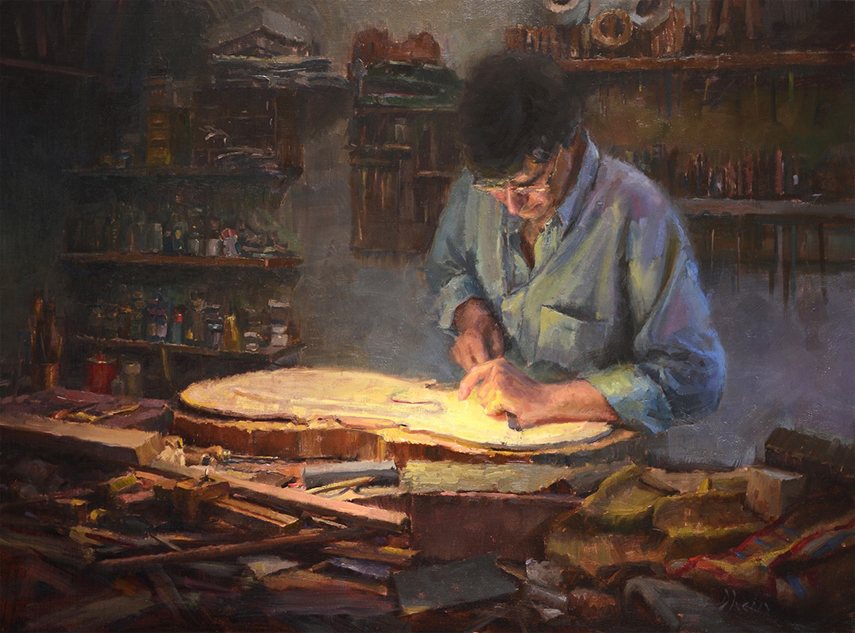 Dreaming about Masterpieces
When asked about his future plans, Dhein has replied: My biggest goal in life is to be able to create a masterpiece. People would stop in front of it and say - wow, this is really beautiful. Dhein surely has the potential to become such preeminent artist, because he has already participated in more than 30 exhibitions and his work is highly sought after. No matter if he's painting landscapes or portraiture, Dhein has a unique talent for capturing the bright side of reality through his peaceful and idyllic compositions.
The artist is represented by Abend Gallery.
Jacob Dhein lives and works in San Francisco.
Featured image: Dhein in his studio
All images courtesy of the artist.