Jamel Beribeche is a French-born contemporary artist best known for his colourful painting on posters. He also works in sculpture, photographs and 3D design.
The artist of Algerian origins was born and raised in Alsace, a northeastern French region on the Rhine River plain. He completed his studies at the Graduate School of Art RHIN in the city of Milhouse, eastern France in 2004.
Sculpture by Jamel Beribeche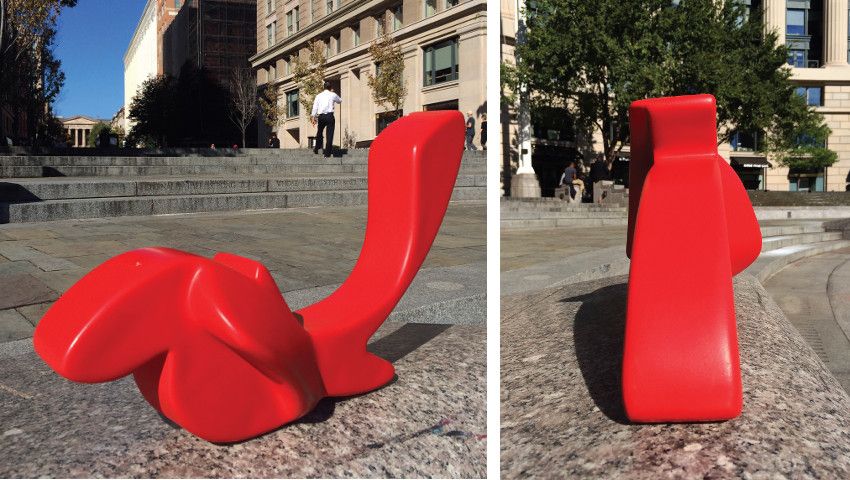 In 2006 he travelled to Los Angeles where he participated at Beverly Hills Art Show — Affaire in the Gardens and obtained the trophy award second place. It was the first step in expanding his artistic scope and sources of inspiration. In fall the same year he has begun to work on advertising posters in order to alter the message. Behind the ad, the artist created a new scope with colors and shapes free of their commercial content and meaning.
Based in New York since 2010, he reproduces the posters throughout the Big Apple for the viewers to look at it as fresh creations or raw billboards. The ultimate goal is to enable people to consider the public space as an open sky gallery and bring Art to everyone.
Painted Posters by Beribeche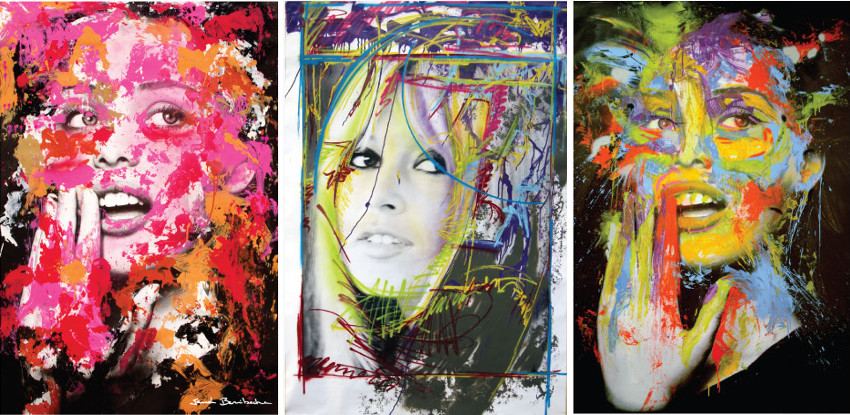 Amongst working on posters, Beribeche is simultaneously a sculptor, a painter, a photographer and a graphic designer. His most famous series of sculptures titled No Limit explores the unexpected and improbable spatial structures. The artist opted for a study of light and reflections, creating sculptures of pastel colours that - by virtue of movement in the light - seems like a painting on canvas.
The French artist is represented by Artemisia gallery in New York. His work has been included in exhibitions in the United States, France, and Switzerland.
No Limit Series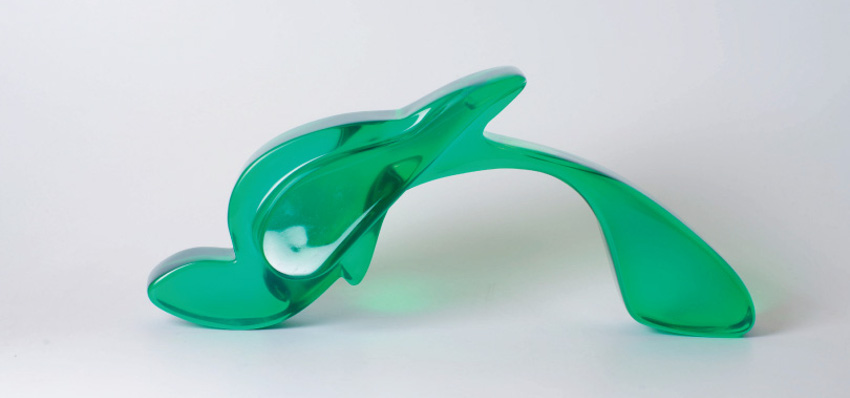 The artist lives and works in NYC.
Images courtesy © Jamel Beribeche