James Kalinda is an Italian street and tattoo artist and sculptor, best known for his unique and distinctive dark imagery. Kalinda was born in 1981 in Apennine Mountains of Reggio Emilia, Italy.
Kalinda's unique and distinctive dark imagery is vissible in all of his works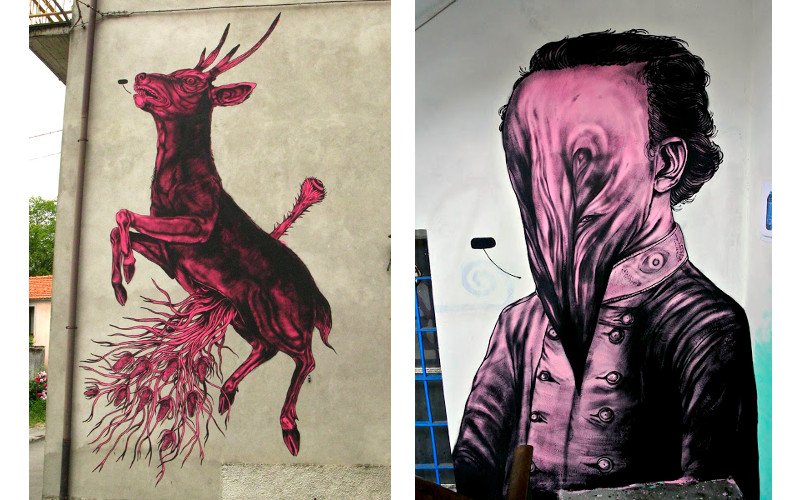 Depicting dark and uneasy imagery, James Kalinda's works are nurtured by repressed emotions, anxieties and weaknesses expressed through the distorted faces. James' creativity and inspiration are fed by nature's deformations and abandoned locations. The recurring themes such as life and death, loss and vacancy, discomfort and melancholy are complemented with symbols like distorted faces, mutations and animal-like metamorphosis. Kalinda cleverly uses dim, cold colors to emphasize the overall atmosphere of his art. In addition to his artistic expression, the artist creates sculptures which contain animal skeletons.
The artist's creativity and inspiration are fed by discomfort and nature's deformations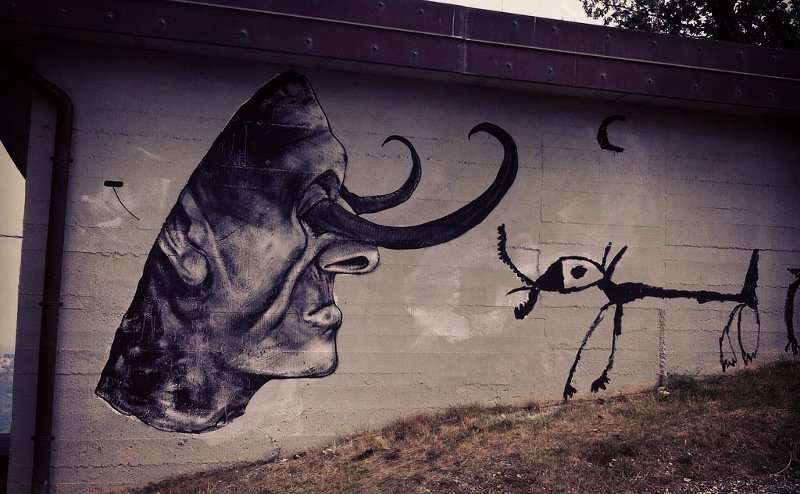 Kalinda loves to paint on the walls of abandoned buildings. Together with fellow artists – 2501, Centina, Vine, Giorgio Bartocci, Seacreative and Refresh Ink, James Kalinda did a collaborative wall piece in a secret location in Parma. Each of the separate pieces was easily recognizable by the artists' signature style. Other collaborations include the one with Centina, with whom Kalinda created several indoor wall works in the abandoned places in Parma.
Kalinda's art can usually be found on the walls of abandoned buildings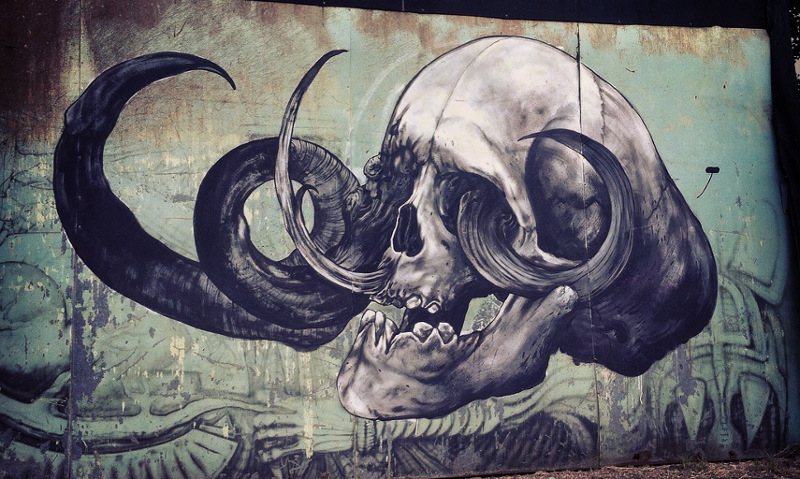 The artist is represented by 999contemporary gallery, located in Rome.
James Kalinda is currently based in Parma, Italy, where he works at DolceVita Tattoo Studio.
All images copyright © the artist