Jane Corbett is a British artist, craft maker and couture milliner, born in 1963. She is best known for making hats for the members of the Royal family.
Corbett attended Newcastle University, where she studied Fine Art. The artist worked as an Arts Administrator in museums and galleries in the United Kingdom, but also in Nairobi, Kenya. Upon discovering the beautiful world of millinery, Jane started her millinery training with Rose Cory, the Queen Mother's Milliner in London, United Kingdom. Later, she learned from Herald and Heart Hatters in Battersea and John Boyds in Knightsbridge, both in London. In 1999, Jane Corbett started her own millinery business.
A couture hat by Jane Corbett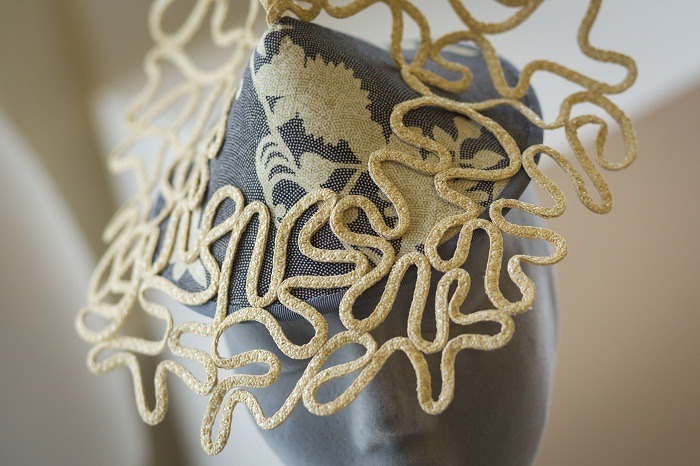 The artist's base of loyal clients grew over the years. She created a hat for Mrs Carole Middleton for the Royal Wedding, as well as numerous lovely hats for her Royal Higness The Duchess of Cambridge, Catherine Middleton.
For a while, Jane divided her time between designing hats and working on her paintings and mixed media sculptures which combine porcelain, textile, wax, glass and metal, however, in 2014 she decided to fully dedicate her time to the fine art practice. She stopped taking millinery commissions, but she still teaches short courses ad West Dean College in Chichester.
Jane found the inspiration for her paintings at Edinburgh Botanical Gardens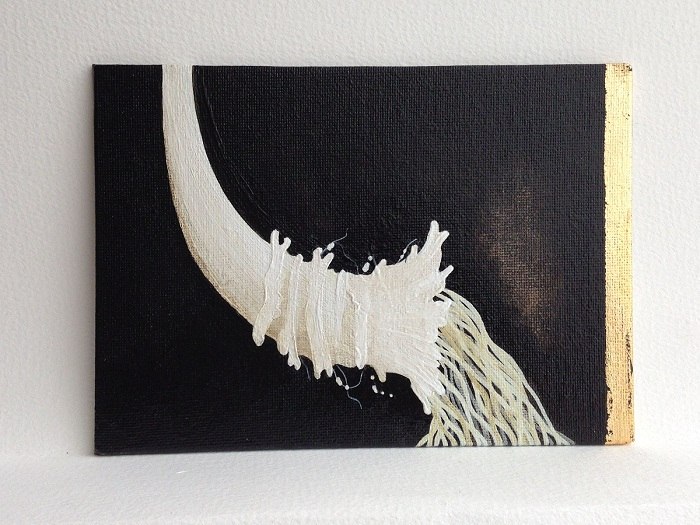 Her works resemble anthropological and botanical objects, and show her passion for unusual sea creatures and plants. Her mixed media sculptures are housed in glass domes, decorative cabinets and jars, inventing the viewer to wonder what is the nature of the sculptures.
Featured image: Jane Corbett, photo by Nick Fleming
All images copyright © the artist