Janine Antoni is a Bahamian contemporary artist who works with different materials, such as soap, lard, and chocolate. She uses her body as a tool to create art. She is using her tongue, eyelashes, and hair as replacements for pencils, chisels, and brushes in a process of making her art pieces. Antoni expresses herself trough combination of sculpturing and performances. She changes daily rituals such as eating, washing, and sleeping into far-reaching acts. She believes creativity is about thinking with the body.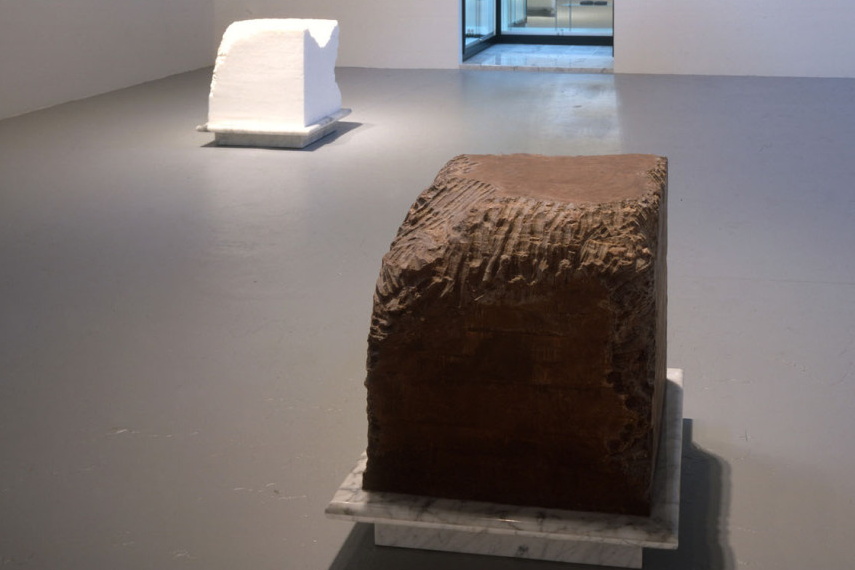 Gnaw
Janine's work was exhibited in 1992, for the first time. This exhibition was Ganw. Two 600-pound cubes, where one was made of chocolate and the other of lard were set on marble pedestals in Sandra Gering Gallery, New York. The artist was chewing them until she was exhausted. Cube made of lard shows the impressions of her chin and nose, and the chocolate one reveals her teeth marks. Out of chewed chocolate removed from chocolate Gnaw", she made a tray in a shape of a heart. The artist once said she was not intended to do the performance. She just wanted to show the meaning of the making process.[1]
Self-portraits of the artist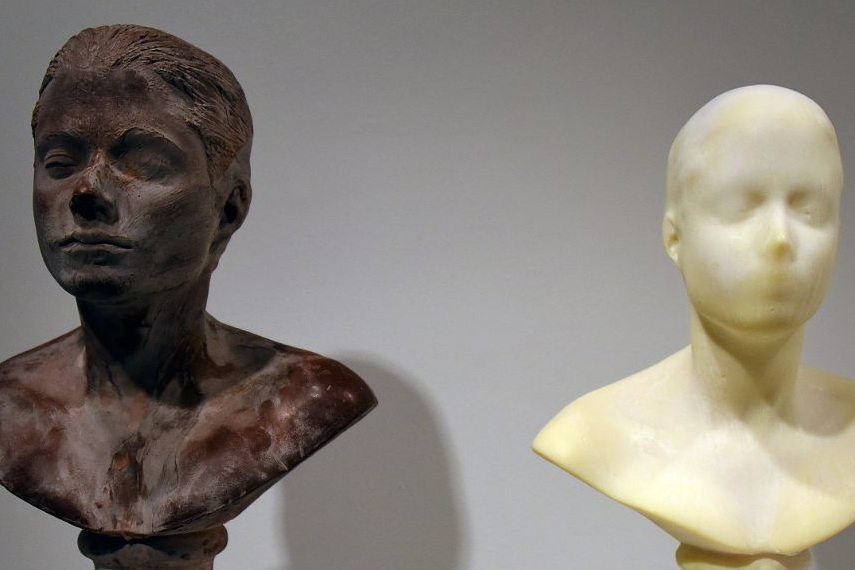 Lick and Lather
Lick and Lather is actually a self-portrait of the artist. It was first shown at Venice Biennale, 1993. The exhibition was organized in two rows of 14 facing pedestals. Seven sculptures were made of chocolate and other seven out of soap. The fascinating fact is that the artist took a mold directly from her body, filled it with chocolate, and after taking it out of the mold she re-sculpted it by licking the chocolate. Sculptures made of a soap artist re-sculpted in the tub by slowly washing it down. With these sculptures, she was questioning if the image of ourselves that we present to the world is true. Janine believes we are more ourselves in everyday activities, such as eating or bathing. [2]
Janine became a part of contemporary art history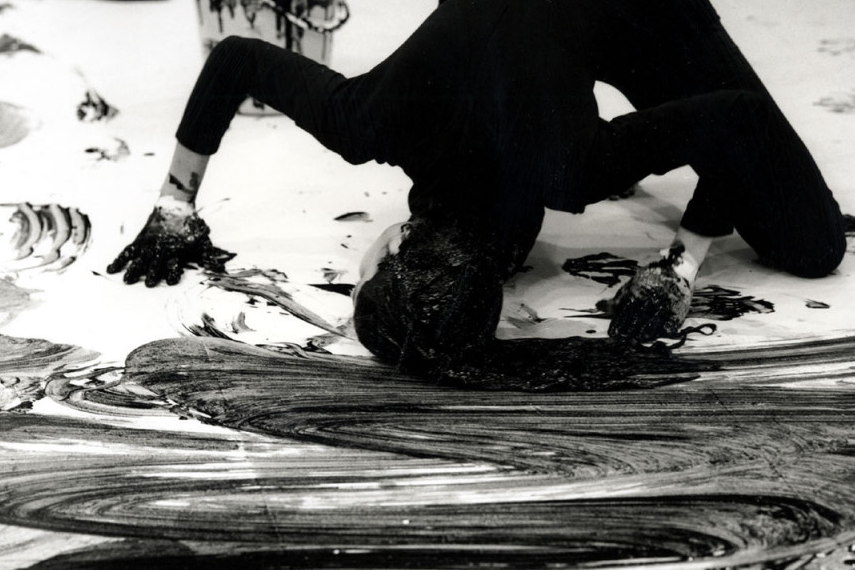 Loving Care
By performing Loving Care in 1993, Antoni made herself a part of contemporary art history. The artist, dressed in a black bodysuit, dipped her long hair in black dye and mopped the gallery floor with it, by slowly swinging her head from one side to another. As she was moving and painting the floor she forced the audience to step out of the room. She was using her body in a completely new way. Loving Care is famous because of black and white photographs which documented the performance. The artist is very thorough when it comes to preparation of her performances. For the performance at Luhring Augustine, she prepared for almost 16 months.[3]
For the performance at Luhring Augustine, she prepared for almost 16 months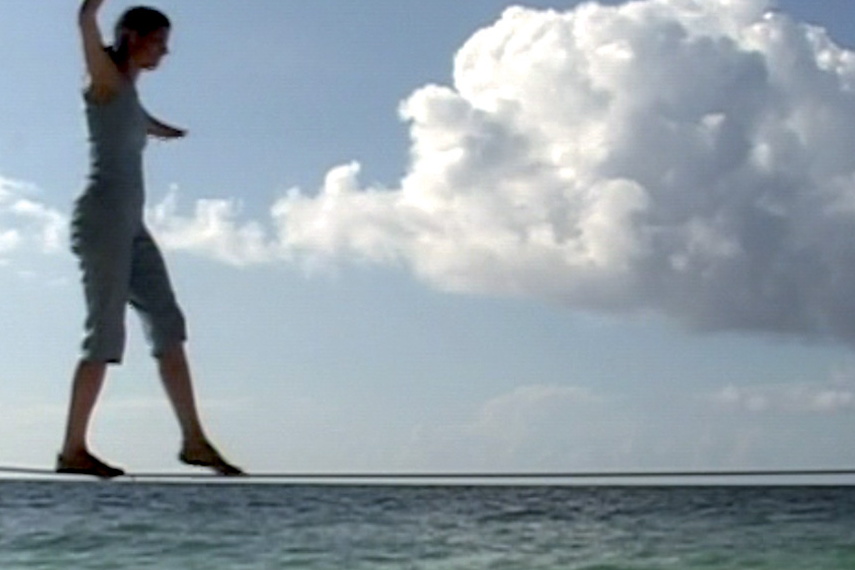 Touch and Awards
In 2002, on the beach in front of her childhood home on Grand Bahama Island, the artist performed the Touch. Dressed in blue, she balances on a tightrope aligned with the horizon which creates an illusion like she is walking on the surface of the water. She came up with this idea from thinking about what the horizon means to us. The artist was practicing for about an hour a day, and she describes a process of learning to walk on a wire almost like learning to walk again. This piece is called Touch because it is about a desire to walk on the horizon, which is impossible and all we can do is to use the video camera in a specific way to create an illusion. In 2015, she had a solo exhibition of her artwork at the Luhring Augustine gallery, in New York. Name of this exhibition is From the Vow Made.[4]
Janine Antoni currently lives and works in New York City.
References:
Featured image: Janine Antoni - Potrait - Photo via alchetron.com
All images used for illustrative purposes only