Janine Daddo is an Australian artist, known worldwide for the exuberance for life – simply radiating from her paintings, reminding the viewers of a great joy that lives in everyday moments.
Janine Daddo's paintings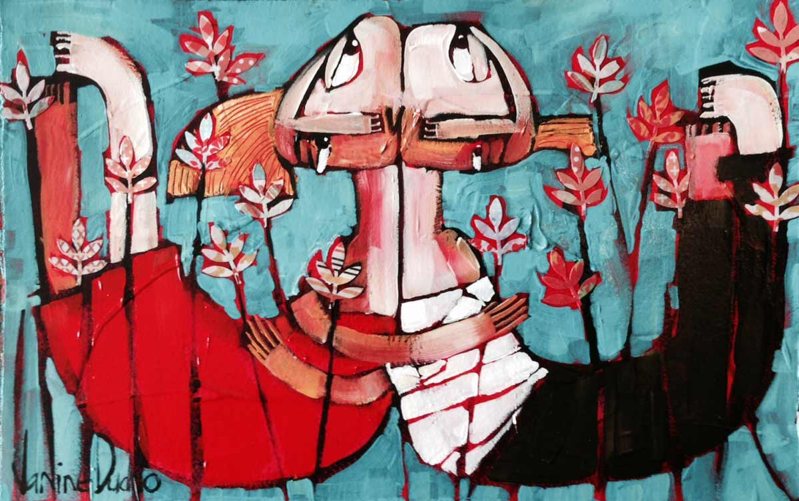 Janine is Australian born and knew ever since her early age that she will be a painter. And, really, she has been painting full time since 1994. Janine attended RMIT University - Australian public university of technology and design based in Melbourne, Victoria and founded in 1887. She studied graphic art and design with fashion illustration. Janine's experience, before she became a full time artist, includes work in both advertising and fashion in Sydney and Melbourne.
This artist found her eternal source of inspiration in the joy of everyday moment, those ones most people take for granted. By closely observing the nature of these precious moments, she discovers their figurative twist of forms and their playful ideas holding the power to recreate the innocence and magic of youth and childhood.
Janine Daddo's sculpture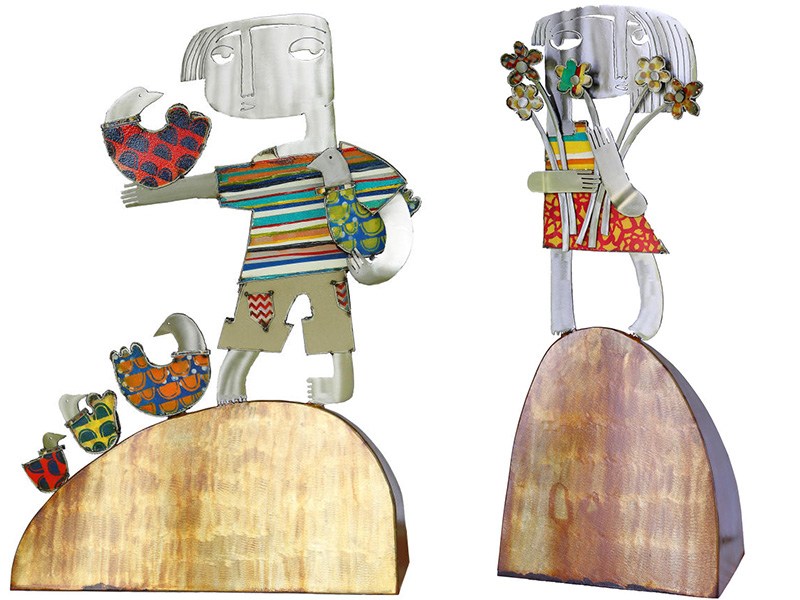 The obstacles in one's life, the dark events that sometimes come upon any human being, are according to Janine, part of a life's journey as much as the splendid points are. She thinks of them as a necessary experience that helps us to perceive true light and joy when they come.
Janine's colors are bold and rich. That thick affluence of different colors comes from her technique of layered surfaces. She often works in opposites - from darks to lights, from turquoise and jade to reds.
"Painting for me is like creating a conversation, a memory, a yearning."
Janine has her works in private collections throughout Australia and as far afield as London, New York or Singapore.
She is represented by 19 Karen Contemporary Artspace.
Janine Daddo lives and works in her native Australia.
All images copyright © the artist