Jaq Chartier is an American painter, whose works explore scientific methods by experimenting with process and paint. Together with her husband, she organizes Aqua Art Miami.
Art by Jaq Chartier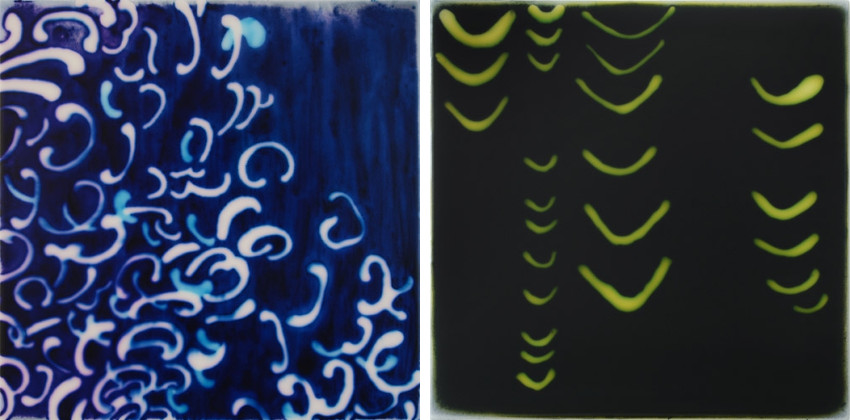 Jaq Chartier received her BFA in painting in 1984 from the University of Massachusetts, Amherst, and her MFA in painting in 1994 from the University of Washington, Seattle. While other artists aim to make their paintings stable and controllable, Chartier is more interested in experimentation, like a true scientist. She uses her own formula of deeply saturated inks, stains and dyes. The paint is simply unable to do what these colors can – changing, shifting and migrating through other layers of paint. The artist's work is exposed and under influence of gravity, UV radiation, humidity, and changes over the course of time. Impermanence, the fact that nothing stays the same is such an inspiration for Chartier.
Art by Jaq Chartier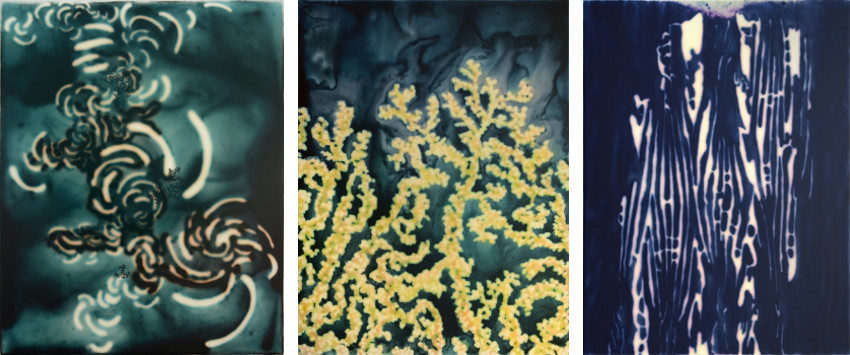 Recently, another source of inspiration was discovered in the form of landscapes, maps of the earth, natural sciences with emphasis on biology and the growing problem of climate change. For example, some of her paintings deal with the issues that corals face, like bleaching. The recent works may seem like a departure from her beginnings, but the artist remains interested in the phenomenon of materials. Jaq Chartier brings together science and art in beautiful effort, inspired by what is happening to our world, hoping to make some difference.
Art by Jaq Chartier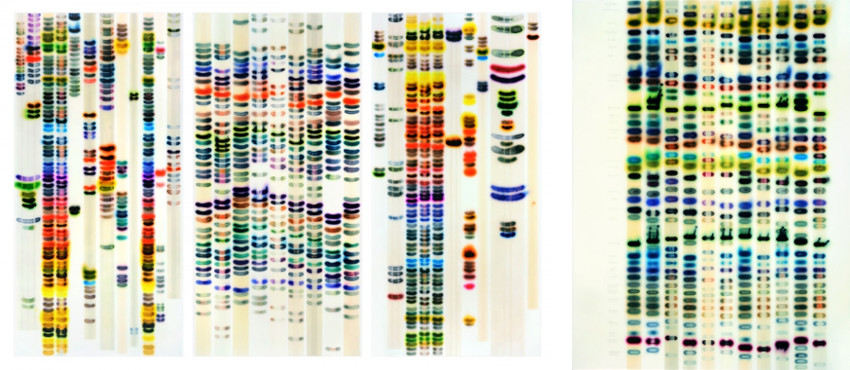 She is represented by Dolby Chadwick Gallery in San Francisco, USA.
Jaq Chartier lives and works in Seattle, Washington.
All images courtesy of the artist.