Jason Miller is a British artist, known for his large scale abstract paintings which explore color, form and light. He also creates drawings, gouache and watercolor works, and sculptures.
Before becoming a full time artist, Miller studied history of art, business, and education. In 2010, he received Bachelor of Arts with Honors in Applied Art and Design from Bournemouth University in Bournemouth, England.
Acrylic on canvas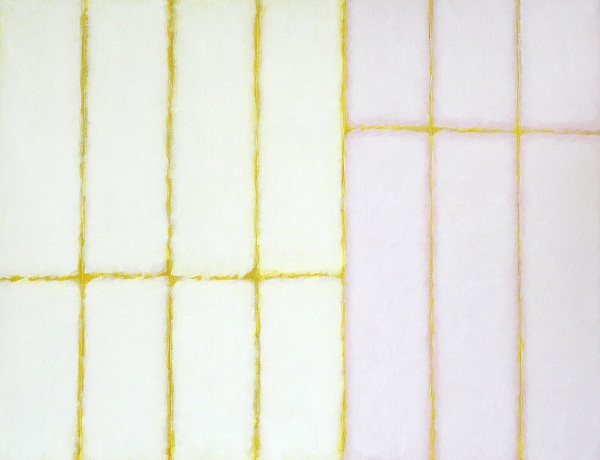 Miller's work is influenced by landscapes, the light, the native bird colors, and meditation. His art explores color and light in 2-D and 3-D. He starts the painting process by conducting color studies in gouache and watercolor, and moving on to larger works on canvas. From that point, his expressive language and technique broadens and the theme develops. His sculptures are often created from found materials. He also likes working in wood, both wood found in nature and processed. Miller enjoys expressing his ideas in this medium, and believes that wood displays color wonderfully.
Poole Light Series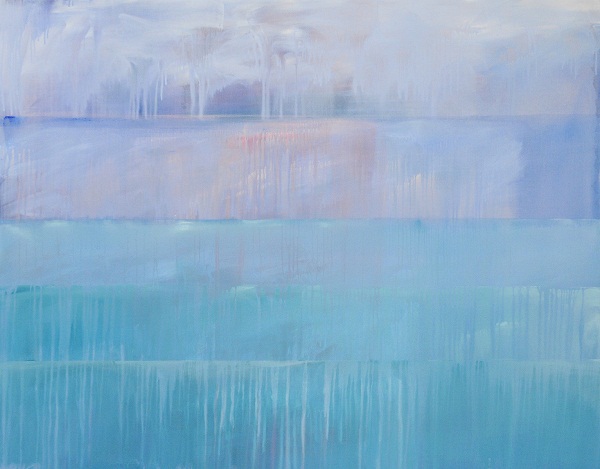 The artist has been exhibiting his works since 2008, mostly in Dorset. In 2015, Miller participated in a group show Lines for Agnes which featured nine contemporary artists influenced by Agnes Martin and a panel discussion.
Jason Miller lives and works in Dorset, England.
Featured image: Jason Miller - Cross (detail)
All images copyright © the artist