Jason Shawn Alexander (also known under the name J. Alexander) is an American figurative painter, illustrator and draftsman, born in 1975, in Portland, Tennessee. He has exhibited his works in solo and group exhibitions, both in the United States and abroad. He is known for his fine art paintings, characterized by an exaggeration of expressions and proportions, and the comic book illustrations. He experimented with different techniques.
Comics
Before devoting his time to painting, Alexander started his career by self-publishing illustrations. His works caught the attention of the mainstream and independent comic book publishers, and soon, the artist began producing illustrations for Dark Horse Comics, Warner Brothers, DC Comics, Hasbro, White Wolf, Inc, and Dalmatian Press. He continued to work on comics, but it was not before 2012 that they were exhibited together with his paintings.
Comic Art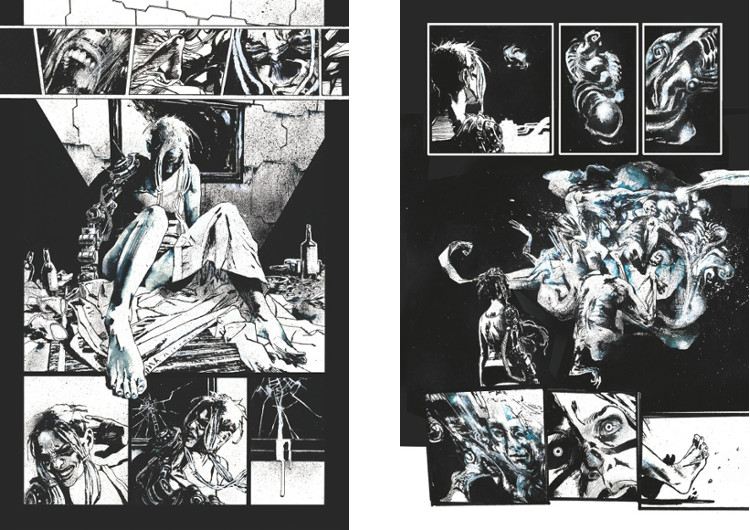 Empty Zone - Conversations with the Dead
Empty Zone is cyberpunk horror comic book with heavy supernatural overtones created by the artist. His creator-owned comic, which appeared in different forms, has been Jason's original idea since the age of 19. It was published for years by Sirius Entertainment.
EMPTY ZONE: Conversations with the Dead was launched from Image Comics in June 2015.
Alexander also contributed to Poison Elves: Lusiphur and Linlith.
Fine Art
The works of this figurative painter and self-described expressionist are characterized by thickly applied paint, rich texture, dimensionality and murky palette. The signature marks of his works are dramatic, dense psychological narratives, which account for intensive figures and portraiture. The figures have exaggerated gestures and elongated limbs, images double or triple and there is the intrusion of foreign materials and text onto the canvas.
Paintings by Jason Alexander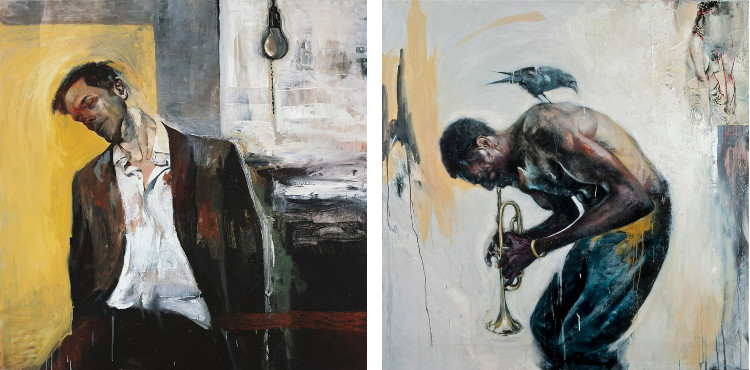 Influences
Alexander is still influenced by his rural upbringing in Tennessee. The vulnerability, fear, and underlying strength of the South make Alexander's work so heartbreakingly genuine, full of pain and passion. His father's art books had an early and never-ending influence on Jason. The paintings by Rembrandt, Michelangelo, Goya, and Degas amazed the artist from the young age.
Self-proclaimed expressionist, Alexander's finds his source of inspiration in the works of Francis Bacon, Anselm Kiefer, Käthe Kollwitz, Cy Twombly, and Patrick Graham.
Ralph Steadman, Barron Storey, Rico Lebrun, Leonard Baskin and Jose Munoz are the masters of ink, in Alexander's opinion.
Oil and Mixed Media on Found Wood Panel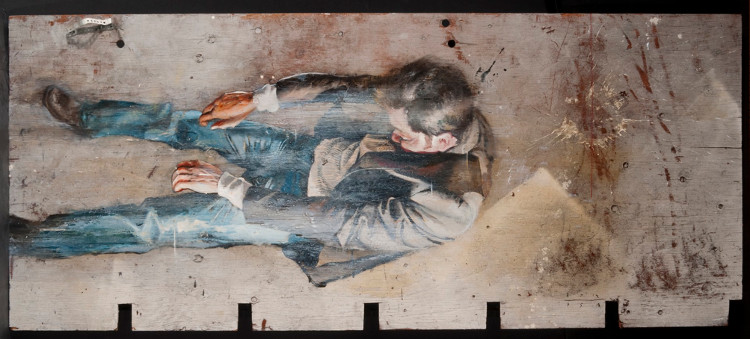 Exhibitions
He has exhibited his works locally and internationally. He participated in many solo and group shows, at various galleries, museums and art fairs. Some of the venues where he held exhibitions include Art From the New World at the Bristol City Museum in Bristol, England; Outwin Boochever Portrait Painting and Sculpture Exhibition at the Smithsonian National Portrait Gallery in Washington, DC; Art Miami, Miami Project, Scope Miami, Strychnin Gallery in Berlin, Germany; and Merry Karnowsky Gallery in LA.
Exhibitions:
One of his latest solo shows, titled No Good at Exits, involved a more passionate exploration of the painted surface and a greater emphasis on color dynamics than in the artist's earlier work. The artist returned to his provocative and boldly revealing form of image-making of pivotal earlier works of his career, especially those of the Insomnius and Undertow series.
No Good at Exits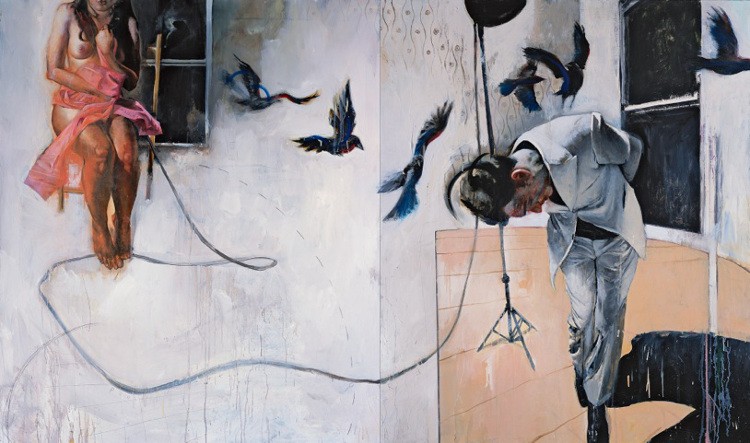 He currently works and lives in Los Angeles, California.
Images credits © Jason Shawn Alexander