Jason Woodside is a prolific artist whose refreshing paintings and murals can be found throughout New York City, Los Angeles, Sydney, and Paris. His work is based on bold geometric shapes, vibrant and hypnotizing patterns as well as striking color combinations. Woodside finds the inspiration for his art in textiles and clothings and he has transformed some of his pieces into outfits during the collaboration with the most prestigious fashion brands such as Adidas and OBEY. Woodside is also known as one of the key personalities belonging to the post-graffiti movement.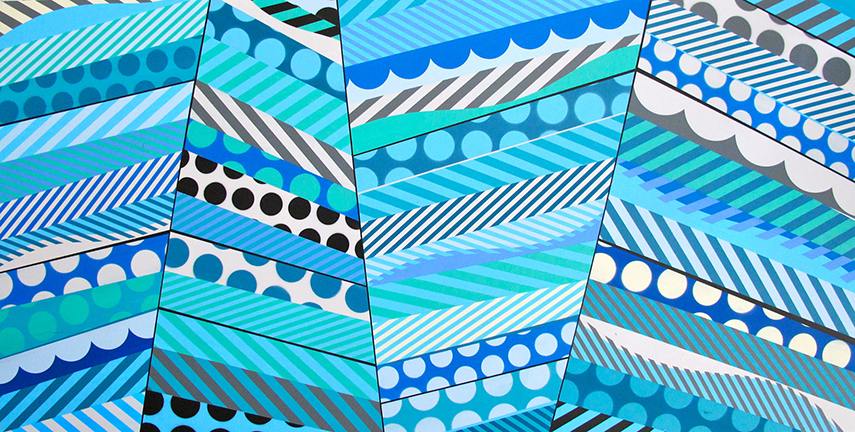 Ray of Light from Florida
Woodside is originally from Miami, but he came to New York City following his dream about pursuing a career in the movie industry. At the same time, he wasn't interested only in the world of movies - he attended the School of Visual Arts in New York City, which made him aware of his passion for painting. However, Woodside wasn't too much into formal education. After a while. he dropped out of school and discovered that his greatest talent lies in creating street art and covering the urbanscapes of NYC with his trademark mix of bold colors and patterns. He likes to see his contribution to the local street art scene as a sparkling sunshine from his native Florida brought to the concrete jungle of NYC. Indeed, Woodside's colorful patterns exude optimism and brighten up those neverending gray walls of the Big Apple.
Woodside likes to see his contribution to the street art scene as a sparkling sunshine from his native Florida brought to the concrete jungle of NYC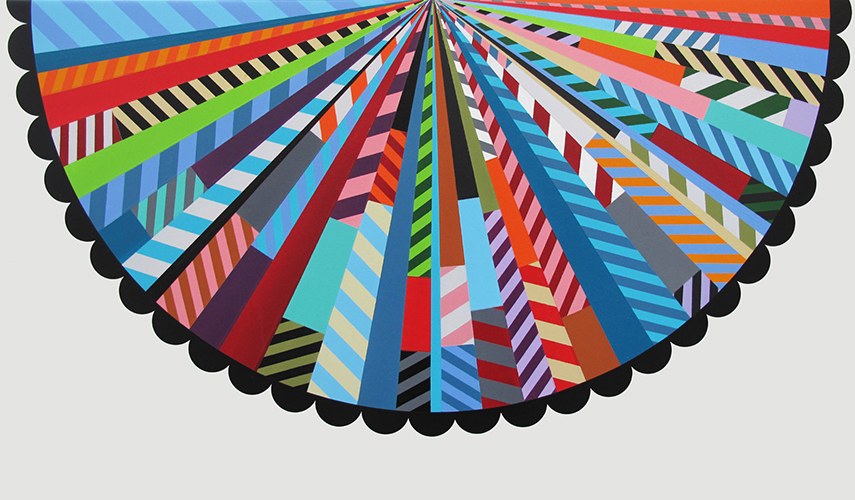 Dynamic Visual Cohesion
Woodside's work features recognizably vivid and optimistic colors, combined with the contrasting layers of geometric patterns. His playful approach creates a strong visual cohesion and all of his pieces have a significant decorative feel. He prefers creating large-scale artworks because they have a stronger impact on the viewer's mood. Woodside's large swirls of colors and intricate patterns are like an unstoppable river able to carry the viewer into the different, more lively and more enthusiastic state of mind. It is known that colors have a definite therapeutic value and Woodside wants to help people feel better and more wholesome while enjoying his pieces. It is not surprising that many big names in the fashion industry recognized the great potential of Woodside's cheerful and bright artworks.
Woodside's playful approach creates a strong visual cohesion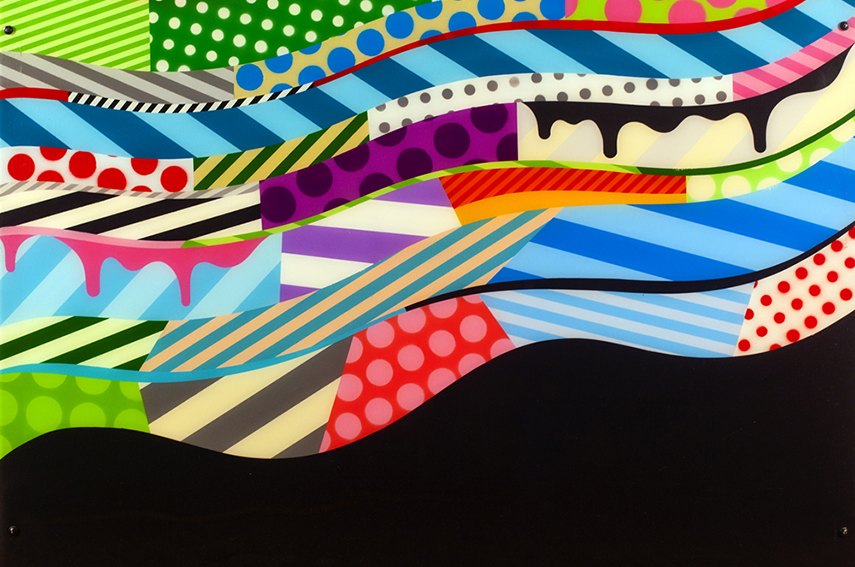 New Direction in Street Art
Woodside pushes the boundaries of the traditional street art while creating his easily recognizable pieces, which are light years away from the standard graffiti and murals. At the same time, he is extremely successful in building a beautiful and highly functional bridge between the innovative street art and more commercial fashion design. The artist has achieved many collaborations and commissions in the recent couple of years, such as incorporating his pieces into the repertoire of the famous brands such as Collee, Adidas, Saatchi & Saatchi, Haydenshapes and Obey Clothing. However, he remained dedicated to his large-scale works and still enjoys painting murals in the major cities of Europe, the United States, and Australia.
The artist is represented by Street Art Anarchy.
Jason Woodside lives and works in New York City.
Featured image : Woodside's portrait - via urbanoutfitters.com
All images courtesy of the artist.